Posted on
Wed, Aug 10, 2011 : 12:19 p.m.
Fight club? Sheriff's Department investigating organized fistfights among teens in West Willow
By Tom Perkins
The Washtenaw County Sheriff's Department is investigating what it believes are organized fistfights between teenagers in Ypsilanti Township's West Willow neighborhood.
Videos of the fights recently surfaced on Youtube and Facebook, and the Neighborhood Watch group and residents are working with the Sheriff's Department to identify what appears to be mostly juveniles involved with the fights.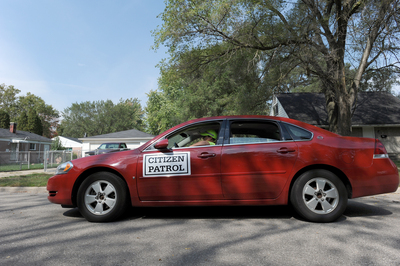 AnnArbor.com files
According to a report Deputy Nick Krings gave to the New West Willow Neighborhood Association at a meeting this week, about 80 youths gather for the fights, which last for over 15 minutes.
Krings said there appears to be "almost a schedule of fights" and two people will fight at predetermined location and time.
The videos shows three to four fights during each 15 minute session, Krings said, and the youths appear to be willing participants.
He said the department hasn't received any emergency calls from people involved with the fights and do not have any victim's names.
He also said the department has information about possible gambling on the fights.
"It's almost like a miniature fight club at this point," Krings said. "By the time we get there, everybody has gone home, or everybody standing in the parks saying 'I know nothing about nothing.'"
Krings said the fights appear to be happening mid- to late afternoon and it's both males and females fighting.
Neighborhood Association President Angela Barbash said many of the kids appear to be from outside of the neighborhood.
She said the group was able to confirm on Facebook that some are from Ypsilanti High School and at least one is from Southfield, while most of the kids in the neighborhood attend Belleville and Willow Run High Schools.
Krings said the department can take further action after first identifying the kids involved, and residents gathered at the meeting said they were actively gathering information from the videos.
"If we can (make the) identification then I can start knocking on doors and curtailing this before it gets out of control," he said.
Following the meeting, Barbash and several other members were alerted to a fight in progress down the street from the Neighborhood Association meeting. Two female cousins were fighting and about 50 kids were watching in the middle of Eugene Street, Barbash said.
She said the kids dispersed as she and five others from the meeting approached.
At the meeting, Barbash said the fights are serious but pointed out that the neighborhood is addressing teenagers fighting instead of break-ins, murders and other violence it dealt with last summer.
She said that is evidence of success in their efforts to clean up the neighborhood and "shows how far we've come and just what we have accomplished in the last year", but urged residents to remain vigilant on all issues.
Residents vowed to keep each other informed and call the police anytime they spot a large group of kids gathered in a park or in the street.
"We are working really, really hard," Barbash said.
If you have any information on the fights, contact the Washtenaw County Sheriff's Department at 734-971-8400.