Posted on
Tue, Sep 18, 2012 : 5:55 a.m.
Split decision: Sidewalk gap program rejected by Ann Arbor City Council in 6-5 vote
By Ryan J. Stanton
In a split 6-5 vote, the Ann Arbor City Council decided Monday night against directing staff to develop a five-year program to address "sidewalk gaps" throughout the city.
The defeated resolution was brought forward by Council Members Mike Anglin and Sabra Briere, who argued there are many city streets that have no sidewalks, requiring pedestrians to use the streets to get to and from their destinations, including bus stops.
"The lack of sidewalks is a greater hardship for the elderly, children and persons with disabilities," they argued in their resolution. "Many students walk along or in streets with no sidewalks, and in the winter months, secondary school students are walking to school and to bus stops in the dark."
They further argued that because the Ann Arbor Public Schools has reduced bus services, there's an increased number of students walking to school.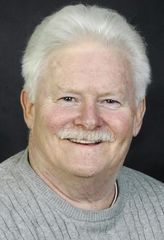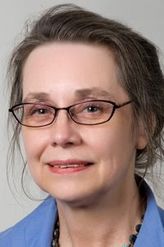 They also said vehicles parked along the curb are causing pedestrians to walk in the middle of traffic lanes, and filling sidewalk gaps would increase safety and encourage more residents to walk or use the bus.
Following a lengthy debate, Anglin and Briere were able to muster support from only three council members: Margie Teall, Christopher Taylor and Jane Lumm.
Mayor John Hieftje and five other council members joined forces to defeat the resolution, which, as amended, would have directed staff to come back next September with a plan to fill sidewalk gaps over five years. It asked staff to engage the public and give priority to school walk zones.
"It sounds great. It's a good effort, but I can't support it right now," said Council Member Stephen Kunselman, D-3rd Ward, raising concerns about the ability to fund such a program.
Ann Arbor voters last year approved a new sidewalk millage that's raising more than $560,000 a year for sidewalk repairs.
The first year's work has consisted of repairing deficient sidewalks in 20 percent of the city, with the goal of performing maintenance on the entire sidewalk system over five years. Not included in that effort is a comprehensive program of filling sidewalk gaps.
The city's non-motorized transportation plan from 2007 calls for filling identified sidewalk gaps.
"The plan identifies over 75 missing segments along the major roadways," the plan reads. "These areas are confronted with a number of challenges that have prevented sidewalks from being constructed. Steep grades, e.g., hills and ditches or swales, as well as vegetation, including trees and shrubs are often times found where a sidewalk gap exists."
It continues: "Although the plan defines the gaps and recommends they be filled, staff has to define the improvement and develop projects for the construction of the sidewalks."
Council Member Carsten Hohnke, D-5th Ward, said council members need to recognize that sidewalk gaps aren't the only mobility issue in Ann Arbor.
"There are a number of places where we need to have pedestrian islands, where we need mid-block crosswalks, where we need extension of bike paths," he said.
He said all of those are important for pedestrian safety and he didn't see a clear reason to elevate sidewalk gaps as a higher priority.
"If we look at all of that together, it would suggest the development of a non-motorized transportation plan. And in fact, we have that," he said. "I haven't been convinced that we're not going to be addressing the first-priority sidewalk gaps already with our non-motorized transportation plan."
Joining Hohnke, Hieftje and Kunselman in defeating the resolution were Council Members Marcia Higgins, Sandi Smith and Tony Derezinski.
Derezinski raised legal concerns about the resolution.
"Especially in some of the whereas clauses, it gives me some concern that we are saying that we know about all these dangerous conditions," he said. "And I'm curious as to whether there have been any people harmed. There's a recitation of people having to walk in the street, particularly with regard to schools and things like that. This is a potential legal issue."
Briere said there's a committee of school staff, city staff and Ann Arbor Transportation Authority staff already meeting to talk about how to get students safely to school using a variety of methods, including filling sidewalk gaps. She said it would strengthen the city's position to actually pass a resolution that helps staff decide whether that's a priority for the city.
"From my point of view, having talked about this with staff for the last five years, I'd really like to see it become a priority," she said.
Ryan J. Stanton covers government and politics for AnnArbor.com. Reach him at ryanstanton@annarbor.com or 734-623-2529. You also can follow him on Twitter or subscribe to AnnArbor.com's email newsletters.