Posted on
Mon, Jul 5, 2010 : 1:07 p.m.
Sierra Club backs challengers over incumbents in Ann Arbor mayoral and council races
By Ryan J. Stanton
The local and statewide chapters of the Sierra Club are backing an unofficial slate of candidates hoping to oust incumbent Ann Arbor City Council members in the Aug. 3 primary.
Both the Huron Valley Group and the Michigan Chapter of the Sierra Club announced they are supporting Patricia Lesko for mayor, Sumi Kailasapathy in the 1st Ward, Jack Eaton in the 4th Ward, and Lou Glorie in the 5th Ward.
All of them are Democrats, as are the incumbents.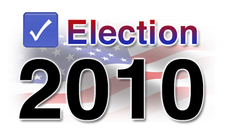 In a joint statement announcing the endorsements, the four challengers suggested Ann Arbor's current leadership has strayed from making sound environmental policy decisions in recent years.
"Over the past decade, environmentalism in our city has become increasingly about development and money rather than the environment," Lesko said. "Our Environmental Commission is pushing urban density and brownfield subsidies. Our Parks Advisory Commission, in open defiance of the local chapter of the Sierra Club, is supporting construction of a parking garage for U of M on park land next to the Huron River."
The incumbents allege the Sierra Club's endorsements are motivated by petty grievances and personal differences and are not based on the actual environmental records of any of the candidates seeking office.
"Unfortunately, I have come to the conclusion that endorsements, or not, by the local chapter of the Sierra Club are not driven by a candidate's environmental record," said Council Member Carsten Hohnke, D-5th Ward. "Past and current endorsements by the chapter show, disappointingly and consistently, that some other agenda is at play."
Council Member Sandi Smith, D-1st Ward, reacted similarly to news of the endorsements in a posting on her website.
"The local Sierra Club has issued their endorsements," she wrote. "I didn't really think they would endorse me. I am too progressive for them. I believe in mass transit, single-stream recycling and green building."
According to the Sierra Club's endorsement list, Ann Arbor's mayoral and council contests are the only city-level races across the entire state in which the Michigan chapter is exercising its influence. The club has endorsed dozens of candidates, but mostly in state and federal races.
The local Sierra Club has a history of endorsing the incumbents' opponents in Ann Arbor city races in recent years. In most cases, the candidates who received the club's endorsements lost the elections.
James D'Amour, the local club's political chairman, said the allegation that it's personal couldn't be further from the truth.
"The way that the endorsement process works, it's seen many hands and it goes not just through us, but it goes up through the state," he said. "And then the chapter makes the final determination, so there are a lot of people involved in this process."
D'Amour, who serves on the local club's executive committee, has publicly spoken out in recent months against the city's push to build a parking garage and transit station on city park land on Fuller Road. City officials argue the land already has been a surface parking lot for many years, and encouraging mass transit is good environmental policy.
The Sierra Club sees it differently.
"It's a terrible precedent that's being set by the long-term transfer of the land without a public vote," D'Amour said, adding that continued threats to funding for parks were another reason not to support the incumbents.
"I don't have anything personal against any of the incumbents that are running. It's not a question of personal differences," he said. "It's policy."
Council Member Margie Teall, D-4th Ward, wrote in a letter to D'Amour last month that she would not be seeking his group's endorsement this year.
Teall, who has served on the city's Environmental Commission for eight years, said she has a clear record of working to make Ann Arbor a leader in environmental issues. But she said she had no confidence that the Sierra Club would consider her record over that of her opponent.
"It is unfortunate that the local Sierra Club chapter now has its own history of apparently choosing to disregard the work and the records of candidates who share the Sierra Club's interest in important environmental issues," Teall wrote.
Mayor John Hieftje also wrote D'Amour and declined to participate in the club's endorsement process. He said it's apparent "personal political considerations" are playing into the endorsements.
"As a member of the Sierra Club since 1984, I can only hope for a time when the local group will return to its roots as an organization that cares more about the environment than it does personal politics," he wrote.
Hiefjte said his leadership on environmental issues has been recognized by several other organizations, including the Michigan League of Conservation Voters, the Michigan Parks and Recreation Association, the Greater Detroit Audubon Society, and the Washtenaw Land Trust.
Hohnke argues he has made advancing the protection of the environment a priority during his time on council, including through his work on the Environmental Commission, the Greenbelt Advisory Commission and the Washtenaw Area Transportation Study Policy Committee.
He said he successfully sponsored legislation in support of single-stream recycling, implementing a Greenway along Allen Creek, expanding non-motorized transportation, proactively managing the Huron River, and increasing access to locally grown food.
"Compared to most other municipalities, they have probably fantastic environmental records," D'Amour agreed of the incumbents. "But we want better environmentalists."
Doug Cowherd, chairman of the Huron Valley Group, said he supported Hieftje when he first ran for office several years ago.
"After a few years, it was pretty clear that his actions were nothing like his words," he said. "Like many environmentalists, I was disappointed. However, on a personal level, there's never been any animosity between us. He's just one of many super-majority members who consistently oppose the Sierra Club's positions on environmental issues."
Cowherd said the underground parking structure that is being built on the Library Lot downtown is another reason to oppose the incumbents. He said it's going to encourage car commuting into Ann Arbor instead of mass transit.
As for the Fuller Road project, which city officials say could eventually encourage mass transit with the addition of new rail lines and other modes of transportation, Cowherd said he's not convinced funding is going to come through for a train system.
"What it is in reality is a massive parking structure on park property," he said, calling it a "de facto sale" of city park land that exploits a loophole in the city's charter, which states that city park land cannot be sold without a vote of the public.
"They're building a structure that will have a useful life of many, many decades," he said. "That's a de facto sale."
Cowherd agreed with the opinion of Kailasapathy, who argues the city must make changes to environmental policy that are not merely "window dressing."
"Our efforts to implement sound policy must include sustainable practices," she said. "It takes more than a few LED lights, a solar panel and some bike paths to truly incorporate best practices into the actions of the government. People are tired of the 'dig baby dig' policies of the incumbent and the council majority. We need to wean ourselves from this construction binge and seek a path of sustainable development."
Eaton said he wants to expand the scope of the city's environmental efforts to encompass policies that address flooding. He said he also has questions about the environmental value of demolishing existing structures in the city to make way for "huge new buildings."
Lesko said she considers the city's switch to single-stream recycling an environmentally regressive policy. She said if elected she would move forward with a recycling program that focuses on reducing consumption and expanding reuse programs.
Ryan J. Stanton covers government and politics for AnnArbor.com. Reach him at ryanstanton@annarbor.com or 734-623-2529.