Posted on
Sat, Sep 15, 2012 : 1:06 p.m.
Skywriter plane above Ann Arbor leaves U-M slogans in the sky
By Lisa Carolin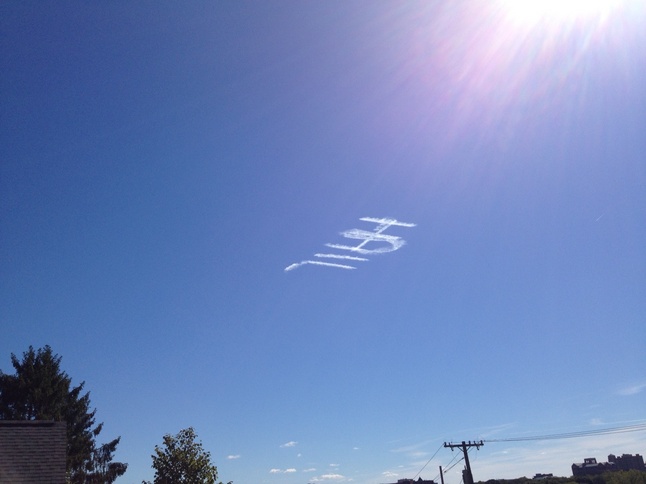 Bob Needham | AnnArbor.com
A small plane used the skies above Ann Arbor on Saturday to inspire the University of Michigan football crowd with Wolverines slogans.
"Hail" was one of the early words visible in the skies, and "Go Blue" followed.
Also visible in smoke were the Roman "M," and the number 133, thanks to the talents of sky writer Nathan Hammond. Hammond works for Oregon Aero Skywriters, which was hired by U-M to promote its football program.
"I put up the number 133 because that's how long the University of Michigan has had its football program," said Hammond, who flew out of Solo Aviation, which is headquartered at the Ann Arbor Municipal Airport.
"I was here last year putting up similar messages."
Oregon Aero Skywriters dispatches its four flyers across the country for similar events.
As far as flying over U-M Stadium today goes, Hammond said, "It's gorgeous up here today, which makes my job that much easier.
"This is the kind of bluebird sky we dream about, and there's great scenery below, too."