Posted on
Thu, Jul 7, 2011 : 3:34 p.m.
Sen. Rebekah Warren targeted for recall for opposing repeal of Michigan Business Tax
By Ryan J. Stanton
(This story has been updated with comment from Rebekah Warren.)
State Sen. Rebekah Warren, D-Ann Arbor, is the target of a recall effort as of this afternoon, according to officials in the Washtenaw County Clerk's Office.
County Clerk Larry Kestenbaum said Ypsilanti Township resident Steven E. Wallis officially filed recall language with his office, citing Warren's vote against the repeal of the "job-killing Michigan Business Tax" as the reason for wanting to recall the first-term senator.
A clarity hearing is scheduled for 11 a.m. July 20 at the county offices at 200 N. Main St. in downtown Ann Arbor, where the County Election Commission will rule whether the language is clear enough to go on the ballot. Kestenbaum is one of three members.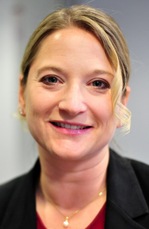 If approved, Wallis would have 180 days from July 20 to collect about 25,000 signatures from voters in Washtenaw County.
Kestenbaum noted one of the rules in collecting recall signatures is that none of the signatures can be more than 90 days old on the date they're turned in.
"Most recalls are not successful and I think that the number of people who are going to be interested in signing this is not going to be very large," he said. "But that's up for the voters to decide."
The Michigan Business Tax was seen by many as cumbersome and an obstruction to creating jobs in Michigan. Its repeal — and replacement with a flat 6 percent corporate income tax — was part of Gov. Rick Snyder's plan to "reinvent Michigan."
After the Senate voted on House Bill 4361 in May, Warren and other Democrats who opposed the legislation said the tax plan laid out by the Republicans unfairly shifted the state's tax burden to poor and elderly residents while giving corporations at least a $1.7 billion tax break.
Warren offered her thoughts on the recall effort today in a written statement relayed to AnnArbor.com via e-mail. She said the recall process allows citizens the opportunity to express their opinions and she respects democracy in action.
"I've always been straight-forward when I run for office about what my values are and this community has been supportive in sending me to Lansing to represent them three times," said Warren, who was twice elected as state representative before moving up to the Senate.
Warren maintains HB 4361 is a "terrible tax policy."
"It balances our budget on the backs of those most vulnerable in our society, our seniors, our lowest wage earning working folks (who are eligible for the EITC) and the homeless shelters and food banks that help those most in need," she said, adding that it doesn't fit her values and she doesn't believe it fits the values of the community at large.
Kestenbaum, also a Democrat, offered this opinion on the recall effort against Warren: "Personally, I am not at all in favor of this recall."
Wallis could not be reached for comment.
Ryan J. Stanton covers government and politics for AnnArbor.com. Reach him at ryanstanton@annarbor.com or 734-623-2529. You also can follow him on Twitter or subscribe to AnnArbor.com's e-mail newsletters.