Posted on
Thu, Dec 22, 2011 : 1:15 p.m.
'There were not enough hours in the day' for worker killed at construction site
By Kyle Feldscher
The man killed Tuesday in a construction accident at the County Farm Park spent most of his life working in construction and was passionate about his work, his coworker said today.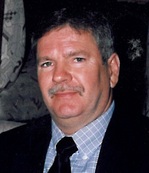 Courtesy of Craig K. Kempf Funeral Home
Wayne Mead, 57, of Marshall, died from injuries suffered Tuesday when he was run over by an excavator while working at the Mallet's Creek Restoration Project at County Farm Park, according to an email to residents in the area from Harry Sheehan, environmental manager for the Washtenaw County Water Resources Commissioner.
Sheehan said all of the workers on the construction site near Manchester Road and Washtenaw Avenue were family members who worked with Mead Excavating of Springport.
Paul Holtz worked with Mead for the last three years at the company and said he was dedicated to his work and passionate about what he did.
Holtz said he read in Mead's obituary that he was a hunter and softball player, but he had no idea when he found the time to do those things because he always seemed to want to work.
"There were not enough hours in the day for Wayne," Holtz said. "He wanted to work all day every day, that was his passion."
Sheehan said the accident is a stark reminder of the dangers of construction work and Mead would be remembered.
"Working with heavy equipment is commonplace and sometimes we forget how very dangerous it can be for those on the ground," Sheehan wrote in the email. "Wayne's work was exemplary, and his contribution will be remembered."
Mead began working for the company when he was 15 years old, according to his obituary on the funeral home's website. When he was 30 years old, he worked for the Calhoun County Road Commission and spent 25 years working with Advanced Paving Company before returning full time to Mead Brothers.
Mead worked as the foreman at the site where he was killed Tuesday, and Holtz said that was the perfect position for him.
"He always had a real stern eye on him, like, 'We've got work to do,'" Holtz said. "He was just so dedicated to his work."
A funeral will be held at 11 a.m. Friday at the Craig K. Kempf Funeral Home and Cremation Services, 723 US-27 North. Visitation will be held from 4 p.m. to 9 p.m. today at the funeral home.
Mead is survived by his wife, Cathy Mead; daughter, Alison, and sons Curtis and Marcus; four grandsons; his mother, Bonnie Mead; and sister Marlene Sebastian.
The Mead family encourages donations in Mead's memory to the Lawrence Schools Basketball Program with a check payable to Lawrence Public Schools.
Kyle Feldscher covers cops and courts for AnnArbor.com. He can be reached at kylefeldscher@annarbor.com or you can follow him on Twitter.