Posted on
Mon, Jun 18, 2012 : 8:35 p.m.
Thousands turn out for 'Vagina Monologues' at Michigan Capitol
By Julie Baker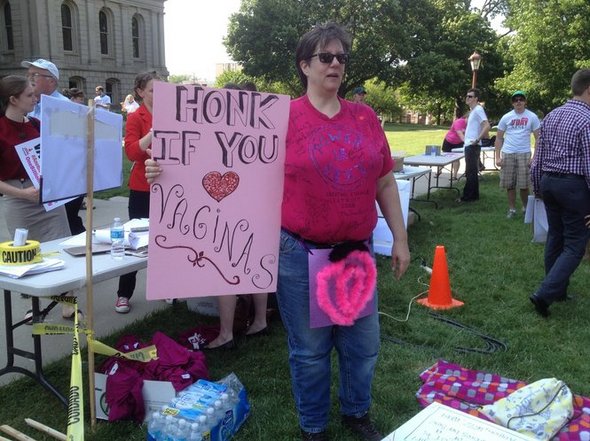 Melissa Anders | MLive.com
A crowd of at least 2,500 gathered outside the Michigan Capitol Monday evening for a performance of
"The Vagina Monologues,"
MLive.com reported.
Eleven female Democratic Michigan lawmakers, including State Sen. Rebekah Warren, D-Ann Arbor, performed the reading in the presence playwright Eve Ensler, the report said.
The performance is part of an organized response to the recent banning of state Rep. Lisa Brown, D-West Bloomfield, from publicly speaking in the House after she uttered the word "vagina" during a speech.
See more MLive.com coverage of the event, including a photo gallery.