Posted on
Sun, Feb 3, 2013 : 2 p.m.
Total spending on Super Bowl ads expected to exceed last year's record-breaking $262M
By Cole Bertsos
Many people who tune in to Super Bowl XLVII aren't exactly watching just for the sport — they're just as interested in the commercials between plays.
The ad space, which consists of around 50 spots according to a report on MLive, is some of the most coveted airtime all year.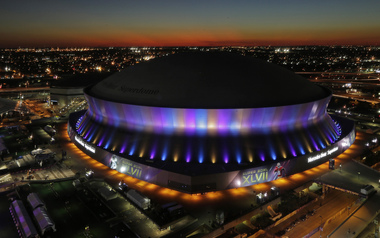 AP Photo/Charlie Riedel
In 2012, commercial time went for around $3 million for 30 seconds of air time, but has been increased to about $3.8 million for the same 30-second spot, reported another story on MLive. Advertisers are expected to end up spending more this year than last year's record-breaking $262 million.
In past years, the automotive industry takes up the most commercial space during the game, with one in six of the 30-second slots being auto-related, MLive reported.
Ranging from silly to sexy, MLive compiled some of the most anticipated auto-related ads for viewers hoping to catch a sneak peek before the big game, which begins at 6:30 p.m. Sunday on CBS.