Posted on
Sun, Feb 3, 2013 : 5:50 a.m.
Why watch Super Bowl XLVII?
By Kyle Mattson
Maybe you use it as an excuse for gorging on every possible combination of food covered in cheese and salt. Or maybe you're just a die-hard Detroit Lions fan trying to envision what it would be like to cheer for a winning team.
One thing is for sure, there's a good chance you'll join the millions huddled around television and computer screens Sunday night watching the Super Bowl. Unless that is, you will be fighting over control of the remote to watch the follow-up to last week's moving episode of Downton Abbey.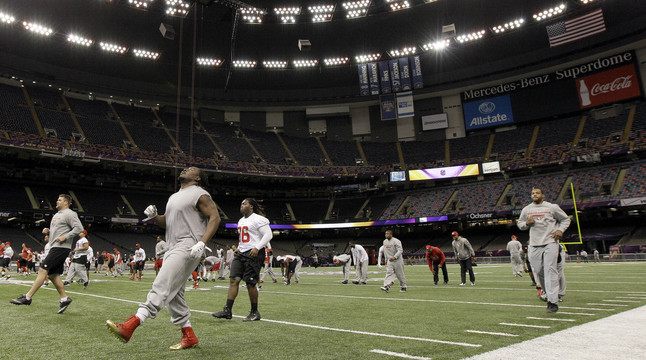 AP | Mark Humphrey
Despite all the national excitement around the "big game" why even bother spending five hours of your precious weekend staying up late to root for teams you don't even regularly cheer for? (Expats from the San Francisco Bay and Baltimore areas can stop reading here.)
Here are three reasons to tune in tonight, even if just for half the game so you can awake ready for your Monday morning commute:
The Commercials
For consumers, the hype surrounding Super Bowl commercials is borderline maddening. On the other hand, coming from a marketing perspective, I find it incredibly intriguing to watch the buildup of excitement before the game and subsequent debate about which company made the biggest splash with its multi-million dollar spot.
In the last few years, the addition of online efforts has turned the Super Bowl commercial sideshow into a full-out circus with Facebook contests, choose your own endings, and enough hashtags thrown on the screen to create a drinking game.
Obviously every brand spending millions on a spot this year is not trying to appeal to just you. So to avoid fruitless arguments about which advertisement was your personal favorite, I'd suggest trying to take a different approach and pick which company wasted the most money on the Super Bowl.
Don't plan on watching the game, but don't want to be left out on the coffee-break conversation on Monday morning? Not to fret, YouTube is here to lend a hand.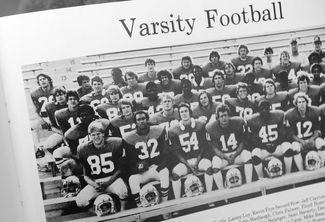 The Hometown connection
Having a top-tier university in the center of Ann Arbor makes it a high probability each year that at least one player on the field once wore the famed winged U-M helmets. This year, the Ann Arbor connection goes a bit deeper with the Harbaugh brothers, who once
played on the same team
at Ann Arbor Pioneer High School, facing off in a sibling showdown. Over the past couple of weeks, many of you have
shared your memories
of the brothers in their younger years and watching them on the sidelines will most likely stir many more recollections of their days here in Ann Arbor.
This is America
Often baseball, apple pie, and automobiles are described as being truly American; however, I'd argue football, television, and Costco are more fitting, and it is Super Bowl Sunday that brings all three of those things together in perfect unity.
Just like standing in line for hours to vote for President, watching the Super Bowl is a sacrifice we all must make for our country. In fact, I wouldn't be surprised if having immigrants set up a fantasy football team and buy a New England Patriots jersey became a requirement for American citizenship. Now say it with me: "I pledge alliance to the national game of the United States of America…"