Posted on
Wed, Nov 7, 2012 : 2:46 p.m.
Election 2012: Will new Democratic regents challenge tuition increases at University of Michigan?
By Kellie Woodhouse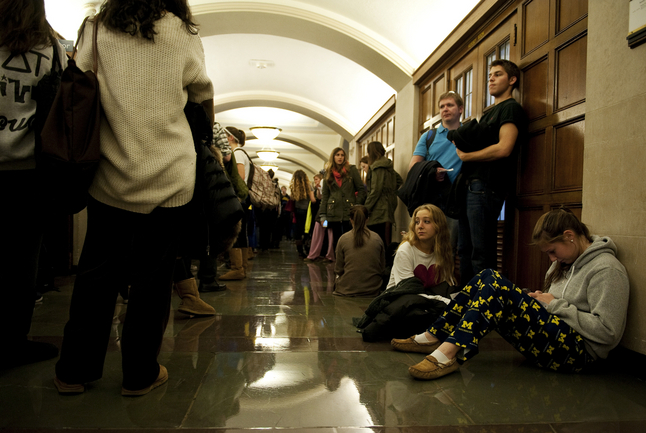 Daniel Brenner I AnnArbor.com
Two Democrats appear to have won
eight-year terms
on the
University of Michigan Board of Regents
.
MLive photo
In a race that was too close to call until Wayne and Genesee counties reported their results Wednesday morning, the Democrats — one a lawyer and the other a doctor — defeated GOP contenders, according to an analysis of preliminary results.
Mark Bernstein, of Ann Arbor, and Shauna Ryder Diggs, of Detroit, will begin their terms in January. They replace outgoing Democrats Olivia Maynard and S. Martin Taylor.
Bernstein led one of the most proactive regent campaigns in recent history, with regular office hours, position papers on his website and advertising on billboards and a campaign bus. He's a graduate of the U-M Law School.
His election could mark an ideological shift on the eight-member board during a time when national concern over rising tuition and student debt is peaking.
Diggs, meanwhile, is a practicing dermatologist and U-M medical school graduate. She will be the only licensed doctor on the board. The outgoing Taylor is her father-in-law.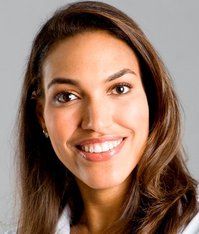 From Facebook
Bernstein has said he would have voted against the 2.8 percent tuition increase passed in a 5-3 vote by the board of regents last June. He told AnnArbor.com he would possibly vote against future increases. Diggs, in an October interview, did not say whether she would have voted against the June increase.
The three regents that voted against the tuition increase —Denise Ilitch (D-Bingham Farms), Laurence Dietch (D-Bingham Farms) and Andrea Fischer Newman (R-Ann Arbor)— will remain on the board in June, when the 2013-14 academic year tuition is set, and two of the five regents who voted for tuition increases will be out. With Bernstein on the board, future tuition increases at the university will likely face pushback.
"This is a great victory, a decisive victory really, for a campaign that had ideas about how to make college affordable and address the skyrocketing student debt crisis," Bernstein said Wednesday.
"It's irrefutable that increases in tuition, or the cost of college, is unsustainable and unacceptable. I certainly heard that on the campaign trail over the last year and a half."
Bernstein and Diggs also are elected to a board that will likely chose the replacement for current U-M President Mary Sue Coleman, whose current contract expires in 2014.
Diggs could not be reached for comment.
Bernstein and Diggs defeated Republicans Rob Steele, a Ypsilanti doctor and former Congressional candidate, and Dan Horning, a former U-M regent.
Bernstein came to the race with several ideas, including university-issued financial aid bonds, a pledge not to increase net tuition and applying an access allocation to the university's endowment.
"I am not going to walk in and throw these ideas on the table and ask everybody to vote for them, that's not how I operate," he said. "My intention is to start a conversation about how to address these issues."
Kellie Woodhouse covers higher education for AnnArbor.com. Reach her at kelliewoodhouse@annarbor.com or 734-623-4602 and follow her on twitter.