Two Democrats vie for new district seat on Washtenaw County Board of Commissioners
Posted on Fri, Aug 3, 2012 : 5:56 a.m.
This story was updated at 11:10 a.m.
Previous coverage: WITH VIDEO: Jesse Jackson calls for federal ban on assault weapons at rally in Ann Arbor
In the only contested primary election for seats on the Washtenaw County Board of Commissioners, voters will choose between two Ann Arbor Democrats for the newly formed 7th District spot.
This is the first election in which voters will elect commissioners based on new district boundaries after they were re-drawn.
The new 7th District, which comprises the eastern half of Ann Arbor, is composed of former 8th, 9th and 11th districts and is currently represented by Democratic Commissioners Barbara Levin Bergman, Leah Gunn and Yousef Rabhi, respectively.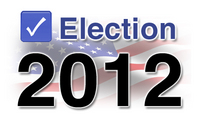 Bergman's 8th District makes up a majority of the new 7th District, but Bergman is not running for re-election this year.
Vying for voter approval for the 7th District spot Aug. 7 on the primary ballot are Andy LaBarre, 30, and Christina Montague, 60, both of Ann Arbor. The winner of the primary election will face Republican David Parker of Ann Arbor on the Nov. 6 ballot for the two-year seat on the Board of Commissioners.
Montague and LaBarre recently went head to head during a televised debate.
Commissioners are paid a base salary of $15,500 and per diems of $25 per meeting. Per diems are allocated on strict guidelines, per a 2010 revision of the rules.
LaBarre, 30, currently works in the
A2Y Chamber
and is a former staffer of U.S. Rep.
John Dingell
in both Washington D.C. and in Washtenaw County.
He has gained a number of endorsements from notable parties, including Dingell, state Sen. Rebekah Warren, State Rep. Jeff Irwin and Washtenaw County Sheriff Jerry Clayton, as well as all Ann Arbor members of the county board and all Democrats on the Ann Arbor City Council. LaBarre said he has been recently knocking on doors with Clayton.
LaBarre said if elected, he will advocate for the protection of human services and the preservation of parkland.
There are a number of farmers on the verge of retiring in Washtenaw County with family properties that LaBarre said he does not want to see lost to the development of "McMansions."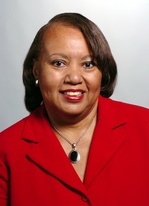 LaBarre says he has a number of ideas to make sure there's enough spare funding to go around for county-run social services to use when the need is the greatest, as well as ways to keep farmland in the hands of farmers that want to grow local produce.
"For a guy my age and with my experience, I'm a pretty good coalition builder," LaBarre said.
Montague served on the Board of Commissioners from 1990 to 2002, and works as a social worker in Ann Arbor Public Schools. Montague said she formerly represented a district composed of the old 8th District.
Montague said she was out campaigning in the neighborhood by Bryant Elementary School at 2150 Santa Rosa Drive on the south side of Ann Arbor recently and witnessed a lot of people living closely together in lower and middle income housing.
"What's so new of this new district, there is an average of 2,577 units of multi-family housing in this area," Montague said. "It is extremely dense."
Montague said she wants to seek a partnership between the city and county to help bring social services to the people in the neighborhood to help bring down infant mortality rates.
"I've seen politics at the international level," Montague said. "I'm a fiscal conservative, I'm socially liberally. I want to use my experience as a commissioner and a social worker to do a good job. ... I know what works in Washtenaw County."
As both candidates emphasize the importance of social services to the county, the primary race has evolved into a battle of endorsements.
Montague recently hosted a campaign rally in Ypsilanti where the Rev. Jesse Jackson urged the crowd to "vote Montague" during a racially-charged speech about gun control issues and voting rights.
The star power Montague brought into her campaign with the Jackson rally hasn't fazed her opponent.
"It hasn't drastically changed the contest here," LaBarre said. "It's such a local office with such local and specific needs. Those things are foremost on people's minds when it comes to the county commission."
LaBarre's long list of endorsements recently expanded with the addition of the United Auto Workers Region 1-A , the Huron Valley Central Labor Council and the 15th Congressional District Democratic Organization.
His endorsements include a number of sitting county commissioners, high-ranking county employees, Ann Arbor City Councilmembers and several township officials. For a full list, click here.