Posted on
Sun, Jun 2, 2013 : 5:58 a.m.
U-M Health System delays 2 multimillion-dollar projects as it shifts priorities in tight budget year
By Amy Biolchini
Editor's note: The specific target of the cost-containment plan has been corrected.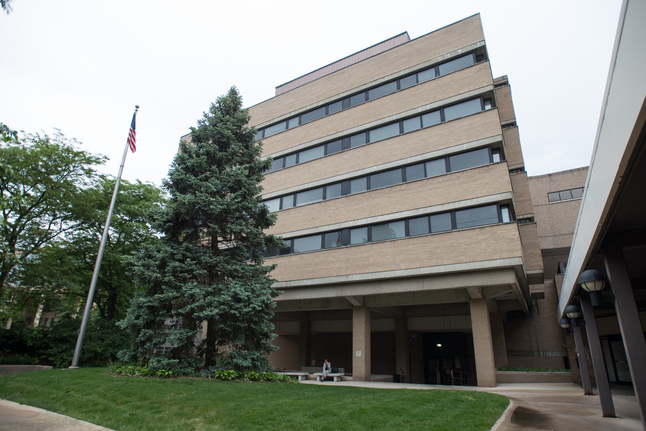 Courtney Sacco | AnnArbor.com
The
University of Michigan Health System
has put the brakes on planning for two multimillion-dollar projects on its
Ann Arbor
campuses as a result of shifting priorities in a
challenging budget year
.
A $163 million retrofitting of the former C.S. Mott Children's Hospital facility to create a new Neuroscience Hospital has been delayed, as has a $17.5 million renovation of a building at U-M's North Campus Research Complex.
Both projects received approval by the U-M Board of Regents last year and were slated to move forward immediately.
However, UMHS revised its long-term financial planning goals in the first months of this year -- and the capital investments required for the Neuroscience Hospital and the building at NCRC were shifted to the back burner for three years, records show.
UMHS has an annual budget of about $3 billion, which accounts for about half of U-M's overall budget.
U-M's general fund has a cost-containment plan has a targeted reduction of $120 million over the next five years, according to documents obtained by an AnnArbor.com FOIA. In the 2013 fiscal year, the fund requires ongoing reductions and re-allocations totaling $30 million.
Creation of the Neuroscience Hospital is a part of UMHS' adult inpatient capacity expansion project -- and it is already denoted on an official map of the health system's campus as such even though the project hasn't happened yet.
The change to the campus map was made after the regents approved the project in April 2012, said Pete Barkey, director of public relations for UMHS.
Plans called for the renovation of about 163,000 gross square feet of the old Mott, former women's hospital and Mott expansion. The old Mott facility is about 500,000 square feet.
Eight operating rooms, a new imaging suite, 95 patient beds and a 25-bed intensive care unit are planned as a part of the project.
An additional 104,000 gross square feet inside the old Mott are also slated for conversion into office space for faculty and staff.
The Board of Regents appointed Hobbs & Black Architects to the Mott backfill project on April 19, 2012. This March, the project was removed from the health system's list of projects in active planning -- which Barkey said was due to a number of factors that officials took into consideration.
"It is a part of a very large, overall picture," Barkey said. "We revised the timing of it … but it's still very much on the table."
Vacated by patients in late 2011 upon the opening of the new Mott Hospital, the former children's facility wedged inside the middle of UMHS' Ann Arbor campus is being used by various departments displaced by other renovation projects.
Though there are parts still being unused, most of it is being utilized as office space by staff and faculty. The health system's inpatient child and adolescent psychiatric department is still in the former Mott facility, as well as its outpatient Pediatric Speech Language Pathology, Physical Therapy and Occupational Therapy services that occupy part of the second level.
At NCRC, about 68,000 gross square feet in the east wing of Building 20 was slated for renovation. Infrastructure in the building dates to its 1956 construction date. Lab facilities -- last updated in 1995 -- were also slated for upgrades.
The $17.5 million project will be funded out of U-M's Medical School budget, and was initially given a projected completion date of winter 2014. Officials touted the project as an investment in NCRC's research space and as a continued commitment by U-M to repurposing the former Pfizer facility.
However, the health system's review of its finances and capital investments this year caused the renovation to be delayed for up to three years as well.
UMHS has continued to invest in capital projects:
However, priorities change as new financial investment opportunities present themselves, Barkey said.
"We're making significant investment in capital projects," Barkey said, noting that the health system expects growth in the Ann Arbor market and elsewhere.
Other major capital projects on the health system's radar include a new facility for University Hospital, which officials have previously said could be underway in about 10 years.
"It's still one of the many things under discussion," Barkey said. "We're working toward that goal."
Barkey declined to discuss the financial investments the health system chose to prioritize over the neurosciences hospital and NCRC renovation, or to comment on the budget outlook for UMHS.
One year ago, the organization was planning to end this fiscal year with a 0.5 percent positive operating margin. For the past two years, the health system has operated on a deficit -- mostly as a result of the $754 million price tag to construct the new Mott Hospital.
"Meeting the financial targets will always be a challenge in our ever-changing environment. I do appreciate the fact that this is a constant conversation within the health system …" said U-M President Mary Sue Coleman in an August 2012 letter to health system CEO Dr. Ora Pescovitz, obtained by an AnnArbor.com FOIA request.
"The expansion of patient care brought about by rebuilding Mott was central to our overall strategic plan, another success I attribute to your leadership," Coleman wrote to Pescovitz. "…Since the health system is such an important component of the overall University budget, it is really important that you keep closely aligned with our progress and opportunities in the new health care environment."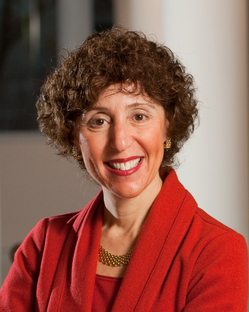 UMHS
Midway through its fiscal year in December, there were signs that the health system was facing trying financial times: Its
bond rating was downgraded
and Pescovitz
emailed health system employees
asking them to look for ways to cut expenses.
Friday, Pescovitz published a post to her blog, Medicine that Speaks, that made mention of the issues the health system is facing.
"This year, we have faced significant financial challenges, and when we put out a call to action, you stepped up and implemented improvement strategies that have already had substantial positive impact," Pescovitz wrote. "We have more work to do and we need to prioritize ongoing good stewardship of our resources, but based on what we've already accomplished in these last several months, I am confident that we will weather the storm brought about by increasing competition, sequestration, health care reform and other challenges. This is not easy work, and it takes great courage."
UMHS will publicly unveil its fiscal status June 20 at the Board of Regents meeting.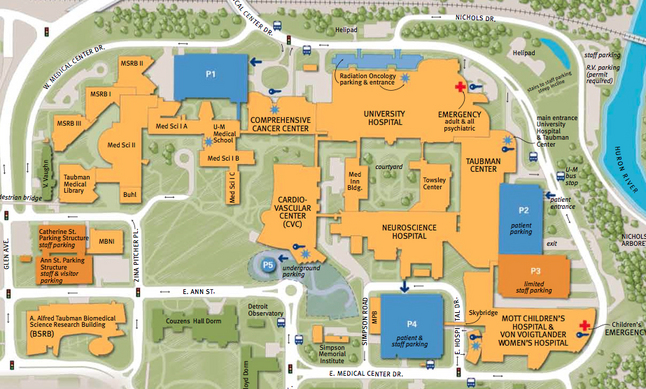 Courtesy UMHS
Amy Biolchini covers Washtenaw County, health and environmental issues for AnnArbor.com. Reach her at (734) 623-2552, amybiolchini@annarbor.com or on Twitter.