Posted on
Tue, Feb 12, 2013 : 10:14 a.m.
University of Michigan block 'M' legend featured on 'Jeopardy!'
By Kellie Woodhouse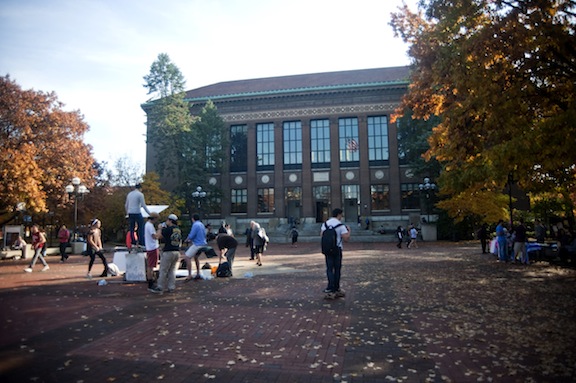 AnnArbor.com photo | Joseph Tobianski
The block M made an appearance on
"Jeopardy!"
Monday night.
The clue? "Don't walk on the brass 'M' on the Diag before your first test at this Ann Arbor school; legend says you'll flunk if you do."
The answer, of course, is the University of Michigan, where most students do go out of their way to avoid walking on the brass 'M.'
Afterward, the twittersphere was abuzz about the reference. "What is... M Go the Best University in the World @umich #Hail #GoBlue," tweeted one user. "@umich takes jeopardy. #goblue," tweeted another.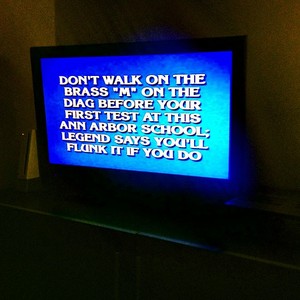 Kyle Swanson
The question was a part of Jeopardy's teen tournament, which airs from Jan. 30 to Feb. 12. The three contestants were teenagers from Arkansas, Kentucky and Georgia.
One user on the online communication forum reddit.com said the question was worth $400 in the colleges category.
Although the teen tournament ends today, Wednesday sees the opening of the show's Tournament of Champions, with Stephanie Jass of Milan expected to appear on the first night. Last year, Jass became the winningest female contestant ever to appear on the show.
Kellie Woodhouse covers higher education for AnnArbor.com. Reach her at kelliewoodhouse@annarbor.com or 734-623-4602 and follow her on twitter.