Posted on
Thu, May 20, 2010 : 5:10 p.m.
University of Michigan Board of Regents approves residence hall rate hike
By Tina Reed
The University of Michigan Board of Regents approved an increase in the cost of student housing for the next academic year at its meeting at the U-M-Dearborn campus on Thursday.
The rates for U-M residence hall room and board will increase 3 percent in the fall, or $268 - from $8,924 this past year to $9,192 for a double residence hall room.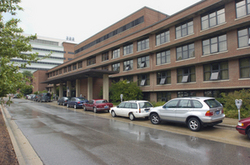 The regents also approved an average increase of 1 percent for Northwood Community Apartments university housing for the 2010-2011 academic year. The action will increase the cost for a one-bedroom undergraduate apartment with one occupant from $8,510 to $8,595 next academic school year.
About 1 percent of the 3-percent residence hall increase is meant to cover increases in operation costs after cost containment efforts were made, said Peter Logan, spokesman for University Housing. The additional 2 percent is needed to renovate Alice Lloyd Hall as part of continuing campus facility renovations.
In the proposal considered by the regents, E. Royster Harper, vice president for student affairs, includes comparisons of room and board rate changes approved this year at other Big Ten universities, including Michigan State University. MSU's Board of Trustees approved an increase of 5.1 percent for residence hall rates, but voted to keep tuition flat.
In April, Eastern Michigan University's Board of Regents approved a freeze on tuition and room and board costs for the 2010-2011 academic year.
Tina Reed is a reporter for AnnArbor.com. You can reach her at tinareed@annarbor.com, call her at 734-623-2535 or find her on Twitter @TreedinAA.