Posted on
Thu, Oct 27, 2011 : 9:45 a.m.
University of Michigan plans to introduce Google collaborative tools this spring
By Kellie Woodhouse
With 2012 fast approaching, the University of Michigan has finalized an agreement with Google to bring collaborative digital tools to campus and significantly reduce campus-wide information technology costs.
The university will begin rolling out the new tools, including a new email system, this spring.
"Having us offering Google services to the entire community is going to make it a lot easier for our students, staff and faculty to work collaboratively on classwork and research," said Bill Wrobleski, U-M director of infrastructure projects.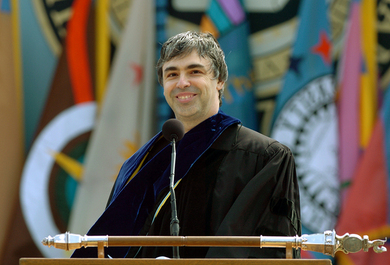 The deal has been in the works since 2010, when IT officials publicly acknowledged the need for a streamlined campus-wide online communication system and U-M's IT Council
endorsed
Google over
Microsoft
.
Both technology giants went head-to-head for a contract to replace more than 40 email and calendaring systems the university currently uses.
During the decision process, U-M invited students, faculty and staff to give input on which provider the school should go with. The university held several town-hall meetings and surveyed the entire campus during October 2010.
The results were clear: The U-M community preferred Google.
"Number one was just its collaborative capability. The Google products are really designed to have multiple people working collaboratively," Wrobleski said.
"Google has already got a high footprint within our student body," he continued. "And there is a big use of Google among a lot of higher education institutions."
U-M chose Google in January but just recently formalized their agreement. The switch to a new digital tools system has been dubbed the NextGen Collaboration Project.
The university's switch to one collaborative system will help facilitate faster communication. It will also drastically reduce IT costs at the university by eliminating redundant and inefficient systems.
In 2010, U-M announced a goal to reduce IT costs by $7 million by 2012. The new program comes with a start-up budget of $1.8 million and an anticipated yearly savings of $750,000, according to Wrobleski.
While the U-M community can expect several changes in the look and functionality of their email, addresses will remain @umich.edu despite the switch to the Google platform.
Students will be phased to the new system first, followed by faculty and staff. While students at U-M Dearborn will switch to the new system, students at the U-M Flint campus will keep their current e-mail systems but receive access to the new collaboration tools.
The new system will be linked to existing online lists and servers.
For example: "We're going to be able to integrate with the university's online directory system so it will be easier for groups to share a document with a certain group of people without having to know everybody's ID number," Wrobleski explained.
The Google-based tools can also be adapted by students, thus allowing innovation.
"People can build add-ons to the platform," Wrobleksi said.
Kellie Woodhouse covers higher education for AnnArbor.com. Reach her at kelliewoodhouse@annarbor.com or 734-623-4602 and follow her on twitter.