Posted on
Mon, Nov 26, 2012 : 5:57 a.m.
Duct tape, underwear and pillow pets: How the block M is generating millions for the University of Michigan
By Kellie Woodhouse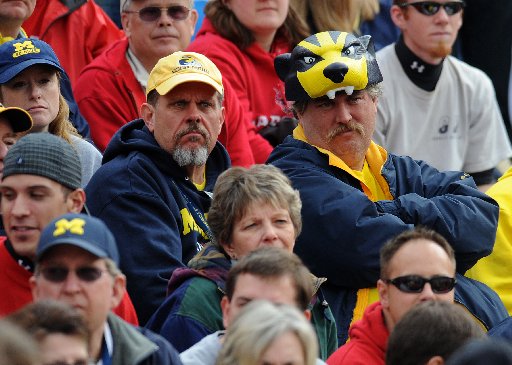 University of Michigan
raked in $6 million in licensing revenue from June 2011 to July 2012, and it didn't all come from hoodies and T-shirts.
The Ann Arbor school has lent its brand to all sorts of retailers and items. Duct tape, Hello Kitty dolls and even the screws that hold your license plate in place — all these things and much, much more have been painted in maize and blue and printed with the block M.
In fact, you can buy a Michigan pillow pet for $20 at Meijer, a U-M snuggie for $30 on Amazon, lacy Wolverine underwear at Victorias Secret for $10.50 and, if you're looking for a yummy snack, you can pick up some "Go Blue!" Pop-Tarts.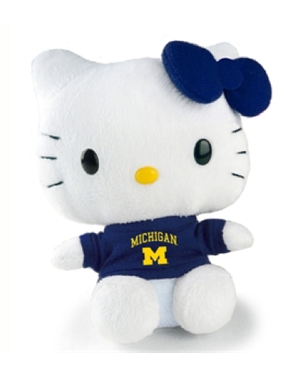 There's even block M emoticons you can purchase and include in emails and text messages.
"Anything that seems to be a trend in the general retail market, there always seems to be an application for the collegiate brand as well," said Kristen Ablauf, U-M director of trademark licensing.
The school receives 10 percent of the wholesale sales of most licensed items.
Collegiate licensing is a $4.6 billion enterprise and U-M generated the fifth-highest licensing earnings of any university in fiscal 2012, according to Collegiate Licensing Company rankings.
"People are so attached [to their college brand] because everyone has a unique memory that can be tied back to these universal images," said Sean O'Brien, co-founder of TextPride, a smartphone application that allows users to post brand images in their text messages, social media posts and emails. TextPride launched two weeks ago and O'Brien says that Michigan, Alabama and Notre Dame have been the top three brands adopted by the roughly 5,000 app users.
U-M's licensing revenue climbed 22 percent in fiscal 2012, rising $1.1 million from the previous year's revenue of $4.9 million.
"It had a lot to do with increased excitement about the new football coach and the new football program in general," said Ablauf. Second-year football coach Brady Hoke has generated a lot of buzz among U-M's fan base and athletic director Dave Brandon has capitalized on that with a push to revamp athletic marketing and heighten the fan experience during game days.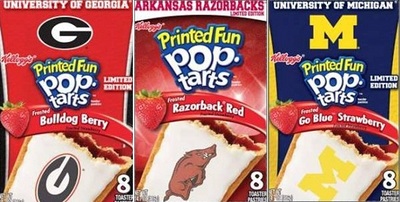 Trademark licensing has increased by more than 76 percent over the past decade. Revenues were $3.4 million in fiscal 2002.
U-M's first-quarter royalty earnings in fiscal 2013, the current year, were $2.2 million.
Roughly 70 percent of licensing revenue is from apparel. The biggest area of growth in recent years, according to Ablauf, has been in infant, toddler and women's clothing. Women's clothing, for example, now comprises just under 20 percent of apparel sales.
When the school offers licenses, they're restricted to a line of items. For example, a company can request to use the school's trademark on a pair shoes and, if approved, that license won't apply to non-footwear items unless otherwise noted. (Speaking of shoes, TOMS recently received a license to sell M-block shoes as part of its college line.)
U-M fielded 82 license requests in fiscal 2012 (approving 70 percent) and 81 requests in fiscal 2011 (approving 56 percent).
Top 5 U-M licensees in 2011-2012:
1. Adidas
2. Knights Apparel
3. Outerstuff Ltd.
4. J2 Licensing Ltd.
5. Top of the World
Kellie Woodhouse covers higher education for AnnArbor.com. Reach her at kelliewoodhouse@annarbor.com or 734-623-4602 and follow her on twitter.