Posted on
Fri, Jun 15, 2012 : 8:14 a.m.
Verbal sparring escalates after vagina comment in abortion debate
By Cindy Heflin
Verbal sparring escalated in the Michigan Legislature Thursday as two state representatives were prevented from speaking on the House floor because of remarks they made the day before, MLive reported.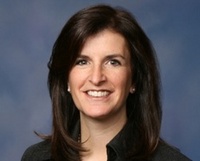 "I'm flattered that you are all so interested in my vagina, but no means no," State Rep.
Lisa Brown,
D-West Bloomfield, said Wednesday in opposing abortion regulations the House
ultimately passed
.
Republican leaders then prevented Brown Thursday from speaking about a bill that would change retirement benefits for teachers.
Rep. Barb Byrum, D-Onondaga, had Wednesday proposed an amendment which would have required proof of a medical emergency or that a man's life was in danger before a doctor could perform a vasectomy, the Detroit Free Press reported. She shouted out the word "vasectomy" during the debate. She was also prevented from speaking Thursday.
On Thursday, state Rep. Lisa Posthumus Lyons, R-Alto, called Senate Minority Leader Gretchen Whitmer a liar after she issued an email saying that women were banned from speaking on the House Floor, MLive reported.
"Gretchen Whitmer is a liar and it's no wonder Democrats have no solutions because they have no leadership," Lyons said in a statement.
House Speaker Jase Bolger told MLive the House respects open debate.
"But we also expect professionalism," he said. "And she showed a complete lack of professionalism."
Whitmer and State Sen. Rebecca Warren, D-Ann Arbor, produced a video decrying what they called an attack on women in the legislature. They cited the legislation regarding abortions and the silencing of their colleagues.
The House approved the main abortion bill Wednesday on a 70-39 vote, with several Democrats joining the Republicans in support. The package includes requiring a doctor or assistant to screen patients to ensure they aren't being coerced into ending their pregnancies.
The legislation also includes new regulations related to the disposal of fetal remains, though penalties would be civil infractions rather than felonies.
Additionally, physicians who perform at least five or more abortions a month must carry $1 million in liability coverage if they have been found liable in at least two civil lawsuits in the previous seven years. In an earlier version of the bill, the coverage would have been required if a physician had merely been sued.
The House didn't take up what had been a companion bill to ban abortions after 20 weeks of pregnancy. The Senate still must approve the package.
Watch the video Whitmer and Warren made below.