Posted on
Tue, Jul 2, 2013 : 5:58 a.m.
Video surveillance ordinance falls short at Ann Arbor City Council meeting
By Ryan J. Stanton
Ann Arbor officials assure they have no plans to conduct video surveillance of citizens anytime soon, but that's not enough for a group pushing for local privacy protections.
The effort to create a video privacy ordinance in Ann Arbor stalled at Monday night's meeting of the City Council as it failed to get the six votes needed to advance to second reading.
The defeated proposal backed by 5th Ward Council Members Mike Anglin and Chuck Warpehoski won't get a public hearing now — unless council decides to resurrect it somehow.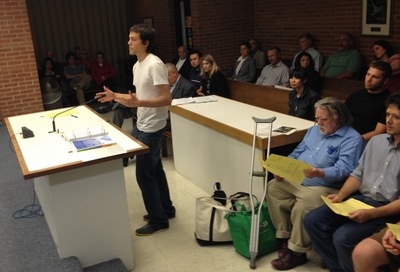 Ryan J. Stanton | AnnArbor.com
Following an hour-long discussion, the council actually voted 5-4 in favor of advancing the ordinance to second reading — with support from Anglin, Warpehoski, Mayor
John Hieftje
,
Christopher Taylor
and
Sabra Briere
.
But it went nowhere after four council members cast "no" votes to stop it — Marcia Higgins, Sumi Kailasapathy, Stephen Kunselman and Jane Lumm.
Sally Hart Petersen and Margie Teall were absent.
Not all of the council members who voted "yes" were in support of the ordinance — Briere particularly made known she was against it — but they were in favor of at least having more discussion and a public hearing.
Some council members who opposed the ordinance argued imposing limitations on video surveillance could tie the hands of the Ann Arbor Police Department and hinder its ability to fight crime.
"I can't imagine a scenario where I would support this short of Chief Seto's complete and unequivocal support, and obviously we don't have that, and that is a significant concern," Lumm said.
Police Chief John Seto read a prepared statement Monday night, laying out some of his hesitations and uncertainties about what was proposed.
The ordinance, which had been in the making for a few years, would have limited the circumstances and locations where the police could place unstaffed video surveillance cameras.
"The main concern I have is that I do not know what impacts this proposed ordinance may have," Seto said. "I do not disagree with the intent to have provisions in place for neighborhood settings. My concerns are in the areas of large crowds and specific, short-term, criminal-related investigations."
Seto said he doesn't know the security concerns or the policing needs of the future, so there could be unintended consequences if the ordinance was passed.
The ordinance would not have limited the practice of having video cameras record events from police cars with officers present. But it would have required any video cameras in a residential area to be located so they could not see into someone's home, and it would have prevented city police from secretly conducting long-term video surveillance in a residential area.
Currently the police department does not conduct unstaffed video surveillance. Briere said her concern was that the ordinance would provide a means for allowing it — albeit with restrictions.
"I don't really believe a surveillance ordinance should be created, because to me it gives permission for surveillance," she said.
Warpehoski said privacy proponents just want to make sure there are protections so cameras are not placed in neighborhoods against residents' wishes — as happened in Lansing.
"I don't want that in my community," Warpehoski said. "I want neighbors to have a voice in what happens in their neighborhood.
"What this ordinance attempts to do is create a regulatory framework that finds a balance between privacy concerns, property owner rights and law enforcement concerns," Warpehoski added.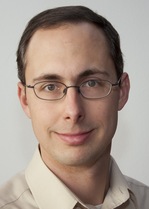 "This ordinance actually wouldn't prohibit a camera that had a home in its visual range. It just says that if you've got somebody's front door or window in the visual range, you have to get their permission."
The ordinance would have allowed surveillance in residential areas for up to six months if the city administrator obtained written permission from two-thirds of residents in the area.
The American Civil Liberties Union of Michigan asked the city of Lansing last August to remove all government surveillance cameras installed in residential neighborhoods since 2008, arguing they had detrimental effects on privacy and were ineffective and costly.
The ACLU estimated it cost the city at least $2.3 million to install and maintain the cameras and the laptops allowing police to view streaming video of neighborhoods in their patrol cars.
William Leaf, who was a University of Michigan junior and leader of a group called Students Against Surveillance when he began pushing for a video privacy ordinance in Ann Arbor in 2010, addressed the council Monday night. He urged council members to take preemptive action and institute regulations now to prevent future abuses of surveillance technology by police.
He cited what he considered examples of abuses in other communities and noted the New York Police Department is being sued over its surveillance of Muslims, which included cameras mounted outside mosques. Leaf was joined by several supporters who applauded him after speaking.
"What we should do is put privacy protections in place that would say cameras should be for specific reasons, there should be rules about the storage of recordings so they're not improperly disclosed, they should be public so they can have a deterring effect and so people will know about it when they are in place, and that's what this video privacy ordinance would do," he said.
Leslie Stambaugh of the city's Human Rights Commission agreed with Leaf and said it makes sense to put regulations in place before police video surveillance hits Ann Arbor.
"The use of video surveillance by municipalities in this country has exploded in recent years. Frankly, we're afraid there's going to be a lot of pressure to adopt it here in Ann Arbor," she said. "It seems modern, it seems easy, it seems effective. We don't believe it is any of those things."
Seto said he reviewed many versions of the proposed ordinance and there were some revisions that addressed law enforcement concerns, but there still were some outstanding issues.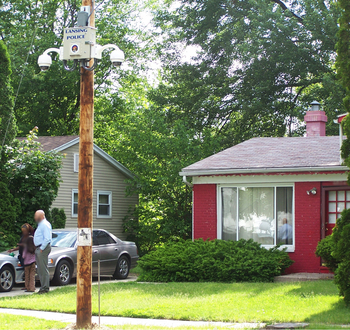 Photo courtesy of William Leaf
He stressed multiple times the kinds of video surveillance the ordinance contemplated limiting are not occurring in Ann Arbor. He also said he would never deploy technology or institute a policing practice that would have negative ramifications in terms of community relations.
But he said it's possible there could be specific circumstances in the future where use of video cameras might be beneficial in solving or preventing crimes. He noted there are heightened security risks that police must address when dealing with large crowds and special events.
"In light of what occurred in Boston and the added precautions I had considered in our own Ann Arbor Marathon, I cannot support an ordinance that would prohibit me from potentially utilizing security measures where large crowds are present," he said. "There are several locations within the proposed ordinance that would prohibit the use of cameras for situations such as these."
Seto said he also thought the notification requirements, including posting of signs identifying the short-term use of cameras, could hinder investigations into specific criminal activity.
The proposed ordinance also would have prohibited live monitoring of surveillance cameras except in temporary emergencies when there was good reason to believe there was an imminent risk of injury or death. Seto said live monitoring of cameras could help officers prevent crime and make arrests, so that's another example of how the ordinance might have been limiting.
Kunselman argued surveillance cameras like the ones installed in the West Willow neighborhood in Ypsilanti Township have proven they can help deter crime.
Rather than imposing strict regulations on surveillance cameras through city ordinance, which he called "a solution looking for a problem," he suggested council should provide policy direction to the police department to guide future use of surveillance cameras based on community values.
Hieftje shared the same concerns about potentially tying the hands of law enforcement and said he liked the idea of a city policy instead of creating a regulatory framework.
Ryan J. Stanton covers government and politics for AnnArbor.com. Reach him at ryanstanton@annarbor.com or 734-623-2529. You also can follow him on Twitter or subscribe to AnnArbor.com's email newsletters.