Posted on
Thu, Dec 8, 2011 : 2:08 p.m.
Virginia Tech lockdown lifted after two killed on campus
By Kellie Woodhouse
Virginia Tech is reporting that two people have been killed on the Blacksburg, Va. campus.
A campus police officer was shot to death after a routine traffic stop, according to a school release. Officials also found a second person dead at a campus parking lot.
Police have lifted a lockdown that was in place for at least three hours today. On its Facebook page, the school said officials determined there was no longer a threat posed to students. The posting did not say whether the suspect was apprehended, but NBC News is reporting the second deceased body was that of the man who killed the officer.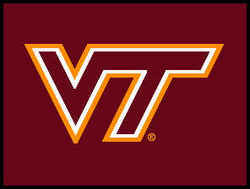 At 1:12 p.m. the following alert was posted on the school's website: "Suspect remains at large. A police officer has been shot. A potential second victim is reported at the Cage lot. Stay indoors. Secure in place."
According to a CNN report, rescue workers were seen trying to resuscitate a person who was on the ground at the campus earlier today.
University of Michigan police spokeswoman Diane Brown said she had not heard about the shooting at about 1:30 p.m., but said that "it's very unlikely" that U-M would heighten its security levels due to shooting in Virginia.
"I'm not familiar with the details of that situation, but our officers are on alert each and every time they go out to begin their shifts," she said.
University of Michigan is scheduled to play the Virginia Tech Hokies at the Sugar Bowl in New Orleans on Jan. 3.
Prior to the 1:12 p.m. alert, Virginia Tech issued two other notices regarding the shooting.
12:37 p.m.: Gun shots reported- Coliseum Parking lot. Stay Inside. Secure doors. Emergency personnel responding. Call 911 for help.
12:47 p.m.: Suspect described as white male, gray sweat pants, gray hat w/neon green brim, maroon hoodie and backpack. On foot towards McComas. Call 911
Nearly five years ago, in April 2007, 23-year-old student Cho Seung-Hui killed 32 people on the campus before shooting himself.
The school is providing regular updates on its Facebook page.
Kellie Woodhouse covers higher education for AnnArbor.com. Reach her at kelliewoodhouse@annarbor.com or 734-623-4602 and follow her on twitter.