Posted on
Wed, Jul 24, 2013 : 11:18 a.m.
WCC approves in-state and in-district tuition for some unauthorized immigrants
By Kellie Woodhouse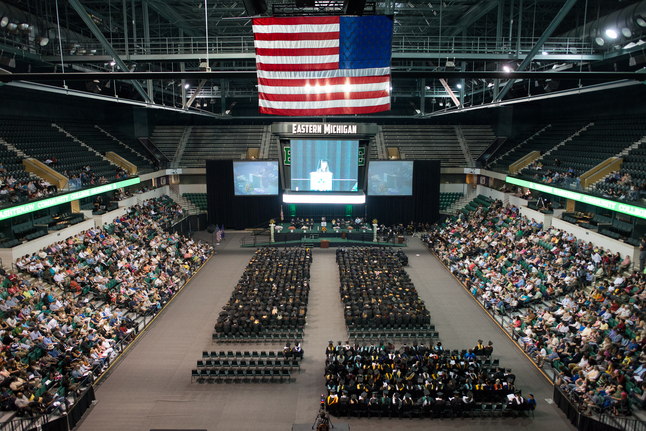 Courtney Sacco I AnnArbor.com
The Washtenaw Community College Board of Trustees unanimously approved changes to the school's residency guidelines that make it cheaper for certain unauthorized immigrants and veterans to attend the school.
The change allow individuals living in Washtenaw County or Michigan and who qualify for the federal government's Deferred Action for Childhood Arrivals program to receive in-district or in-state tuition rates, as opposed to out-of-country rates such students currently pay.
It also allows active military, veterans and their dependents to receive in-district rates as soon as they move to Washtenaw County or in-state rates as soon as they move to Michigan. Previously, military and their families had to wait six months after moving before receiving the reduced rate.
Six of the seven trustees were present during a Tuesday evening trustees' meeting, and all approved the change. Trustee Diana McKnight-Morton was absent. About five people spoke publicly in support of the change.
"It was probably one of the most emotional sets of public presentations that we've had. This is clearly an issue that affects people. It affects their lives in a very direct way. For some of these students, it's going to mean they don't have to work two or three jobs to put themselves through college," said Patrick McLean, vice chair of the board. "It's an issue of fundamental fairness."
Three months ago McLean was approached by Washtenaw Interfaith Coalition for Immigrant Rights and asked to consider lobbying administrators and fellow board members for reduced tuition for unauthorized immigrants. McLean, a board member of Community Refugee Immigration Services in Columbus, Ohio, agreed to help the group and asked administrators to look into a change. Administrators brought the board a proposal in June. A month later, trustees approved the change.
Unauthorized immigrants who reside in Washtenaw County paid the highest per-credit tuition rate prior to the change —the out-of-state rate of $194 a credit— and now they can pay $96 per credit if they have DACA status.
Unauthorized youth must meet several requirements to be granted DACA status, including:
Under the age of 31 as of June 15, 2012
Came to the U.S. before reaching 16th birthday
Have continuously resided in the U.S. since June 15, 2007, up to the present time
Were physically present in the U.S. on June 15, 2012, and at the time of making a request for DACA status
Entered the U.S. without inspection before June 15, 2012, or had lawful immigration status expired as of June 15, 2012;
Currently in school, has graduated, obtained a certificate of completion from high school, a GED, or is an honorably discharged veteran.
Has not been convicted of a felony, significant misdemeanor, three or more other misdemeanors
DACA status defers deportation for qualifying individuals for up to four years and provides them with a social security number, but does not provide them lawful status in the U.S. Individuals with DACA status can apply for permanent residency.
Tuesday's vote at WCC comes on the heels of University of Michigan's Board of Regents approving in-state tuition rates for all unauthorized immigrants who attended Michigan middle and high school. Regents voted 6-2 to approve that measure on Thursday. They also approved in-state tuition rates for all military and veterans.
The U-M residency change is more broad than the proposed WCC change, which applies to only those unauthorized immigrants who have been granted DACA status.
McLean says he wants WCC to explore broader policies that would allow more unauthorized immigrants in-district tuition rates.
"I am pleased with what we've done. I think it will be worth exploring whether or not something more expansive, like what U-M has done, would be appropriate for WCC," he said. "This is a very good first step."
Linda Blakey, WCC vice president for student and academic services, says the school already enrolls a small amount of unauthorized immigrants, although she said she didn't know the exact number.
Kellie Woodhouse covers higher education for AnnArbor.com. Reach her at kelliewoodhouse@annarbor.com or 734-623-4602 and follow her on twitter.