Posted on
Thu, Dec 8, 2011 : 5:49 a.m.
Washtenaw County human services funding partially restored, but no deal yet with Humane Society
By Ryan J. Stanton
The Washtenaw County Board of Commissioners took action Wednesday night to amend its budget for 2012 and 2013 to restore some of the lost funding for human services.
By 10-1 vote, commissioners agreed to dip $257,076 into the county's general fund cash reserves to partially reverse cuts made last month.
That places an additional $128,538 back into the line item for coordinated human services funding for each of the next two years.
It also still leaves about a $300,000 drop next year in funding for specific agencies that provide human services to some of the county's neediest populations.
There were no efforts made to restore funding for the Humane Society of Huron Valley, and Chairman Conan Smith, D-Ann Arbor, said the county has yet to reach a deal with the nonprofit agency for the provision of animal control services after Jan. 1.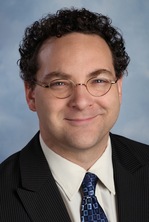 The Humane Society's contract with the county — worth $500,000 annually — ends on Dec. 31. The county wanted to cut that to $250,000, but the agency's leaders balked at that offer.
If a deal isn't reached by the end of this month, Smith said, the county will be forced to find another way to meet its animal control mandates on an interim basis. He said county officials and Humane Society leaders plan to meet soon to continue negotiations.
Smith said he doesn't think of Jan. 1 as the drop-dead deadline on negotiations.
"It's simply the end of our existing contract with the Humane Society, so we have to make sure that we are providing a cost-effective service beginning Jan. 1 with somebody," he said.
"It doesn't mean that we stop discussing a long-term agreement with the Humane Society, or anyone else for that matter," he added. "Beginning on Jan. 1, some entity will be providing services for the animals of Washtenaw County following the scope of services developed by staff."
Only two commissioners — Democrat Wesley Prater and Republican Dan Smith — questioned the $257,076 budget amendment for human services on Wednesday. Both voted against the transfer in committee, but only Dan Smith dissented in the final vote by the board.
"We just adopted a budget about three weeks ago," Dan Smith said. "And to increase it at this point, when we haven't even started operating under it, is premature."
The county has allocated funding to community-based organizations for the purpose of delivering human services to county residents since 1984.
But faced with a $17.5 structural deficit, the board last month approved a two-year budget that reduced human services funding from $1.46 million to $1.03 million starting Jan. 1.
In addition to reductions in earmarks for specific agencies, the cuts included a reduction in the coordinated funding for human services — the money the county pools with other partners to fund a wide host of nonprofit efforts — from $1.015 million to $886,462.
The county board passed a resolution on June 1 that established a $1.015 million annual funding level for coordinated human services. The budget amendment championed by a majority of commissioners on Wednesday restores funding to that level.
Even with the $257,076 use of fund balance, the general fund cash reserves still are projected to total more than $12.5 million at the end of 2013. That's about 13 percent of budget, which is considered healthy by industry standards.
But Dan Smith still objected, saying the county is in "dire financial straits" and pulling that money out of the fund balance is inappropriate.
"The county employees were asked to make a lot of sacrifices in this budget we adopted, and I'm not comfortable taking the money out of fund balance to pay for this at this point in time," he said. "We are looking at a $14-plus-million shortfall a couple years from now."
The county board — along with the Ann Arbor City Council, Ann Arbor Area Community Foundation, United Way of Washtenaw County, and Washtenaw Urban County Executive Committee — approved the new coordinated funding process in the fall of 2010.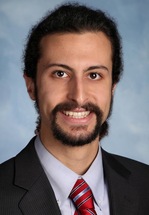 Commissioner
Yousef Rabhi
, D-Ann Arbor, said honoring that commitment is one of the most critical things the county board can do for people in our community who really need help.
"It's going to all of the organizations that we're supporting to make sure they can maintain the level of service that they've enjoyed in the past," he said. "This is just making sure that they're funded to the amount that we've already committed."
Rabhi said the money will help organizations like Ozone House, Safe House, Food Gatherers, Catholic Social Services and the Shelter Association of Washtenaw County.
"I'm proud that the county can step up and fulfill its end of the bargain and be part of this coordinated effort with those other agencies," he said. "Unfortunately, we cut it out of the budget last time, but I'm glad that we could build enough political momentum to bring it back today, before the end of the year, so those organizations can plan on having that money."
The money for the Humane Society is another issue.
The county's budget originally proposed reducing the line item for the Humane Society from $500,000 to $250,000 starting Jan. 1. A revised budget document later showed the Humane Society's name crossed off with "mandated animal control" written in its place.
The budget approved last month shifted the $250,000 line item previously earmarked for the Humane Society into the sheriff's office budget. Combined with $180,000 already in the sheriff's budget for animal control, the county now has a $430,000 pool of money it's using to negotiate with the Humane Society, but so far there's been no agreement reached.
The county has drafted a request for proposals including a scope of work for animal control services that the county believes are mandated by the state. The county is hoping the Humane Society can continue to provide those services, but it's open to other options.
Conan Smith referenced a letter the county received in October from the Humane Society stating the agency likely would not be able to continue serving the county at the rate of $250,000, but the agency would be interested in helping provide transitional services.
"We took that notice at its face value and have been investigating other opportunities to reach out to folks to provide that transition service in the event that we do need to bid out the animal control services in a more holistic fashion," he said.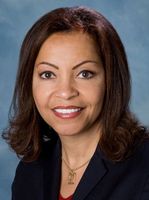 County Administrator
Verna McDaniel
has been investigating options and believes there is at least one entity that could provide animal control services on a transition basis beginning Jan. 1 if negotiations with the Humane Society break down.
"If they're successful, we'll just continue working with the Humane Society of Huron Valley," Conan Smith said. "If they're not successful, we'll begin interim services."
County officials didn't say what other entities the county might be able to contract with.
The county's current contract with the Humane Society amounts to nearly $42,000 per month. With a new budget equal to about half that amount, McDaniel will be able to contract for limited interim services in January without additional board approval, but any long-term contract is expected to come back to the board.
County officials have said repeatedly in recent months they've struggled to get precise cost breakdowns from the Humane Society. Conan Smith said that's going to change.
"I believe it's the intention of everyone involved to bill very explicitly on the services received, on the animals received," he said. "For example, if there's a boarding fee, we'll pay a boarding fee for each individual animal. If there are veterinary services, we'll pay for veterinary service for those that receive it. So the billing is much more detailed to the services being rendered."
In other action, the county board on Wednesday gave final approval to impose the state's new 80/20 rule for health care on five collective bargaining units that have not yet settled new contracts with the county for 2012. Those bargaining units will have until Jan. 1 to settle or else be forced to pay significantly more for their health care.
Republicans Alicia Ping and Dan Smith said they objected to giving the bargaining units until Jan. 1 when other units rushed to beat a previous Sept. 15 deadline.
Ryan J. Stanton covers government and politics for AnnArbor.com. Reach him at ryanstanton@annarbor.com or 734-623-2529. You also can follow him on Twitter or subscribe to AnnArbor.com's e-mail newsletters.