Posted on
Thu, Nov 3, 2011 : 11:40 a.m.
Washtenaw County shifts Humane Society funds to sheriff's office under revised budget
By Ryan J. Stanton
Cuts in funding for the Humane Society of Huron Valley dominated talks Wednesday as Washtenaw County commissioners took the first step in approving a new budget, including shifting funds previously earmarked for the agency into the sheriff's office budget.
County officials reported that negotiations with the Humane Society have been slow to progress, as agency leaders still consider the level of funding being offered by the county insufficient to meet state mandates for animal control services.
Commissioners voted 9-1 to give initial approval to the county budget for 2012 and 2013. The vote came during a committee meeting that lasted more than three and a half hours, with most of the discussion revolving around the Humane Society.
Final approval of the budget is expected on Nov. 16, and it's still possible that changes can be made. For now, most of the cuts previously discussed remain.
The county's budget originally proposed reducing the line item for the Humane Society from $500,000 to $250,000. At Wednesday's meeting, a revised budget document showed the Humane Society's name crossed off with "mandated animal control" written in its place.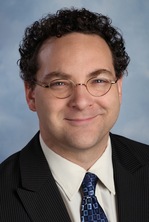 Board Chairman
Conan Smith
, D-Ann Arbor, proposed a budget amendment that won support from a majority of commissioners to shift the $250,000 line item previously earmarked for the Humane Society into the sheriff's office budget.
Smith said his intention is to combine that money with $180,000 that's already in the sheriff's budget for two animal control officers, creating a $430,000 pool of funds the county can now use to negotiate with the Humane Society on providing animal control services.
"We're at the beginning of this process still in a lot of ways, and I'm still hopeful that we'll be able to work out some arrangement with the Humane Society," he said. "We've had a 20-year partnership with that institution that has been very beneficial for the community."
But the county's contract with the Humane Society expires at the end of the year, and some commissioners have expressed interest in issuing a request for proposals to see if there's another private organization that can provide animal control services at a lower cost.
Commissioner Wesley Prater, D-York Township, said the county might have saved several hundred thousand dollars if it had put out an RFP years ago.
In addition to the cuts to the Humane Society, the county's two-year budget includes a reduction in human services funding from $1.46 million to $1.03 million that will impact several nonprofit agencies in the community.
Rolland Sizemore Jr., D-Ypsilanti Township, voted no on the budget while Commissioner Felicia Brabec, D-Pittsfield Township, who is newly appointed to the board, abstained.
Commissioner Ronnie Peterson, D-Ypsilanti, voted in favor of the budget, but indicated he objected to cuts to the Humane Society, as well as canceling membership in the Southeast Michigan Council of Governments in 2012 and eliminating support for Head Start in 2013.
Sizemore said he wasn't supporting the budget because he hasn't been able to get answers to questions about part-time county employment.
"I have a real problem with people retiring from the county and then coming back and working six months at a time," Sizemore said. "I have a problem with telling people we don't have money for their kids and for animals, but we have money to give four or five high-paid employees an 8 percent increase to do special job duties."
The budget includes elimination of the $125,000 membership fee for SEMCOG, a regional planning body covering seven counties in Southeast Michigan, as well as another $10,000 the county pays to have SEMCOG act as the region's water quality management agency.
The board also approved the elimination of more than $20,000 in dues for membership in the Michigan Association of Counties, sending that money instead to the Delonis Center homeless shelter. That proposal came from Commissioner Yousef Rabhi, D-Ann Arbor.
The funding for the Delonis Center still is being cut from $160,000 to $51,230, according to the latest budget documents.
General fund revenues and expenditures are shown balanced at $97.7 million in 2012, dropping off to $96.9 million in 2013 as property tax revenues continue to decline.
Commissioner Alicia Ping, R-Saline, was able to win support for a budget amendment that shifted $30,000 away from Ann Arbor SPARK to be evenly split between the Michigan State University Extension and the Food Systems Economic Partnership.
SPARK's allocation was increasing from $200,000 to $230,000 in the originally proposed budget, while MSU Extension and FSEP both were getting $15,000.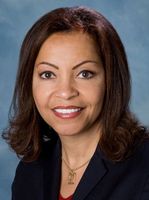 Several representatives of the Humane Society spoke at the meeting in protest of the cuts in funding to the agency.
County Administrator Verna McDaniel said she and other county officials met with the Humane Society representatives on Tuesday, and they don't seem interested in taking the $180,000 from the sheriff's budget — money that would come with increased responsibilities.
"Although a decision has not been made yet by the full board of the Humane Society, the indication from the leadership of the board was that it is unlikely that that would be acceptable — primarily because they felt that the responsibility would be too large to take over or consider the animal control portion," McDaniel told commissioners, noting the sheriff's animal control officers pick up a little less than 200 animals per year.
"I made sure they understand that we'll keep an open dialogue," she said of discussions with the Humane Society. "But we left with the indication that it's not going to work — that the $250,000 is not enough, and the $180,000, they don't want it."
Smith said he's hoping the $430,000 now in the sheriff's budget gives the county some flexibility to help negotiate a contract with either the Humane Society or another agency.
"It's my opinion this function best belongs in the sheriff's department," Smith said, noting there's a deputization function involved in animal control. "We have two county-employed animal control officers, and through our outside agency allocation we contract currently for two additional deputized animal control officers. Combining those lines and setting them in the sheriff's department seems to be the right place for that work to happen."
Sheriff Jerry Clayton addressed the board at the end of the meeting, expressing concerns that he hadn't been consulted on the issue. He said he was taken aback, and if the $180,000 from his budget does go to another agency, two of his employees are impacted.
Kelly Schwartz, the Humane Society's director of operations, relayed information at Wednesday's meeting suggesting Washtenaw County, with 346,000 residents, is getting the best deal per capita on animal control services compared to any surrounding county.
According to her figures, Livingston County with 180,000 residents pays $485,000 a year for animal control, Monroe County with 152,000 residents pays $404,000, Oakland County with more than 1 million residents pays $3.1 million, Macomb County with 840,000 residents pays $1.8 million, and Jackson County with 160,000 residents pays $310,000.
"And I encourage you to take a look at the other counties in the state of Michigan and you'll see that they all kill 50 percent of the animals that come into their shelter," she said. "And they get paid the highest amount of money. We get paid the lowest amount of money and we save 80 percent of the animals, and almost all of those are strays."
Smith agreed he thinks the county needs to continue to provide a level of funding for animal control services that goes beyond just the state mandates, which he called inhumane.
"The mandate is the harshest punishment out there, and we have never said we were simply going to abide by the mandate," he said.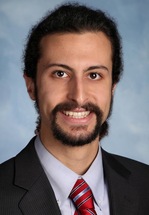 "There is no mandate for care. That is the distinction," he said. "There is no mandate for compassion. There is only the mandate for cruelty, which is to kill dogs."
But multiple commissioners expressed concerns that the Humane Society hasn't been forthcoming with financial information to show the exact cost of services provided per animal. The agency has provided some data, they said, but not the detail they want.
"I've been asking for weeks to see the numbers. They don't want to give them to us. That's an issue in my mind," Rabhi said.
Commissioner Leah Gunn, D-Ann Arbor, expressed disappointment that the Humane Society appears unwilling to accept any cut in funding.
"I don't understand why the Humane Society cannot take a cut of $70,000 when all of the other nonprofits are taking huge cuts," she said. "If they don't want to do business with us, then we can put out an RFP and find somebody who will."
Commissioner Dan Smith, R-Northfield Township, pointed out the county increased its annual commitment to the Humane Society from $200,000 in 2007 to $300,000 in 2008 and now it's up to $500,000. He said many organizations would be happy in today's economy to be getting the same amount of funding they were getting a few years ago.
Ryan J. Stanton covers government and politics for AnnArbor.com. Reach him at ryanstanton@annarbor.com or 734-623-2529. You also can follow him on Twitter or subscribe to AnnArbor.com's e-mail newsletters.