Posted on
Fri, Sep 9, 2011 : 5:58 a.m.
Washtenaw County officials bracing for 'hurricane' of human need
By Ryan J. Stanton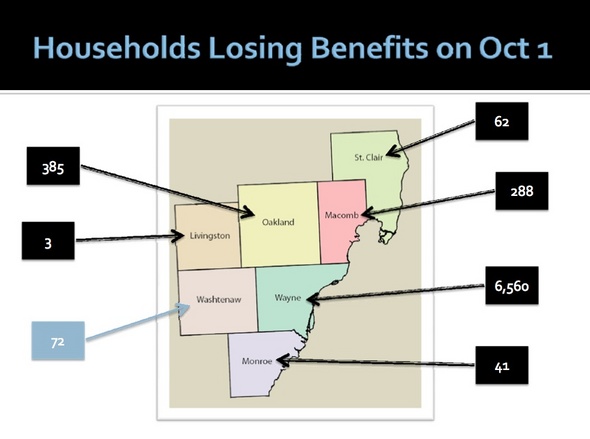 Thousands of Michigan families
will lose their welfare benefits
in three more weeks as part of a new
four-year cap on state cash assistance
.
Washtenaw County officials called a special meeting Thursday night to discuss how the county can rise to meet the needs of the many local families soon to be facing new challenges, but they conceded they're up against a formidable, if not impossible, task.
"We are trying to respond to this need at the time when we have the fewest resources in decades," said Mary Jo Callan, director of the Office of Community Development.
County officials said the cuts handed down by Gov. Rick Snyder and the state Legislature exacerbate the already increasing problem of joblessness, homelessness and poverty in Washtenaw County and the rest of Michigan.
"Really the feds and state governments are getting out of the safety net business," Callan said. "They're increasingly walking away and leaving locals to deal with this deluge of need, and these are our neighbors — we can't and we don't want to turn away."
Despite previous estimates that hundreds of families in Washtenaw County could be kicked off state cash assistance immediately on Oct. 1, the real number is actually 72, said Cynthia Maritato, Washtenaw County director for the state Department of Human Services.
But dozens more could lose their benefits in the months to come as they hit either the state's new 48-month cap or the 60-month federal limit, Callan said.
"Every month, we're going to see more and more folks cut off," she said. "And we can try as much as we can to treat this as an opportunity, but the reality is there is way more need than we can respond to. Having said that, we are being as hopeful as we can, and definitely as creative and innovative as we can, to develop some local responses."
'Not a luxury'
Maritato said the 72 families translate into 289 individuals, including 217 children, the bulk of whom are in the Ypsilanti area. She said her office has reached out to the families — including the 19 that live in Ann Arbor — to point them to other community resources.
Over the last six months, emergency financial assistance cases handled through DHS have increased 33 percent locally, according to Maritato. She said her office now receives more than 5,000 calls per day and handles a caseload of more than 50,000 each month.
"A couple years ago, when the unemployment was just ramping up and we were woefully understaffed, our call volume was between 7,000 and 8,000 calls a day," she said.
Maritato said nearly 3,000 Washtenaw County residents currently receive cash assistance benefits each month, and more than 40,000 residents receive food stamps each month.
"We're distributing about $7 million a month into the community," she said. "That's straight-out cash or food benefits. And this money is not a luxury. It goes to pay rent, utilities, food."
Maritato stressed the state's cash assistance provides a modest financial stipend — primarily to pay rent — for extremely low-income families. The maximum stipend per month for a family of three with no income is $492.
To initially qualify for any cash assistance, a family of three can earn no more than $814 per month. The federal poverty level for a family of three is $1,544 a month.
"If we took cash assistance and theoretically took the amount of food assistance that a client could get with zero income, we still only arrive at a little over $1,000 a month," Maritato said, suggesting that even with the most help possible, families still are living in poverty.
Combating homelessness
Julie Steiner, director of the Washtenaw Housing Alliance, said local shelters have taken a 40 percent cut in their federal funding that comes through the state.
She announced a new program on Thursday called Housing Access for Washtenaw County that's expected to launch Oct. 1 and provide a single point of entry for housing instability and homelessness services.
By calling 734-961-1999, families struggling financially will be able to receive an assessment of their needs and connect with available resources.
Steiner said SOS Community Services has agreed to take on the challenge of transforming its Housing Crisis Program into the new Housing Access for Washtenaw County.
"We modeled this on a program that has been operating in Grand Rapids for about five years and it has proven to be really quite successful," she said.
Steiner said several groups are working together as a planning team, including SOS, Interfaith Hospitality Network, SafeHouse, Ozone House, Catholic Social Services, Salvation Army, Shelter Association of Washtenaw County and Michigan Ability Partners. Having all of those groups coordinating, Steiner said, is much better than the current situation.
"The way things work right now, a person falls behind on their rent or behind on their utility bill, and they start getting on the phone or going around the county," she said. "And they go to somewhere around 15 different agencies and they get $50 here, maybe $100 from the Salvation Army, maybe their church or synagogue is able to help them out a little bit."
In the end, she said, they're running around like crazy and funding providers often don't know if the families are getting the help they need to forestall eviction.
"By pulling this together into a centralized system, we're now going to cut all that running around out for people and people are going to be able to call one phone number," she said.
"After about a year, we should be able to have a much better understanding of what the need is and how our resources are helping or not helping."
Steiner said various groups in the community also are working on implementation of a centralized intake for local utility resources through the Salvation Army.
Providers of services to homeless families also are working together to increase the number of subsidies available to homeless children, Steiner said.
"Last year there were 800 homeless children in the public schools in Washtenaw County," she noted. "That was up from 600 from the year before. So how many more are there going to be in 2011? That's our biggest fear about this DHS cut. What are people going to do?"
Access to food and jobs
Patricia Denig, director of the county's work force development department, said many of the people receiving cash assistance struggle with barriers to employment like lack of education, illiteracy, disabilities, child care and transportation issues.
"We're working locally on a strategy to assist these individuals within our other workforce programs and really with an effort to move them into gainful employment as quickly as possible, but recognizing our economic times," she said.
Denig said the county is working to launch a job development, training, support and placement pilot program supported by the governor's office and the Michigan Economic Development Corp. She said it would be based in Ypsilanti within walking distance of high-poverty areas.
"It is something the state is really wanting to push," she said. "We understand we could be the first pilot to go out there."
Denig said the program would target lower-skilled, chronically unemployed residents and would be focused on budding agribusiness and food sectors. The county plans to work with nonprofits, educational institutions, the business sector and other public entities.
From a food assistance standpoint, Steiner said Food Gatherers has implemented a food security plan working with all providers in the community that have food pantries to try to create a system where there's less duplication of efforts and expanded access to food.
"They are also out there helping people sign up for food stamps at food pantries," she said. "So it's another effort to bring the services to people where they are."
Steiner also said the Washtenaw County Health Initiative has implemented a public benefits outreach program to provide centralized access to Medicaid enrollment assistance and other health programs targeted to low-income households. Washtenaw Health Plan and Safety Net Health providers also are working together to improve coordination of service delivery.
Protecting local funding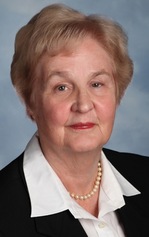 Thursday's presentation to the county board was a sales pitch of sorts — a plea to commissioners not to reduce the county's general fund support for human services programs.
"The support that you all provide is unbelievable to this community, and with the cuts that are coming from Washington and from Lansing, your support is just absolutely critical," Steiner said, reminding commissioners that for every $1 of local government investment in nonprofit human service agencies, $12 of external funding is brought into the community.
Multiple commissioners made known their intentions to protect funding for safety net services. Through a coordinated funding process this year, the county agreed to provide about $1 million in funding for various human services agencies.
Despite facing a large budget deficit, Commissioner Leah Gunn, D-Ann Arbor, said she hopes to see the county maintain current human services funding levels through 2013.
"We have been dealt a really bad hand and everything is coming down to this level from both the state of Michigan and the federal government," she said. "We know what cuts we are going to get, but we don't know what the so-called 'super committee' of 12 is going to do. I think it's going to be even more devastating, so anything that we can do to help."
Commissioner Barbara Levin Bergman, D-Ann Arbor, said everyone in the county has a responsibility to look out for the well-being of others.
"We are our brothers' and sisters' keepers," she said.
Commissioner Yousef Rabhi, D-Ann Arbor, agreed and noted that many more families beyond the 72 being cut off cash assistance on Oct. 1 will need help.
"We're only as rich as the poorest of the poor, and that's something that I think the nation needs to live by," Rabhi said.
State Rep. David Rutledge, D-Superior Township, made an appearance at Thursday's meeting and offered encouragement to commissioners.
"A society is judged by how it treats the least of its citizens, and I'm just so thankful that Washtenaw County is demonstrating a concern," he said.
While the new cash assistance limits are expected to save the state $65 million in the new budget year, Callan said that's not taking into account the increased human cost involving homelessness, hunger, incarceration and increased instability for young children.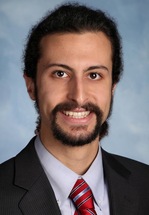 "We'll call it a wave — it feels like a hurricane — of human need in the community," she said. "We're already dealing with tremendous human need."
Callan noted that unemployment both locally and statewide are up over the past six months. And with jobs in short supply, many positions once filled by individuals with few skills or little education now are taken by individuals with college degrees, she said.
More than 50 percent of Michigan's unemployed adults between 25 and 54 spent six months or more looking for jobs last year, the longest period on record, Callan noted.
"We're looking at approximately 800 residents exhausting their unemployment benefits every month in Washtenaw County," she said. "So it's an enormous need."
Callan said the county also is seeing increased poverty.
The number of families with children under age 5 living in poverty has increased 4.2 percent here since 2007, she said. Also, nearly 40 percent of single female-headed households with young children live in poverty here, she said.
Ryan J. Stanton covers government and politics for AnnArbor.com. Reach him at ryanstanton@annarbor.com or 734-623-2529. You also can follow him on Twitter or subscribe to AnnArbor.com's e-mail newsletters.