Posted on
Mon, Mar 7, 2011 : 5:55 a.m.
New system streamlines collaboration among four Washtenaw County fire departments
By Tom Perkins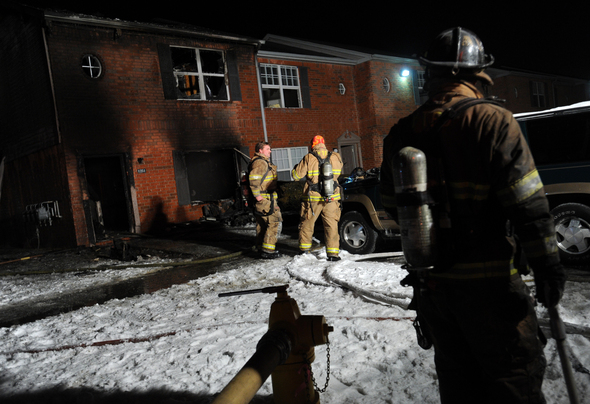 Melanie Maxwell | AnnArbor.com file
When a two-alarm fire broke out at Huron Heights Apartments off LeForge Road in Ypsilanti Township recently, firefighters from four departments responded.
Personnel from Ypsilanti Township's three stations battled the January 31 blaze alongside their counterparts from the City of Ypsilanti, Ann Arbor and Pittsfield Township. It was the first time these departments all fought a fire together as part of a box alarm response system designed to speed response time and improve firefighter safety.
There have been three fires since the system's implementation, all in Ypsilanti Township, and officials say they're pleased with the results so far.
"In terms of minimizing damage and increasing fire ground safety, it's a great system, though it's in its infancy," Ypsilanti Township Fire Chief Eric Copeland said. "At the fires that we had in our community so far, this improved overall safety by 300 percent, and it forged cooperation between the departments."
Tom Perkins | For AnnArbor.com
He added that it was the first time in recent memory that the Ann Arbor Fire Department fought a fire in Ypsilanti Township.
Officials say the box alarm system is an improvement over the mutual aid system that agencies previously used in assisting one another. Now departments can get 15 firefighters to a blaze within eight minutes. Under the new arrangement, personnel from the closest station with the appropriate trucks are dispatched — regardless of municipal boundaries.
That's good for residents because it means less property damage and more lives saved. In the case of the Huron Heights Apartments fire, one building received fire damage and two others were damaged by water. Ypsilanti Fire Chief Jon Ichesco said the damage likely would have been worse were the new system not in place.
All the departments except Pittsfield Township contract with Huron Valley Ambulance for dispatch services. When a department responds to a fire and an incident commander calls for assistance, dispatchers at HVA have a system in place for immediately determining which station with the appropriate resources is closest.
HVA dispatches the trucks or contacts Pittsfield Township's department directly to convey a need for its trucks. That leaves the incident commander to focus on managing the scene instead of calling for back up and considering what equipment is needed.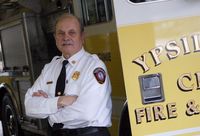 Tom Perkins | For AnnArbor.com
Under the previous mutual aid system, commanders called for assistance, but didn't have a built-in system that requested firefighters from the closest station.
"Rather than having to think 'I need this piece of equipment from over here, this from over there,' we have it worked out in the box alarm system," said Pittsfield Township Director of Public Safety Matt Harshberger. "The dispatch has the list, they make the calls and it's immediate — the equipment and personnel are en route. It's a lot more efficient and effective."
Ichesco said the box alarm system is also beneficial because it doesn't deplete an assisting municipality's entire department. For example, the City of Ypsilanti previously might have sent its entire department to assist Ypsilanti Township, but it's now able to leave manpower and trucks back at the station in case of an emergency in Ypsilanti.
"This helps save property, saves buildings, businesses, a firefighter's life, a resident's life — that's what we are supposed to do," Ichesco said.
Officials say the box alarm system is a step toward larger regional cooperation. Several chiefs had been pushing early last year for a similar functional fire district that would have also pulled in many of the outlying municipalities, but that plan failed to gain traction.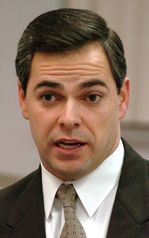 While regionalization typically equates to large financial savings, Ichesco said the only immediate cost reductions to his department comes from paying slightly less overtime. Officials are hoping to see the arrangement lead to increased savings in the long run, but they say the new system is more about saving lives and property.
"We didn't really do it for financial reasons," Harshberger said. "Obviously, we would all hope to see some cost savings long term, but it's so hard to predict. We're trying to do it to better respond to calls between four jurisdictions, and to get the right amount of people and equipment to a scene to put out fires."
It's also the first time traditionally "territorial" firefighters have worked together to this degree in Washtenaw County, Ichesco said.
"This is about trying to get people to work together as one big unit as opposed to individuals in their own mindset," he said.
Officials say the program is in an early stage and it needs time to grow and be tweaked, but most expressed hope that outlying jurisdictions would eventually join the system.
Harshberger said the four departments developed the box alarm system among themselves because they needed a place to start.
"I definitely see adding departments and jurisdictions to this is as something that's beneficial," he said. "The whole point is responding to fires faster, and, believe me, we're not trying to be exclusive. We want others to participate as soon as we see this thing is working operationally."
Chiefs from Ann Arbor, Superior Township and Saline were not available to comment, but Ann Arbor Township Fire Chief Rick Ericson said the arrangement didn't appeal to him. He said his department has only one full-time employee at each station and said the box alarm system works better for larger departments.
He also said his jurisdiction has fewer fires.
"We would be going into other tax payers' districts more than anybody would be coming here, so we would be losing money on a very regular basis," he said. "Our taxpayers would be paying to subsidize these other areas, and that just doesn't work for us. That's the bottom line, we can't afford to subsidize other areas without getting something in return."
Unlike the functional fire district proposed last year, the departments' unions support the new arrangement. Pittsfield Township captain and union representative Craig Liggett said the box alarm system isn't a huge change for his firefighters, but it is less complicated than the previous system.
"I know the type of apparatus and there's guaranteed minimum number of guys coming, so it's a little safer," he said.
Ken Hobbs, president of the Ypsilanti Firefighters Local 401, said he's pleased the system improves safety but isn't leading to job cuts.
"We don't mind working with our neighbors, but we don't want our neighbors taking our jobs," he said.
Tom Perkins is a freelance reporter for AnnArbor.com. Reach the news desk at 734-623-2530 or news@annarbor.com.