community wall links:

Washtenaw Wanderers sponsor Solstice Stroll; Clonlara school offers free advice to parents considering home schooling

Posted on Tue, May 8, 2012 : 9:44 a.m.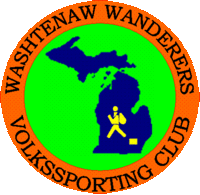 From a Summer Solstice Sunset Stroll planned for June to an open house where parents considering home schooling can get advice, here's a roundup of some of the stories posted on AnnArbor.com's Community Wall over the last few days:
By: Valerie Yodhes: Washtenaw Wanderers Summer Solstice Sunset Stroll, June 20, 2012
The Washtenaw Wanderers Walking Club is sponsoring a Summer Solstice Sunset Stroll on Wednesday, June 20, 2012. The Start Point: Ingalls Mall/Top of the Park. (see previous AnnArbor.com coverage of the walking club here.)
By: Julia Garbowski: Families Invited to Share and Learn about Homeschooling in Ann Arbor
On Tuesday, May 8 from 6pm until 7:30pm, Home based program advisors will meet and talk to people interested in learning about homeschooling and independent study options.
By: It's me, Tyler!: What Children Learn From Household Chores
By: Bob Krzewinski: Bike-Bus-Walk Week To Be Held In Ypsilanti
By: Annie Zirkel: Bully (the movie) Review
By: Heather: Kuan Yin Standing Qigong Workshop
By: Emma Jackson: Erickson picnic welcomes new families
By: Chris Kochmanski: Saline's DesignHub, Inc. Develops New Website for Process Results, Inc., Also of Saline
By: Linda: First Presbyterian Church Hosts Russian Dinner
By: Gaile Peterson: Grass Lake Sanctuary receives grant from Susan G. Komen for the Cure
By: Aimee McDonald-Anderson: Keeping Fit as a Mom: Healthy Moms Make for a Healthy Family
By: B2Strategies: Labor, Educators, Business and Nurses Announce Support for Jim Berryman in 57th House Race
Arbor.com's Community Wall is a spot for local people to post local stories, news and announcements. To post a story, sign in to AnnArbor.com, then go to www.annarbor.com/community and use the Got News? Tell Us function at the top to submit your news. If you have a photo to add, e-mail it to us at community@annarbor.com, and we'll insert it into your story.