Posted on
Tue, Feb 26, 2013 : 6:10 p.m.
Will there be a snow day for Ann Arbor students Wednesday?
By Cindy Heflin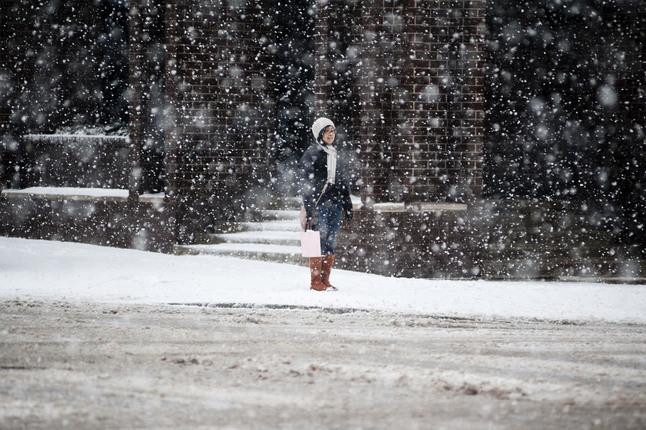 Daniel J. Brenner | AnnArbor.com
Update: Most schools in Washtenaw County closed Wednesday. See the list.
As snow falls in the Ann Arbor area, it's the question on the mind of every school-age child: Will there be school Wednesday?
Answer: No one knows, yet. Although some districts, including Dexter, called off after-school activities, decisions about whether there will be school in the morning have yet to be made.
Ann Arbor schools will begin assessing road conditions at 8 p.m. Tuesday, said Liz Margolis, director of communications. "It really all depends on what happens over the next few hours as to when a decision will be made," she wrote in a message.
The district went ahead with all after-school activities Tuesday except for Pioneer, Huron and Skyline basketball games, which were rescheduled for Thursday.
Officials at the Washtenaw Intermediate School District, which provides transportation service for Ann Arbor, Willow Run and Ypsilanti schools, expect to make a decision about school for its students in the morning, said spokeswoman Emma Jackson. Officials there also plan to begin assessing conditions at 8 p.m. Tuesday, she said.
The National Weather Service predicts an overnight snowfall of about 2 to 4 inches from the winter storm, which moved out of the Plains and into the Ann Arbor area Tuesday afternoon.
For updated forecasts and conditions anytime, check AnnArbor.com's weather page