Posted on
Tue, May 15, 2012 : 12:48 p.m.
Ypsilanti Township places moratorium on Smart Meters, but DTE could continue installation program
By Tom Perkins
The Ypsilanti Township Board of Trustees has voted to place a township-wide moratorium on the installation of DTE Energy's new 'smart meters' while their safety and impact on privacy are examined by the state.
That doesn't mean DTE will discontinue installing the meters. A representative from the utility company told the Board of Trustees at the May 14 meeting that DTE has continued to install the meters other municipalities, like Sterling Heights, where local governments have imposed moratoriums.
"DTE can ignore that request as they have in other communities, but you have made your position public," Township Attorney Doug Winters replied when asked whether the board should vote on a moratorium.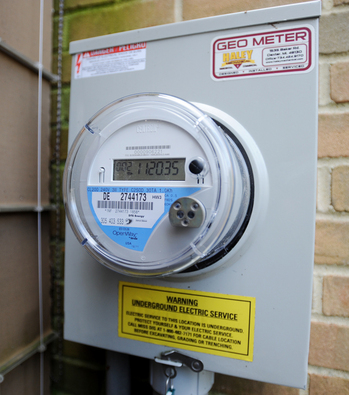 File photo | AnnArbor.com
The
Michigan Public Service Commission
, which regulates utility companies in the state, is continuing
an investigation into the health and cost implications
of the devices, and state Sen.
Rebekah Warren
told the board a decision about the meters is expected in June.
DTE officials say the meters will cut costs and are safe, while residents have voiced a litany of concerns. Chief among them:
Fears that the radio frequency emissions from the meters are carcinogenic.

Worries that the meters can read which appliances are being used and transmit sensitive personal information.

Concerns that the meters can easily be hacked.

Concern that, so far, DTE has forced residents to use the meters and there is no "opt out" program.

Concern that the opt out program will be costly to residents and DTE will use it to increase profits.
Warren said Washtenaw and Macomb Counties are first in the state to receive smart meters. There are 120,000 planned for installation in Washtenaw County and 2.6 million statewide, of which Bob Sitkauskas, a DTE representative who spoke at the meeting, said 760,000 had already been installed. There are 34,000 that have been installed in Washtenaw County, and the City of Ann Arbor is considering a similar moratorium.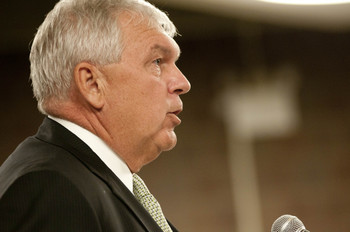 Tom Perkins | For AnnArbor.com
Township officials have received numerous complaints about the meters in recent weeks, and Supervisor Brenda Stumbo repeatedly asked why DTE couldn't wait until the Public Service Commission's ruling before continuing the installation program.
She said that if the Public Service Commission rules that the meters are a danger to residents than DTE is going to have to pay to replace all the new meters, so continued installation didn't make since from a business perspective. She said it made even less sense given the public's concern over the meters.
"Until there's some sort of determination (by the Public Service Commission) made in the next month, can't there be a moratorium?" she asked Sitkauskas. "Is there an urgency not to wait?
"You could spend a lot of money putting them in and then you might have to take them out. It seems a little backwards."
Sitkauskas said DTE has only received 1,000 complaints out of 760,000 installations and said there has been misinformation about the meters.
"We do believe there are no merits to the concerns," he said.
The meters transmit information from a home to DTE twice a day, eliminating the need to read the meter at residents' home. Sitkauskas said the only information transmitted is total power usage in the home and no specific information about what appliance is used or what a person is looking at online is collected.
He also said no personal information like Social Security numbers are transmitted, and the data is encrypted.
Opponents of the smart meter program contend that there is consensus in the scientific community that radio frequencies emitted by smart meters are carcinogenic.
Ypsilanti Township resident Timothy King cited American Academy of Environmental Medicine literature which stated that that the radio frequencies are carcinogenic. Other residents said the World Health Organization has warned against the meters and countries like Italy have banned them altogether.
Shelby Township resident John Holton said DTE admitted in documents submitted to the Public Service Commission that there could be a negative impact on health.
Sitkauskas contended that cell phones emit 3.3 to 1,000 times more radio frequency than smart meters and said the term "smart meters" are not mentioned in literature about the radio frequency being carcinogenic.
Several residents also complained that there is no opt out program and they were forced to accept the meters against their will.
Sitkauskas said an opt out program is being developed. When questioned by Trustee Mike Martin over the cost of an opt out program, Sitkauskas said the cost would be determined by the Public Service Commission.
But, he said, the opt out cost in California was $75 to pull out the meter plus an additional $15 each time a meter was read once a month. That means a California resident who wants to opt out of the program is paying an additional $255 the first year and $180 each additional year.
When asked if the DTE's savings from the new meters would be passed on to customers, Sitkauskas replied that savings would be found inside the company and that would "essentially effect a lower cost for the company and customer", which drew scoffs and jeers from the audience.
The Board of Trustees will hear a presentation from a group of residents opposed to the meters at the next meeting.