Posted on
Mon, Jun 11, 2012 : 5:58 a.m.
Ypsilanti-Willow Run merger: What does each district bring to the table?
By Danielle Arndt
At this juncture, many questions remain about how and when the Ypsilanti and Willow Run school districts could be combined and which buildings could be used. The joint school task force will begin exploring these issues and a potential timeline for the merger, school officials said.
AnnArbor.com recently requested an array of information from Ypsilanti and Willow Run, comparing and contrasting the makeup and financial situations of both districts. Here's a look at how they compare:
Background
Willow Run Community Schools began operating on a deficit in 2005-06. As of the current year's second financial quarter, its existing deficit was about $1.7 million.
School officials said they have cut more than $9 million in expenses from their approximately $21.2 million operating budget since 2005-06 — all the while juggling a steady decline in revenue.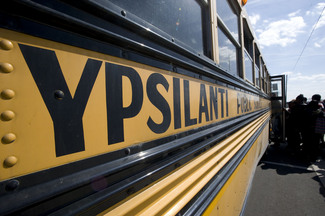 Mark Bialek | For AnnArbor.com
In 2005-06, Willow Run received a foundation allowance of $7,449 per child. Today, it receives $7,309, or $140 less per child.
That is the lowest the district's foundation allowance has been since 2003-04, when Willow Run was given $7,200 per child. Its funding high was in 2008-09 at $7,840 per child, according to the Senate Fiscal Agency.
To cut costs, Willow Run has privatized its food service management, as well as its business manager, school officials said. It also contracted with the Washtenaw Intermediate School District for busing as part of the transportation consortium with Ypsilanti and Ann Arbor Public Schools.
Additionally, Ypsilanti and Willow Run share a special education director, a Junior Reserve Officers' Training Corps (JROTC) program and vocational training course offerings through the Regional Career Technical Center (RCTC). Lincoln Consolidated School District also is a part of the RCTC.
Ypsilanti Public Schools began operating with a deficit in June 2009, school officials said.
They added Ypsilanti has cut about $5.5 million from its nearly $49.7 million operating budget since 2009. Ypsilanti's accumulated deficit as of May is about $9.9 million.
Ypsilanti currently receives $7,513 per student, just $86 less than it received in 2005-06. Its high also was in 2008-09, when it had a foundation allowance of $7,983.
Students and student achievement
The ethnic breakdown of Ypsilanti and Willow Run's student bodies are nearly identical. African Americans constitute about two-thirds of the population at both districts.
Caucasians are the second-highest ethnic group at about 28 percent. About 5 percent of students at both Ypsilanti and Willow Run are Hispanic or Latino.
Willow Run has 960 fewer students enrolled today than it had in 2005-06, according to data collected by the Center for Educational Performance and Information. Its headcount in fall 2005 was 2,632 students. In 2011, it tallied 1,672 students.
During the same timeframe, the total number of students enrolled at Ypsilanti decreased by 480. As of fall 2011, YPS had 3,654 students, down from 4,134 in 2005-06 and from 3,860 in 2009-10, data shows.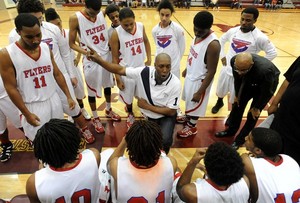 Angela J. Cesere | AnnArbor.com
Both districts participate in the
W-A-Y program
,
Early College Alliance
and the
Washtenaw International High School
to provide alternative educational opportunities for secondary students.
Ypsilanti Public Schools offered 23 varsity sports and had 609 students participate in varsity athletics in 2011-12. By comparison, Willow Run offered nine varsity sports and had 141 participants.
Ypsilanti had an additional 189 students enroll in high school music programs in 2011-12. There were 79 high school choir students and 110 band students.
Willow Run had about 30 high schoolers in band this year and about an additional 100 students in choir programs.
Willow Run high schoolers are required to adhere to a dress code. They must wear navy, black or khaki colored pants, skirts or shorts and solid-colored shirts with collars. Denim is not permitted.
In measures of student achievement, both districts ranked far below state and countywide averages in 2011 for proficiency on standardized tests.
According to a report in Bridge Magazine last month, 3 percent and 4 percent of Willow Run and Ypsilanti students, respectively, were considered "college ready" based on their scores on the ACT exam. The statewide college readiness average was 17 percent.
Additionally, 39 percent of Michigan students had proficient scores on the Michigan Merit Exam (MME) last year, while 13 percent and 17 percent of Willow Run and Ypsilanti students, respectively, met the standards, according to Bridge Magazine's database.
CEPI data shows that in 2011, Willow Run's graduation rate was 46.04 percent, with a dropout rate of 20.14 percent. Ypsilanti's dropout rate was 15.43 percent, with a graduation rate of 57.45 percent. The statewide graduation and dropout averages were 74.33 percent and 11.13 percent, respectively.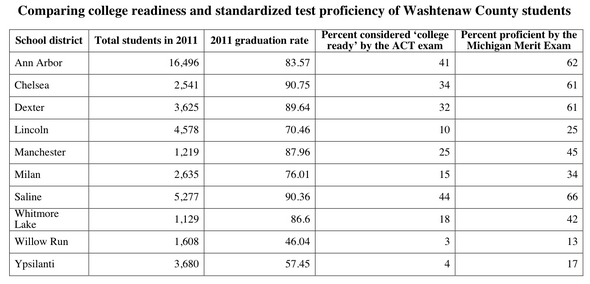 Source: Bridge Magazine and the Center for Educational Performance and Information
On the Michigan Educational Assessment Program exam, just 4.1 percent of Willow Run high schoolers were proficient in social studies in 2011, compared with 19.7 percent of freshmen in 2010. Also last year, 2 percent of Willow Run eighth-graders were proficient in science, while 8.2 percent of Ypsilanti's students met the standards. The remaining Washtenaw County districts all were in double-digits in science.
Math and reading scores for Ypsilanti and Willow Run, as well as the other members of the WISD, can be found here.
Staffing
During the past two years of budget cuts, Ypsilanti reduced its total teaching staff by 37 FTEs or full-time equivalents.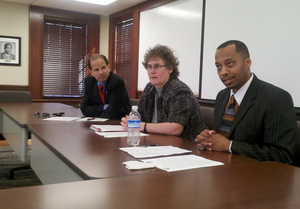 Danielle Arndt I AnnArbor.com
After axing 4.5 positions
mid-year
, Ypsilanti now employs about 274 FTEs district-wide. This includes social workers and counselors, officials said. In 2009-10, YPS had 311 FTEs.
Of the 37 fewer FTEs, 14 were classroom teachers.
YPS employs five fewer principals and central administrators today than it did two years ago, 20 compared with 25.
The average teacher at YPS makes $61,058. The average administrator salary is $94,594. Ypsilanti Superintendent Dedrick Martin is paid $140,000.
Ypsilanti has proposed 97 layoffs and position eliminations for 2012-13. Of those, 51 are para-professionals who already have received pink slips. The remaining 46 could be general or special education teachers. Final layoff numbers will be discussed at today's Board of Education meeting.
The number of Willow Run teachers, counselors and social workers has remained virtually the same in the past two years, from 115 in 2009-10 to 113 this year. During a news conference in March to talk about the potential merger with Ypsilanti, Superintendent Laura Lisiscki said Willow Run already has a bare-bones classroom staff.
The district has decreased its administrative staff, including both principals and central administrators, from 11 to nine since 2009-10.
The average teacher makes $56,361 at Willow Run Community Schools, whereas the average administrator makes $67,148. Lisiscki's salary is $120,000.
Property
Ypsilanti Public Schools has twice as many K-12 buildings in operation as Willow Run. It also has 54 percent more students.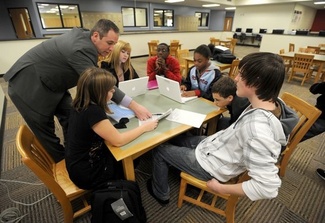 Angela Cesere | AnnArbor.com
YPS has four elementary schools, one middle school, two high schools and an RCTC automotive building.
The district owns 1.064 million square feet of property, including the above eight buildings, an administrative building, bus garage, concession stand and a maintenance building. YPS also has three former schools that were closed and now are used to house countywide programs.
Ypsilanti, unlike Willow Run, does not have any K-12 buildings not in use. It does, however, have three properties it may be interested in selling: the bus garage, a property on River Street and one on LeForge Road.
Willow Run has three former schools sitting empty: Thurston Early Childhood Development Center, Kettering Elementary and Kaiser Elementary. These schools were closed around 2009.
Willow Run reconfigured its district to use just four buildings: the Primary Learning Center for children in pre-school through first grade, the Elementary Learning Center for second through fourth grade, the Intermediate Learning Center for fifth through eighth grade and the high school. The district owns 620,309 square feet of property.
Staff reporter Danielle Arndt covers K-12 education for AnnArbor.com. Follow her on Twitter @DanielleArndt or email her at daniellearndt@annarbor.com.