Posted on
Wed, May 22, 2013 : 2:32 p.m.
ACO Home, Garden & Hardware announces plans to close Ypsilanti Township location
By Katrease Stafford
ACO Home, Garden & Hardware will be closing 14 under-performing stores around the state, including its Ypsilanti Township location, WXYZ reported.
The closures were announced Wednesday afternoon and include locations in Canton and Detroit. The closures are part of an effort to restructure and strengthen the company's financial position.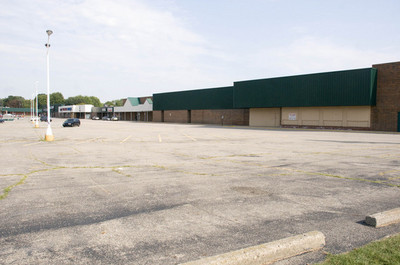 AnnArbor.com file photo
ACO President and CEO Dick Snyder said in a news release that the closures of the stores will ensure the company's long-term growth and sustainability. Each location will have a total inventory blowout sale, beginning Thursday, May 23. Closure dates have yet to be announced.
The Ypsilanti location is at 1036 Emerick St., within the troubled 235,000-square-foot Gault Village Shopping Plaza along Grove Road near Interstate 94. The plaza has been plagued with vacancy and legal issues throughout the years.
The former Kmart within the plaza was partially demolished, after being abandoned for more than 22 years. In April, the township said the owner, Michael McGlothin, was being held in contempt of court for the demolition delay.
A judge declared the Value Foods store within the complex a public nuisance and ordered it closed in 2011.
The plaza is owned by Sylvan Township-based Union Lake Associates. The closure of ACO will impact the already struggling plaza.
Mike Radzik, director of the township's office of community standards, previously told AnnArbor.com Gault Village has struggled since freeway exits at nearby I-94 were eliminated around 30 years ago. Radzik also said the plaza has been an eyesore for nearby resident.
"It went from being a regional draw to a strictly local draw, so businesses that couldn't draw under those circumstances, by necessity, had to change," he said.
Radzik said residents there liked the convenience of the ACO Hardware store and other stores.
According to ACO's website, the first store was opened in 1946 in Dearborn. The business grew to 66 locations in the state, employing more than 1,200 Michigan residents.
Two other ACO locations in Washtenaw County are slated to remain open. There's an ACO location at 423 E. Michigan Avenue in Saline and at 1103 S. Main Street in Chelsea.
Katrease Stafford covers Ypsilanti for AnnArbor.com.Reach her at katreasestafford@annarbor.com or 734-623-2548 and follow her on twitter.