Posted on
Mon, Dec 31, 2012 : 5:57 a.m.
Former Ypsilanti council member Mike Bodary discusses Water Street, financial future of city
By Katrease Stafford
Ypsilanti resident and recent former City Council member Mike Bodary announced in May he would not seek re-election in November after four years of representing the city's second ward.
Bodary recently sat down with AnnArbor.com to reflect on his time during council and share his thoughts on what he believes the city must do to move forward and remain solvent.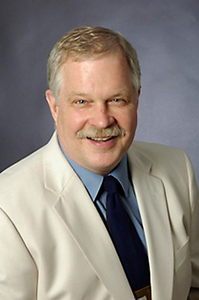 File photo
AnnArbor.com: What was important to you as a council member and do those things mean the same thing to you as you transition back into being a regular resident?
Bodary: The things that were important to me then are still important to me now. I've lived most of my life in Ypsilanti. I want to see the city continue to develop and hopefully find new ways to grow and find that bench we need to become more thriving with growth and people moving in.
I want to continue to see the city's infrastructure improve and as I became a council person, I realized that this is not just a one issue job. There are tons of things that are happening all the time. There are many things that go on and you have to look at the whole picture, as well as the big things such as police and fire and Water Street debt. You do a lot of different things and I had no idea how complicated the job was when I ran for office.
AnnArbor.com: Speaking of Water Street, I'm sure that was a large issue that faced you. Ypsilanti must pay $30 million on its Water Street bond debt and continue to make payments through 2031. What do you think the city must do to regain financial footing in relation to this debt?
Bodary: That's going to be the challenge for the new council. That was our challenge for past council. The recurring costs that happen with the city to drain off those revenues that they received, three quarters of that is police and fire.
So that doesn't leave a lot of operation costs to be reserved by that and that certainly was not enough to cover the Water Street payments. Without dipping into that reserve we have put aside, that fund balance is being drained down now.
Ralph Lange, the new city manager, is doing a very good job of looking at that overall budget to try to find these line items in there that are really unnecessary. He's trying to trim down the budget expenditures and balance that drain from Water Street.
He's going to have a difficult time because I don't believe there's a lot of fat in there or padded accounts that need to be trimmed down to what they actually need. I think he can do a lot and I do believe Susan Moeller and Daniel Vogt, both are representatives from my ward, they are doing what they can to help with that. I think Susan's experience with finance will help with that because she'll be able to look at those fund accounts.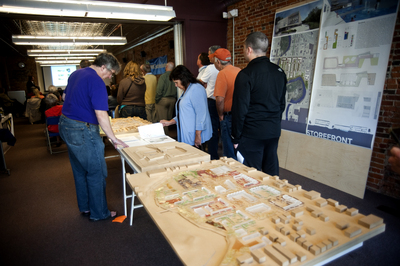 Joseph Tobianski | AnnArbor.com
I don't think you can do it any longer by just cutting expenses. I think the development has to happen. I'm awfully afraid that because of the structure of the debt, unless those bond payments can be put off and extended out farther, then the city is going to drain that fund balance down to where it'll be gone and it will no longer cover those debts.
You can trim a lot of little things but I don't think you can dig out $1.4 million in additional funds to cover that. So what do we do? That's a good question. If we sold everything today, because of the way the tax increment financing is structured, we would not be able to get the revenue back in time to keep us from falling behind. We would probably run out of money quicker than we would bring it in. We may hit the wall in maybe three or four years, where our fund balance is gone and we're in the red.
AnnArbor.com: As the Water Street payments fast approach, what sort of effect do you see this having on the way the city is operated? Do you think the city will have to continue to make tough choices and possibly merge departments and have city employees do more than one job?
Bodary: I absolutely do. That's the only thing that the mayor and council really have control over. You can do all of the cutting at City Hall that you think you can do and you can limit expenditures, but you get to point where you actually have to start looking at personnel.
AnnArbor.com: Will the city continue to look at the fire and police departments as a possibility for a merger? What about looking at combining departments with a neighboring municipality like Ypsilanti Township?
Fire and police together amount to three quarters of the revenue we're producing. We have to find ways to make those more efficient. A merger or the combination of two departments would be a way of cutting a lot of the expenses out.
That needs to be thoroughly investigated to find out if it will work in Ypsilanti. We've talked about it and we've looked at a lot of preliminary figures but they haven't gone into that in depth study yet. The possibility of merging with the township, whether fire services merged together or police services merged together, that needs to be thoroughly investigated and I think that maybe fire would be the best one to begin with.
Because right now we are at a good point with the city to be able to make this type of a move. Our fire chief is ready to retire, we have a captain that is ready to retire, so we have a low level of management on the near horizon. If we were to make a move of merging the two fire departments, now is the perfect time to do it — while you don't have to lay anyone off, while you have the open spaces and while their management can take over managing our personnel, too.
In other words you don't have a public safety officer, you still have a dedicated fire department. So I'm not saying either way is going to be the best way or the most efficient, but I think both need to be looked at seriously by council and the city manager.
AnnArbor.com: As a council person, what did you want to see happen on Water Street and do those thoughts differ compared to what you want to see as a resident?
Bodary: They're very similar. What we need is development. Vacant land is not going to pay anything, especially land we own. So we have to start looking for development …I was very upset to find out that CBRE (a commercial real estate services firm) had their contract allowed to lapse over a year ago and it wasn't brought to attention to council.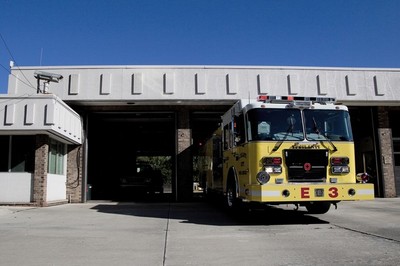 File photo
During that time, they really didn't work to try and find any development. I hold the management of the city responsible for not bringing that to our attention and getting them back on the job of trying to move that property.
When we found out about that we had to consider whether we were going to stick with those folks or find another realtor developer to move that property. I was in the opinion at the time that we should let CBRE go even though we had invested some money in them and we would not get that back if we fired them.
I was voted down and the rest of the council felt that we should stick with them and not lose the $50,000 we had invested with them. I felt like it was time to make a change. Now I know the CBRE has been part of the project that brought in the Family Dollar store as a possible development, which wasn't the type of development I was hoping for.
My idea of Water Street was to get a condominium development, something with student housing or adult family housing where you would have that at the center and surround it with small independent businesses.
The recreation center probably would have attracted some of that. We've been working with the county to get the recreation center going and I think that could spur some development down there. Even though it won't produce any taxes, it would at least begin to make the rest of the property more valuable.
We need more of the businesses that are starting to attract more people to Ypsilanti. Red Rock Barbecue has done a great job in attracting people from outside of the city to come down and have dinner.
AnnArbor.com: You mentioned the proposed $12 million recreation center, and one portion that some people have criticized about it is that it won't generate any taxes for the city.
Bodary: We were all concerned about losing that portion of land to a non-taxable entity. We were hoping that use of the land though would bring in things that do pay. I was willing to give the county a fairly reasonable footprint, a small portion of the land to be developed.
AnnArbor.com: As of right now in terms of prospects, the city has Family Dollar and the recreation center. Some say these are two different spectrums of things you could see. Do you think the Family Dollar doesn't fit into what the vision was for Water Street?
Bodary: It wasn't what I wanted in a nutshell…. It's not the kind of business that spurs those things that attracts others. It may help, it may provide some tax relief and certainly would be an initial payment for the land. Maybe it's the fact that CBRE is not getting what we want and not getting any bites on the type of development we want to see.
Family Dollar was not really an ideal first step. Burger King wasn't an ideal first step either. At this point its only one small secton of the 38 acres.
AnnArbor.com: One thing I've had is residents come up to me and ask is why the city isn't out there trying to recruit these businesses. Do you think the city or the CBRE needs to be more aggressive?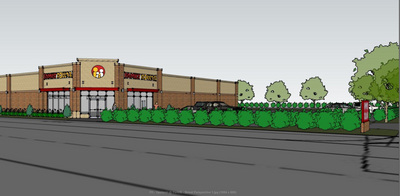 Courtesy City of Ypsilanti
Bodary: I don't think the residents that say things like that… realize the amount of work that is on the table of council trying to run the city. That's why we have a Realtor. They need to do their job and find people for us and if not we need to find someone that wants to do that.
AnnArbor.com: In April, you submitted a guest column to us in which you mentioned if the income tax and Water Street debt millage passed, it would have given Ypsilanti a bit of breathing space to get out of the hands of a financial manager. Do you think that ship has sailed in terms of the city trying to get some sort of income tax or millage? Do you think the city now need to look for other revenue sources?
Bodary: We felt that that was an option that the citizens needed to decide. That was one way of getting that much revenue to be able to help the city forestall any sort of emergency manager. I don't know if it would have been enough in the long run to eliminate it, but it certainly could have covered some of the major things that were going to be happening.
Do they want to pay more to stay out of trouble or are they willing to roll the dice and just see what happens and see if somewhere down the road it'll fix itself? They told us overwhelming no and voted it down. It was a huge campaign against these taxes and I respect their opinions.
The alternative is we're going to have to try to find every dollar we can find and look for every efficiency and it probably won't be enough, but I don't want to say that for sure.
Everyone is working really hard to try to make it enough but I think in the long run this debt, in combination with the ongoing need to provide public services, all of those things need to be figured in.
AnnArbor.com: Do you foresee any sort of state-appointed manager in Ypsilanti's future?
Bodary: I hope not. I can't tell you. I wish had a crystal ball. They're going to do what they can to try and balance it, but the amount of money they have to come up with is more than just saving paper clips and cutting down paper copies.
It's a lot of money. I don't want to spell out doom and gloom, but I'm not real optimistic.
Ypsilanti is one of a couple hundred cities that are going to be facing this. We are not alone. People that have looked at our debt ratio in what we have in terms of expenses and revenues, say we're probably about 25th in line in terms of how serious it is. There are 24 communities that are worse off than us. We're going to need to be a partner with the state.
AnnArbor.com: With the possible development of the $4 million DTE solar array project and several new businesses opening in the past year, not all is bad in Ypsilanti.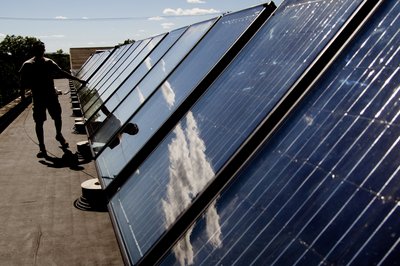 Bodary: Absolutely, there are still good things that happen. Downtown is reviving. I go down there and eat and patronize those shops as much as I can. Ypsilanti residents need to support that.
AnnArbor.com: This year is almost over and 2013 is nearly here. What are some things you would like to see council put down on paper and tackle?
Bodary: Keep working on the Water Street development. Keep the fire burning under the CBRE until you decide whether you want to stick with them or not in the future. Keep talking with the township and our neighbors about efficiencies.
We need to keep the city vehicles in decent shape because we've been using the motor pool funds to supplement other expenses that we have. All the money we used to stack away to buy new vehicles, we had to move into other places to make ends meet.
AnnArbor.com: Looking back, reflect overall on your time as a council member. Were you able to accomplish everything you wanted to?
Bodary: Not everything. One of the bigger disappointments is going to be the fact that Water Street wasn't more developed. But there were lots of things we did accomplish. We got some road projects done and we got some partnerships done with Eastern Michigan University. It's just a great partnership we have with our biggest land owner. We thrive partially because we are a college town.
We are continuing to trim excess costs and expenses. We are communicating better with the neighboring governments than we ever have.I think those are big pluses. I've enjoyed meeting the people and learning what goes on. It's been a wonderful time in my life.
Katrease Stafford covers Ypsilanti for AnnArbor.com.Reach her at katreasestafford@annarbor.com or 734-623-2548 and follow her on twitter.