Posted on
Wed, Oct 31, 2012 : 1:55 p.m.
City Council votes to remove Ypsilanti housing commissioner, appoints 2 new members
By Katrease Stafford
The Ypsilanti Housing Commission will undergo more leadership changes after a Tuesday City Council vote to immediately remove a sitting commissioner and approve two new appointments.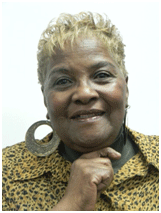 Courtesy Ypsilanti Housing Commission
Commissioner Bernice Ethington will be removed from the board after being appointed in Oct. 2010. The decision comes almost two months after council voted to remove former YHC board president Ma'Cheryl Jones.
The City Council voted 6-0 in favor of the changes. Mayor Pro Tem Lois Richardson was not present for the vote.
After the changes, the board has four commissioners.
The original resolution on the Tuesday agenda was to approve the new appointments of Tabitha Boone and Ariel Moore. However, Council Member Pete Murdock moved to table the appointments because he thought Ethington should first be removed before any new appointments were made.
Commissioners are nominated and removed by the mayor and approved by council.
"There was discussion we had this afternoon that you were going to remove people from the board," Murdock said to Mayor Paul Schreiber. "You chose not do that so that's why we're where we're at."
Schreiber didn't agree at the time and said a recovery agreement for the commission required that a full board be in place by Nov. 1. A full board would consist of five commissioners. The council approved the plan earlier this month that the U.S. Department of Housing and Urban Development says will revive the troubled commission.
Earlier this year HUD said the Ypsilanti Housing Commission's Section 8 Voucher Program was facing a $228,407 shortfall due to mismanagement and improper financial reporting practices. HUD warned Ypsilanti might lose its entire public housing program.
In September, council members implored Schreiber to remove the remaining members, including Ethington, E. Renee Smith and Deborah Strong, but Schreiber said a quorum of at least three members must be appointed in order for business to be conducted.
Tuesday, Schreiber said he was initially hesitant to remove Ethington because in the past, there was a pattern of council not appointing commissioners.
"I don't want to remove and then we don't have a quorum," Schreiber said. "It's important we have a housing commission in place too continue the transfer of the Section 8 program and to select a new director. There's a lot of work to be done. I am not disagreeing with council's wishes.
Schreiber eventually agreed with council, on the condition that it would approve both Boone and Moore if he recommended the removal of Ethington.
Boone will serve as a resident commissioner on the board, something called for in the recovery plan. Boone grew up in public housing in Flint and served as a youth organizer for the Flint housing commission for three years.
Moore has a masters in business administration from the University of Michigan Business School and has held various financial management positions within DTE Energy, where she still works.
All of the commissioner positions are unpaid.
Katrease Stafford covers Ypsilanti for AnnArbor.com.Reach her at katreasestafford@annarbor.com or 734-623-2548 and follow her on twitter.