Posted on
Wed, Oct 31, 2012 : 5:59 a.m.
Council members: Ypsilanti, Ypsilanti Township fire department merger should be considered
By Katrease Stafford
Some Ypsilanti City Council members believe that other options should be weighed instead of a plan that would possibly consolidate the police and fire departments into a single department of public safety.
Council Member Mike Bodary said he and others within the city have had conversations with Ypsilanti Township Supervisor Brenda Stumbo regarding the possibility of combining the two fire departments.
Jeffrey Smith | AnnArbor.com
"I had a discussion with Township Supervisor Brenda Stumbo and I know some of you have too about the possibility of combining or merging fire departments," Bodary said to the other council members during a meeting Tuesday night.
"I think this is something that may not be complete and it may not be as much savings as we would hope for, but as long as the future council is looking at some restructuring, I think that's something that can be considered also."
Bodary said he believes the combination could be worked out "without a lot of problems."
"We've investigated a police authority before, but I'm not sure it could ever fly," he said. "But fire is something that might work a lot better."
City Manager Ralph Lange said the city is looking at all of the options right now. Lange said if the majority of council were to agree that a different option were a better a choice than merging police and fire, it would "definitely change" the view of the city.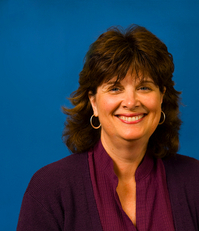 "The concept of merging organizations and doing collaboratives is highly regarded," Lange said. "Internal public safety or external mergers are highly sought."
Fire Chief Jon Ichesco has long pushed for the creation of an authority with neighboring townships. Ichesco previously told AnnArbor.com he thought a regional authority was the most advantageous direction to take the department.
Incoming Council Member Susan Moeller, who will be replacing Bodary in November, said she's received about two dozen emails from residents within her ward who are against the move to combine police and fire departments.
The proposal would cross-train police officers and firefighters to do both jobs.
"They didn't understand why people who become firefighers would want to be police officers and vice versa," Moeller said. "They didn't understand why the city would want to force employees who spent years preparing to be in one profession to do a totally different job. The example was given that you wouldn't want your dentist operating on your back even though the dentist might receive some training."
Moeller said she was glad to find out that the proposal has yet to be officially implemented because it will allow for more time to discuss the matter.
Moeller also is an Eastern Michigan University professor and she serves as the EMU faculty union president. Moeller said some individuals at EMU have expressed concern as well. The Ypsilanti fire department provides services for the university. Moeller said citizens have expressed they would like to have input in the process.
"I would hate for Ypsilanti to make this move without understanding all of the implications," Moeller said. "The citizens were also concerned that the move wouldn't cut costs ... There are other issues that need to be addressed."
Ypsilanti resident Marla Gousseff shared her concerns during Tuesday's meeting about the Fire Department shift levels recently decreasing from five to four.
I personally was concerned about public safety and the loss ,the catasptropic loss to the individuals and the potential for not being able to really deal with a house on fire,"Gousseff said. "The burden of the loss of revenue should be shared by the general population... I would far rather have my garbage collected every other week instead of the property loss that a fire would do."
Katrease Stafford covers Ypsilanti for AnnArbor.com.Reach her at katreasestafford@annarbor.com or 734-623-2548 and follow her on twitter.