Posted on
Tue, May 7, 2013 : 2:59 p.m.
Ypsilanti abduction: 'We're just happy she's alive'
By Kyle Feldscher
Investigators are still searching for two men as details continue to emerge around the abduction of a 25-year-old woman outside an apartment complex Monday.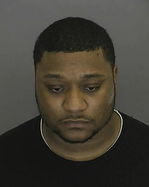 Courtesy of YPD
Ypsilanti police Lt. Deric Gress said Tuesday morning that police have spoken with 27-year-old Jeremy Abston on the phone and are in contact with his family. Abston, along with another man, is wanted for questioning in the abduction of Farrah Cook.
The 25-year-old woman is safe after escaping from her abductors Monday afternoon.
"We're in conversation with his family because they're trying to help us out," Gress said. "They've been pretty cooperative with us."
Abston and an unidentified man are both sought by police for questioning in connection with Cook's abduction. Ypsilanti police were notified at 5:45 a.m. Monday of a woman being forced into a black or dark blue Pontiac Bonneville in the 500 block of South Hamilton Street.
More details from police emerged Tuesday, including information about where Cook was taken after she was abducted, information about Abston and Cook's relationship and history of domestic violence and the continued search for the suspects.
The abduction
Dominique Graham, Cook's brother, told AnnArbor.com there is surveillance camera footage of two men watching Cook get ready for work through her apartment window.
When Cook went to her car to go to work, she was grabbed by one of the men and pulled to the Bonneville, said Sam Cook, her father. The other man grabbed her and pulled her the rest of the way in the car, which then drove off.
Farrah's apartment complex, Hamilton Crossing, is relatively open and the block of buildings where Farrah lives surrounds a courtyard. The clear sightlines to the parking lot made it easy for multiple people to see the abduction in progress.
Graham said about 10 people witnessed the incident after they heard Farrah screaming. He described the incident to AnnArbor.com after viewing security footage.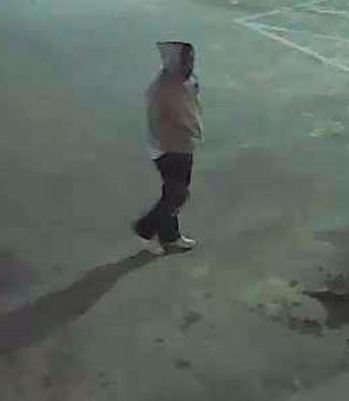 Courtesy of YPD
"They were looking through the windows and were watching her get ready," he said.
He added, "You can see her unlocking her car and that's when the first suspect grabbed her and she was screaming and yelling."
Looking for Farrah
The Bonneville drove away with Farrah, Abston and an unidentified man inside and neighbors called police. Investigators spoke with some of Farrah's family members, who live in an apartment next door, and spoke with officials from her work.
Police confirmed she wasn't in her apartment and she wasn't at work. A few hours later, police would release her and Abston's name publicly to start generating tips.
In the meantime, the family and investigators reviewed surveillance camera footage of the incident.
The family and police identified one of the suspected abductors as Abston. He is Farrah's ex-boyfriend and the couple has three children together, twin 4-year-old girls and a 3-year-old boy.
Detective Sgt. Thomas Eberts said Farrah and Abston dated for four years before breaking up. At this point, it seems as if the abduction is related to Abston's unhappiness with the breakup.
"They've had a long tumultuous relationship," Eberts said, adding that there is a history of domestic violence in the relationship. "He was upset with the breakup and for some reason he decided to do this."
An opportunistic escape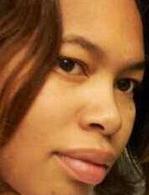 Early Monday afternoon, the Washtenaw County Sheriff's Office was called to The Villas, an apartment complex off of Golfside Road in Ypsilanti Township. Sgt. Geoffrey Fox said Farrah escaped her abductors and talked to a neighbor, who brought her to the apartment complex's main office.
Eberts said the abductors took Farrah from the Hamilton Crossings complex to The Villas. He couldn't release the exact details of her escape but it appears Farrah made the most of a slight opportunity.
"I can't go deep into that," Eberts said. "There was a commotion between the suspect and occupants in the apartment and she had an opportunity to get out, and she took advantage of the opportunity."
Officials at The Villas called police and Farrah was eventually brought to the Ypsilanti Police Department, where she was interviewed about the incident. She was treated at a hospital for a sprained ankle and was back home Monday evening, family members said.
Farrah was assaulted during the abduction and injured her ankle, but otherwise escaped major injury, Eberts said.
Speaking outside the Ypsilanti Police Department Monday afternoon, Sam Cook said "it was just a burden lifted" when the news came to them that his daughter escaped and was safe.
"We're just happy she's alive," he said.
Family members and neighbors declined to comment further on the incident at Hamilton Crossing Monday evening.
An ongoing search
As of Tuesday morning, police did not have much information about Abston's whereabouts.
Gress said Abston has connections to Detroit and it's believed he's still in southeast Michigan. Police have not yet ID'd who the man was that initially pulled Farrah toward the Bonneville.
Abston is described as 5-feet-11 inches tall, between 240 and 250 pounds. He was last seen wearing a gray hooded sweatshirt, a white undershirt, dark pants and white shoes. Police said Monday he should be considered possibly armed and dangerous.
The unidentified man believed to be involved in the abduction was last seen wearing a red and white checked shirt.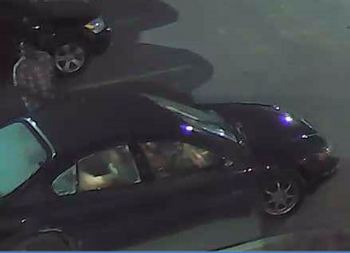 Just after noon on Monday, police released Abston's mugshot from a previous arrest. Eberts said he's not aware of Abston's criminal history but court records show he has a previous case in Wayne County. About 4:30 p.m., Ypsilanti police released still shot images of the suspects from security cameras at Hamilton Crossing.
Police initially said an unknown woman was believed to be an accomplice in the abduction. Eberts said Tuesday that Abston and the unidentified man are the only people wanted by police.
"It looks to us that it was just the two males," Eberts said.
Gress said police searched "three or four" different locations for Abston since the investigation began. There was a police search in the area near The Villas Monday afternoon. The Washtenaw County Sheriff's Office assisted in the search, Fox said.
"He knows we're looking for him," Gress said.
Anyone with information on the whereabouts of Abston or the two suspected accomplices are encouraged to call the Ypsilanti police Detective Sgt. Thomas Eberts at 734-482-9878 or Crime Stoppers at 1-800-SPEAK UP (773-2587).
Kyle Feldscher covers cops and courts for AnnArbor.com. He can be reached at kylefeldscher@annarbor.com or you can follow him on Twitter.