Posted on
Tue, Jul 17, 2012 : 2:41 p.m.
Downtown Ypsilanti business applies for redevelopment liquor license at Mix Marketplace space
By Katrease Stafford
A public hearing will be held today at the Ypsilanti City Council meeting to decide whether or not to grant a redevelopment liquor license to the downtown business Mix on Michigan Avenue Corporation.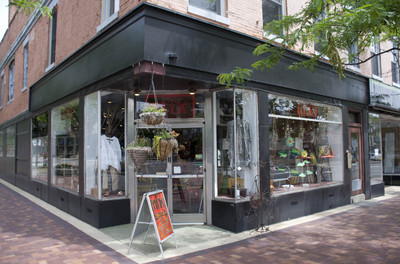 Tom Perkins | For AnnArbor.com
Ed and Bonnie Penet and Leslie and Markol Leland are co-owners of downtown Ypsilanti's Mix, located at 128 and 130 W. Michigan Ave. They jointly applied for the liquor license to be at 200 W. Michigan Ave., which is where their other business, the Mix Marketplace, is located.
Maurer Management owns the Michigan Avenue properties.
Ed Penet said the Mix Marketplace is a retail venue designed to house not only the newly opened Bona Sera Cafe but two or possibly three other businesses — including a cocktail lounge and entertainment venue.
Penet said he is in the process of recruiting businesses to come in and develop the space.
"We're ready to roll," Penet said. "What's really exciting is with the license, that space would contain not (just) one business but we're going to have maybe four and that's going to be great for the community."
The Ypsilanti Downtown Development Authority's Board of Directors has formally recommended that council approve the request pending all other requirements for approval are met.
YDDA Director Tim Colbeck said a redevelopment license differs from a regular license in a few ways— with the main difference being cost and the fact that the license requires individuals to invest in the building.
"They're less expensive," Colbeck said. "A liquor license value is based on whatever the market will bear. In Washtenaw County it's $35,000 on average. Several years ago they were going for $75,000. These are for sale for $20,000."
The license requires an investment of at least $75,000 in rehabilitating the property. The Michigan Legislature approved the license in 2006, and according to the state's Liquor Control Commission, roughly 60 cities and townships statewide have since approved it for local businesses.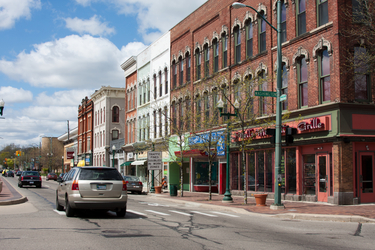 Steve Pepple | AnnArbor.om
Another key difference Colbeck said is that if a business closes or moves to a new location, unlike a traditional license, a redevelopment license does not transfer to a new location but instead is tied to the building.
The YDDA designated two districts, called city redevelopment areas, in 2008 in which the licenses can be purchased. The first runs through downtown Ypsilanti on Michigan Avenue and Water Street and the second district runs from West Cross Street from the water tower east to the train tracks in Depot Town.
Colbeck said if Mix is approved, the city will have 26 licenses left to give. One license has already been granted by the state to Red Rock Downtown Barbecue.
Redevelopment licenses were created by the state to help businesses obtain licenses more easily in hopes of increasing economic growth within cities' development districts.
Colbeck said if Mix obtains the license, they will contribute and create new employment opportunities.
"It's going to create jobs and that's what we want to leverage," Colbeck said. "I really think that's what we're getting."
Mayor Paul Schreiber said he was just in Bona Sera last week and believes that the addition of new businesses because of the liquor license will add to the city's viability.
"A wine bar would be a great complement to the great food they serve there," Schreiber said.
Colbeck said by having more establishments in the Ypsilanti area, a more lively downtown will be created.
"Liquor licenses are highly competitive and this is making someone more able to gain access to one," he said. "We fully expect that they're going to be successful."
If approved by the city council, the application will then go to the state for final review. Officials said the state process can take up to six months to complete.
Katrease Stafford covers the city of Ypsilanti for AnnArbor.com. Reach her at 734-623-2548 or KatreaseStafford@annarbor.com. You can also follow her on Twitter.