Posted on
Mon, Apr 22, 2013 : 5:03 p.m.
Eastern Michigan University regents authorize 5-year contracts with 3 new charter schools
By Danielle Arndt
Editor's note: This story has been corrected to show Global Tech Academy is opening in the fall of 2014.
The Eastern Michigan University Board of Regents recently voted to enter a five-year contract with new Ypsilanti-based charter school Global Tech Academy.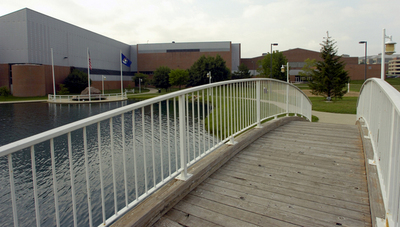 AnnArbor.com file photo
The charter will open in the Willow Run School District — soon to be part of the
Ypsilanti Community Schools
district — in the fall of 2014. The YCS district is launching at the start of the 2013-14 academic year, after residents voted to merge Ypsilanti and Willow Run in the Nov. 6, 2012, election.
Global Tech Academy is the second charter that EMU has authorized in Washtenaw County. It will be at 1715 Forest St. and will offer grades K-5 to about 250 students.
The Board of Regents authorized two more charters last week with schools opening in the Detroit Public Schools district this fall. All three contracts will expire on June 20, 2018.
These are the first charter schools the university has authorized since 1999, four years after it began opening charter schools.
"My office, in conjunction with the executive leadership team and the Board of Regents, completed an extensive review process before selecting these schools," Malverne Winborne, director of the Charter Schools Office at Eastern, said in a news release.
Global Tech Academy and the two Detroit schools, the Detroit Public Safety Academy and the Boggs Education Center, were selected from 21 initial applicants that appealed to EMU for charters.
"We have worked hard to bring on-line public school academies that would introduce innovation to K-12 education, with a strong focus on the at-risk communities," Winborne said.
The Board of Regents first empowered the Charter Schools Office in October to negotiate with the organizations interested in opening the schools to develop the charter contracts. The three new public school academies authorized by the university last week will make 11 charter schools the EMU office now oversees in Wayne, Oakland, Washtenaw and Genesee counties.
Danielle Arndt covers K-12 education for AnnArbor.com. Follow her on Twitter @DanielleArndt or email her at daniellearndt@annarbor.com.