Posted on
Thu, Dec 13, 2012 : 2:08 p.m.
Parents of EMU student found dead in apartment share new details
By Katrease Stafford
An alarm clock repeatedly ringing in the room of the Eastern Michigan University student who was found dead in her apartment led a roommate to contact police, her parents told television station WXYZ.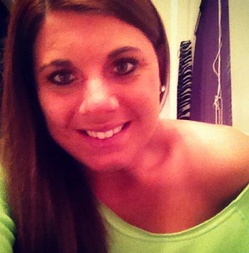 Julia Catherine Niswender, 23, was found dead in her apartment in the 1000 block of Huron River Drive about 9:30 p.m. Tuesday night, Ypsilanti police said.
Niswender's parents, Jim and Kim Turnquist, told WXYZ they tried to contact their daughter but her cell phone was dead and that's when "panic set in."
An autopsy on Niswender's body was done Wednesday and completed in the afternoon, EMU Police Chief Bob Heighes said Wednesday. However, the results of the autopsy are not yet available. Police hope to have results from the autopsy Thursday afternoon.
Meanwhile, Niswender's twin sister, Jennifer, thanked her friends and family members on Facebook Thursday for the outpouring of support. Accompanying the post is a picture of Julia, with a caption that says "Justice for Julia." Close to 300 Facebook friends shared the picture and message with others.
"No one will ever understand what I am going through right now... but words can't describe how I feel," Jennifer wrote. "Julia was my twin, other half, and best friend. No one will ever understand the bond we shared. I love her so much and just don't know how I can go on. My beautiful sister didn't deserve this. Justice will be served even if it is the last thing I do! The rest of my life I will be living for her."
The family has set up a trust fund at Monroe Bank & Trust, under the name of the Julia Niswender Benefit Fund. The Rupp Funeral Home in Monroe is handling the funeral arrangements, according to WXYZ.