Posted on
Thu, Dec 13, 2012 : 1:42 p.m.
Police: Autopsy report will point death investigation of EMU student in right direction
By John Counts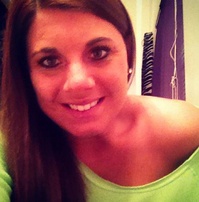 The preliminary autopsy report of the 23-year-old Eastern Michigan University student found dead in her apartment Tuesday was expected to be available to police later Thursday afternoon, Ypsilanti police said.
Lt. Deric Gress said the case is still being treated as a homicide investigation, but he could not release many more details at 1 p.m. Thursday.
"Right now, it is still being ruled as a suspicious death," he said. "We're still treating it as a homicide. It's a complicated case. I think the autopsy will point us in the right direction."
How the investigation proceeds hinges on what the preliminary autopsy reveals, police said. Gress hoped to have the results later Thursday afternoon. Once the results are in, Gress said police will be able to release more information to the public.
In an email exchange with AnnArbor.com at 12:50 p.m. Thursday, Washtenaw County Medical Examiner Dr. Jeffrey Jentzen said that there was no new information to release.
In the meantime, investigators continue to conduct interviews and sift through evidence, Gress said. A technician unit with the Ypsilanti Police Department has been through the room in the Peninsular Place room where Niswender's body was found Tuesday night. The apartment complex is located in 1000 block of Huron River Drive in Ypsilanti, off the EMU campus. Police said in a release they were treating the death as an "apparent homicide."
security forum Wednesday afternoon
expressed concern about their own safety on campus. While patrols have been increased, there are still a lot of unanswered questions in the case.
Gress said police needed to be careful with what information they release given the situation.
"We don't want to cause a panic," he added.
Check back to AnnArbor.com later for information as it's released.
John Counts covers cops and courts for AnnArbor.com. He can be reached at johncounts@annarbor.com or you can follow him on Twitter.