Posted on
Tue, Aug 6, 2013 : 10:40 p.m.
Voters pass 4 core service millages in Ypsilanti Township
By Tom Perkins
Ypsilanti Township voters have overwhelmingly approved increases in three millages and the renewal of another that officials say will preserve the township's core services.
Voters were asked to approve:
a .325 mill increase for fire service, which would raise the millage to 3.125 mills. It was approved 2,840 to 1,151, or 71.16 percent to 28.84 percent.
a .950 mill increase for police protection, which will raise the millage to 5.95 mills. It was approved 2,812 to 1,181, or 70.42 percent to 29.58 percent.
a .475 mill increase for garbage, refuse collection, recycling, composting, disposal of solid waste, energy conservation, alternative energy, water quality and environmental protection, which will increase the millage to 2.155 mills. It was approved 2,709 to 1,281 or 67.89 percent to 32.11 percent.
renewal of the roads millage, which will not increase and is set at 1.0059 mills. It was approved 2,366 to 1,605, or 59.58 percent to 40.42 percent.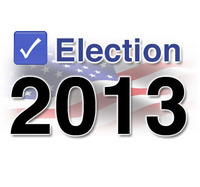 The millage increases will provide a boost of approximately $370,671 for the fire department, $1,083,502 for police protection and $541,751 for solid waste and garbage collection.
"Millages are up every four years, and we are thankful residents understood that we needed a slight increase ... and we are extremely grateful," said Supervisor Brenda Stumbo. "We are very humble and appreciative. It's hard to ask people for an increase and we appreciate it, they didn't have to approve them, but they did."
With all the millages approved, the owner of a home with a taxable value of $100,000 will pay an additional $175 annually.
The township placed the millages in front of voters because of the continued decline in property values, which meant declining revenue for the township.
Property values have dropped by 35 percent since 2007.
The 5 mills for police protection would have generated $8,823,180 in 2007, but would only generate $5,702,645 in 2013 — a difference of $3,120,535. The fire department millage would have generated $4,940,980 in 2007 but now only generates $3,193,481 — a difference of $1,747,499.
At current rates, projections have the fire fund running a deficit of around $962,000 in 2017; the police fund running a deficit of $508,000 by 2015 and increasing to $3.1 million by 2017; and the solid waste fund running a deficit of $1.5 million by 2017.
"We get to keep the police on the roads, we get keep fire departments open, we get to keep fixing roads, we get to keep picking up trash, we keep parks open, and thank you Ypsilanti Township residents. We appreciate your support," said Township Clerk Karen Lovejoy-Roe.
Township officials noted that employees have taken pay cuts, vacancies have gone unfilled, and township staff is paying more for their health insurance.
"I'm overwhelmed with appreciation for the vote," Stumbo said. "But we have a lot to do, we have to get to work, keep foot on gas pedal and keep moving forward. But it makes it easier when you have consistent dollar amounts for four years so you can plan."
Tom Perkins is a freelance reporter for AnnArbor.com. Contact the news desk at news@annarbor.com or 734-623-2572.