Posted on
Mon, Feb 4, 2013 : 1:39 p.m.
Funeral set for man killed in Ypsilanti Township shooting
By Katrease Stafford
Funeral arrangements have been set for Brandon Wesley Charles, the Ypsilanti Township man who was shot dead last Tuesday.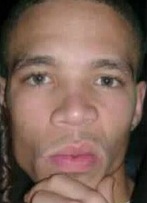 Courtesy photo
Charles, 28, was found dead in the driver's seat of a Ford sedan at 10 p.m. Tuesday in front of a home in the 600 block of Calder Avenue. He died from gunshot wounds to his torso. According to deputies, he was visiting a friend at the home.
A family hour will be held at 10:30 a.m. Friday, Feb. 8, followed by an 11 a.m. funeral at the C&H Community Home for Funerals, Lucille's Memorial Chapel.
The chapel is at 411 S. Adams St. in Ypsilanti. No public visitation is being held prior to the services, and burial will take place at the United Memorial Gardens in Plymouth.
Police are continuing to investigate the homicide and any possible link to a previous shooting in Detroit.
Before he was fatally shot Tuesday, Charles was shot in a road rage incident in Detroit on New Year's Day. He had been scheduled to testify Wednesday in a court hearing related to that case.
Read Charles' full obituary and sign an online guestbook.
Katrease Stafford covers Ypsilanti for AnnArbor.com.Reach her at katreasestafford@annarbor.com or 734-623-2548 and follow her on twitter.