Posted on
Thu, Jan 31, 2013 : 5:59 a.m.
West Willow homicide: Investigators working on leads, but no suspects identified
By Kyle Feldscher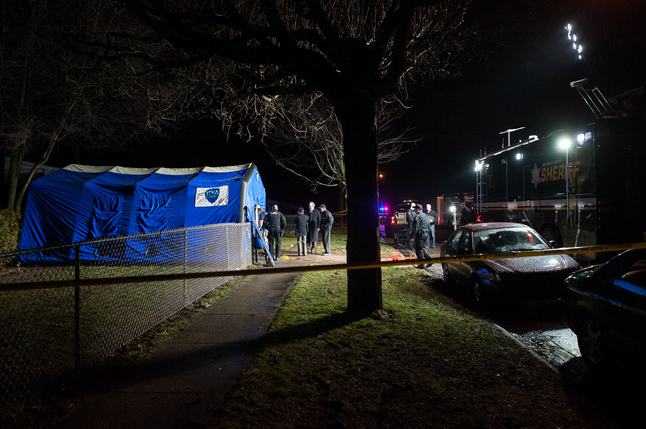 Courtney Sacco | AnnArbor.com
Calder Avenue was quiet Tuesday night before gunshots rang out, ending a man's life. A day later, investigators still were working to determine who might have pulled the trigger.
A woman who lives on Calder, in Ypsilanti Township's West Willow neighborhood, reported hearing three or four shots outside her home. It wasn't until she heard car doors opening and shutting repeatedly a few hours later that she looked outside to check what was going on.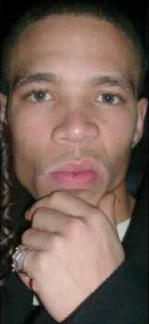 Courtesy photo
"I never did hear anything else until I heard the car doors opening and closing," said the woman, who asked to remain anonymous due to fears about her safety. "I looked out there and saw the cars and the street was closed off."
In the immediate confusion of the night, she said she thought the home was on fire. After recognizing a police investigation was going on, she said she thought, "Maybe someone got shot."
It took until morning for the woman to realize what she heard were the shots that killed 28-year-old Brandon Charles.
Charles was found dead in the driver's seat of a Ford sedan at 10 p.m. Tuesday in front of a residence in the 600 block of Calder Avenue. He died from gunshot wounds in his torso.
According to deputies, Charles was visiting a friend at the home. As of Wednesday evening, police did not know the circumstances that led to Charles being shot or who pulled the trigger. Washtenaw County Sheriff's Office deputies are actively investigating the case.
Charles' death came hours before he was set to testify in a preliminary exam in Wayne County.
According to state police, Charles and a woman — believed to be his girlfriend — were leaving MGM Grand Casino in Detroit early on Jan. 1. The car they were driving was involved in an accident with a Ford Expedition. Two men in the Expedition then followed Charles and the woman, driving in a Land Rover, down M-10 and onto Interstate 94.
At I-94 near Junction, the Expedition pulled up next to the Land Rover and shots were fired. Charles was hit once and the woman was hit nine times. Willie Lee Wimberly, a 30-year-old from Trenton, and Steven DeShawn Smith-Rush, 33 of Inkster, have been charged in the shooting. Both are free after posting bond.
Coverage of Brandon Charles' death
AnnArbor.com's coverage of the shooting in West Willow that killed Brandon Charles.
At this point, police are not sure whether the two shootings are related. Both Charles and the woman were set to testify on Wednesday in the 36th District Court. That hearing was adjourned after news of Charles' death reached Wayne County.
Neighbors have reported hearing multiple gunshots in West Willow Tuesday night. According to police, the first 911 calls reporting the shooting came about 9:45 p.m.
Sheriff's office Sgt. Geoffrey Fox said investigators were doing interviews and following leads in the case Wednesday. More information regarding the timeline before Charles' death could come Thursday.
"We have leads and people we want to talk to, but no one I would say is a suspect," Fox said.
Fox did not know if the woman in the road rage shooting case had been placed into protective custody or if investigators were concerned for her safety following Charles' death. He said the state police are handling that case.
Charles did have previous run-ins with the law. Fox confirmed the Washtenaw County Sheriff's Office had previous contacts with Charles regarding drugs, weapons and assault-related offenses. However, Fox said Charles was not known to be affiliated with any gangs in West Willow.
Tuesday's fatal shooting is another worrisome moment for the neighborhood woman, who has lived in West Willow for years and years but said she feels continually less safe. She refused to give her name to AnnArbor.com because, she said, "I don't want someone to come here and shoot me."
Many of the people she originally knew in West Willow have either died or moved. With violent crimes in the neighborhood, it's hard to feel comfortable, she said.
"It's scary. We bought this house years ago," she said, "I don't really like living in this area now."
Kyle Feldscher covers cops and courts for AnnArbor.com. He can be reached at kylefeldscher@annarbor.com or you can follow him on Twitter.