Posted on
Tue, Jan 18, 2011 : 6 a.m.
Former Willow Run Superintendent Doris Hope-Jackson claims board member's spurned lesbian advance led to her firing
By David Jesse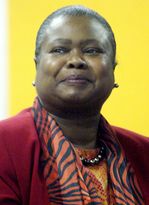 Former
Willow Run Schools
Superintendent
Doris Hope-Jackson
has claimed in a lawsuit that a long-running conflict she had with former school board President
Sheri Washington
stemmed from a spurned lesbian advance Washington made shortly after Hope-Jackson was hired.
That spurned advance set Washington on a path to destroy Hope-Jackson that ended in her firing, Hope-Jackson alleges. In court filings, Washington said those claims were untrue.
Washington and the district deny that any such advance occurred.
Hope-Jackson is suing Washington and the school district, claiming they unjustly fired her last fall.
Hope-Jackson's original lawsuit alleges she was fired because she accused Washington of verbally assaulting her and had filed a police report making that allegation. She has amended the lawsuit to add seven additional counts, and makes the claim about the spurned lesbian advance in the amended filings.
"In the summer/fall of 2007, the defendant (Washington) made a sexual advance on plaintiff (Hope-Jackson)," a Dec. 2, 2010 filing from Hope-Jackson's attorney Darryl Segars said. "Plaintiff rebuffed the sexual advance because she was not interested in a sexual relationship with her superior nor in a lesbian sex relationship."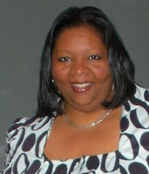 That's not true at all, the district and Washington said in their response, and it's just an attempt by Hope-Jackson to squeeze the district for money.
The district is asking the court to dismiss the seven additional counts.
"This court is asked to rein in plaintiff's attempt to transfer a one count whistleblower case into an eight count expose of exotic legal theories that will force a school district to devote limited resources to baseless claims."
Washtenaw County Circuit Judge Timothy Connors held a hearing on that request on Jan. 6. As of Friday, he had not issued a ruling; however a scheduling conference for the lawsuit has been set for early February.
Washington, who lost a re-election bid in November, and is no longer on the school board, was unable to be reached for comment for this story.
The legal battle is the ending act in the relatively short saga of Hope-Jackson's tenure in the Willow Run school district.
It started with Hope-Jackson promising to clean up the district academically and financially — promises that many, including Washington, believed. But by the end, those high expectations had been replaced by infighting, with Hope-Jackson and Washington often at the center.
The backstory
During Hope-Jackson's tenure at Willow Run, she had conflicts with many people, including some members of the school board who hired her.
The acrimony came to a head in the fall of 2009, following school board elections that saw the departure of Hope-Jackson's two biggest supporters on the board and the election of Washington as the board president.
Throughout the fall, the pair exchanged testy e-mails with each other.
Then, Hope-Jackson was injured in a car accident Oct. 17 and was on leave until Nov. 30.
Board members complained that Hope-Jackson did not communicate directly with them about her leave, and they reassigned her in early December to a newly created position and appointed Laura Lisiscki as the acting superintendent.
On Feb. 8, 2010, when Hope-Jackson returned from a one-week vacation she took because her office was unheated, she was escorted from the building and told to report to a 2:30 p.m. meeting, Hope-Jackson said in her suit.
"During the meeting, I was presented with a false draft of charges of misconduct and told that if I didn't resign, the charges would become formalized and released to the press," Hope-Jackson claimed in her suit.
She said she and the district tried to negotiate a severance over the next two months, but were unable to come to terms.
The school board approved a 46-page memo outlining a wide variety of charges against Hope-Jackson in late March. It then held 17 days of hearings on the charges before voting to fire Hope-Jackson in September.
The suit
In July, before she had been officially fired, Hope-Jackson filed her lawsuit against Sheri Washington and the district, alleging that she was being targeted because she had accused Washington of verbally assaulting her and because she filed a police report with the Washtenaw County Sheriff's Department against Washington.
The police report was filed for informational purposes only at the request of Hope-Jackson and Laconda Hicks, who was the district's student services administrator at the time, the report indicates. The nature of the report is listed as "assist citizen," and says "not a crime" under the disposition.
On Nov. 18, Hope-Jackson amended that suit to add several additional charges, including breach of contract, violation of due process, violation of the Bullard-Plawecki Employee Right to Know Act, violation of the People with Disabilities Civil Rights Act, defamation, retaliation and sexual harassment.
Hope-Jackson alleges that by releasing the charges against her to AnnArbor.com, the district defamed her and harmed her future earnings.
Willow Run's attorney, Scott Mandel, said in an e-mail that the district "strongly denies" this, and all of Hope-Jackson's claims.
The district said that under Michigan law, it had to release the information to AnnArbor.com when it filed a Freedom of Information Act the night of the school board meeting where the charges were approved. The now-defunct Ypsilanti Citizen website also filed a FOIA request for that information that night and got the charges.
"As much as we would like to offer the 'rest of the story,' because Dr. Hope-Jackson has elected to pursue this through litigation, we will devote our efforts to redressing these claims through the Court," Mandel said.
David Jesse covers higher education for AnnArbor.com. He can be reached at davidjesse@annarbor.com or at 734-623-2534.