Posted on
Wed, Jul 4, 2012 : 5:59 a.m.
Mackinac Center: Ypsilanti Public Schools among top 10 districts in the state for per-pupil spending
By Danielle Arndt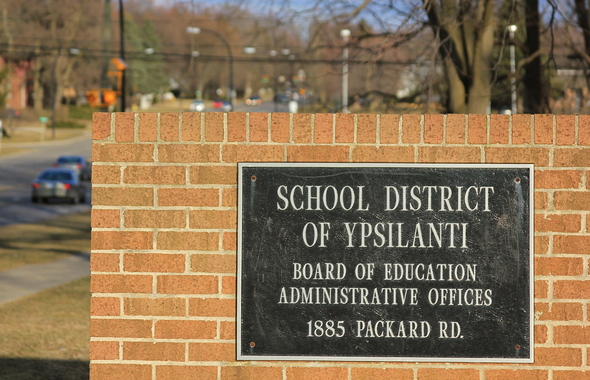 AnnArbor.com file photo
Ypsilanti Public Schools
had a deficit
of $4.9 million in 2011, but that did not stop the district from spending $14,484 per pupil last year, according to a new analysis.
District officials acknowledged Ypsilanti's operating expenses are high, but said they are working to control spending. Fixed costs and declining enrollment make it challenging to bring down the per-pupil figure, they said.
The Mackinac Center for Public Policy issued a study last week that highlights the discrepancies in per-pupil spending in districts throughout the state. It also found that taxpayers supplied a total of $19.5 billion — $13,405 per pupil (more than ever before) — to Michigan schools via federal, state and local revenues in 2011.
"This highlights an important point: When districts have fiscal problems, it is almost always a spending problem, not a revenue problem," said Michael Van Beek, director of education policy at the Mackinac Center.
From the Mackinac Center
The Midland-based public policy think tank created an
online database
that breaks down districts' total expenditures per student for teacher and administrator salaries and benefits, classroom instruction and food service, among other things.
Joining Ypsilanti on the list of top-10 highest-spending school districts were six others that also had budget deficits in 2011. Ypsilanti was ranked 10th on the list, while Highland Park School District in Wayne County was first, spending $19,634 per pupil. Highland Park was appointed a state emergency manager earlier this year.
The lowest-spending district in the state was Bendle Public Schools in Genesee County at $6,331. Ann Arbor Public Schools sat mid-range with operating expenses of $12,500 per pupil.
In total, according to the Mackinac Center, Michigan's 41 school districts with a deficit spent 22 percent more than the state average last year.
Sharon Irvine, executive director of human resources for Ypsilanti Public Schools, said while the per-pupil figure the Center has reported for Ypsilanti "seems high," she is not surprised to see a number of deficit districts on the highest-spending list.
She described operating on a deficit as a slippery slope.
"Once you have hit a point where you've crossed over into the red, the cost of operating is greater," Irvine said. "It's like a personal credit card. You pay interest on what you charge… (For school districts,) it costs more to borrow, and you need to borrow more and more to make payroll."
Irvine also said declining enrollment and the student exodus to local charter schools have been major factors in Ypsilanti's struggle to decrease operational expenses. Fewer students left the district with more staffing resources than they needed and less revenue coming in.
Ypsilanti experienced a net loss of 642 students during the 2010-11 academic year. Of the 1,795 students that opted out of the district, about 45 percent of those students transferred to one of the area's public academies.
Van Beek said in an interview with AnnArbor.com that the challenge for districts losing students at rapid rates is reducing their infrastructure quickly enough to keep up with not only less students, but less revenue. "It can be really difficult to do."
"The proliferation of charter schools around has been one of the biggest hits for us, for sure," Irvine said.
With the closure of Victory Academy earlier this month and a new charter school set to open in the fall, there are four charter schools in the Ypsilanti area.
A large population of special education and academically at-risk students also has contributed to Ypsilanti's financial struggles, Irvine said.
"At the root of a lot of (these students') success is lowering staff and student ratios, which is more expensive," she said.
According to the Mackinac Center's database, Ypsilanti spent about $4,438 per pupil on teacher salaries last year. This was comparable to Ann Arbor and Lincoln schools.
But Ypsilanti spent more than those districts in teacher benefits, student support services and general administration.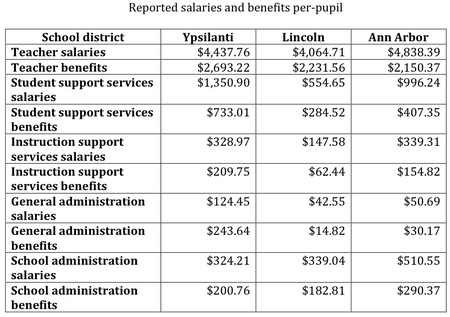 Source: Mackinac Center for Public Policy
Fixed costs — such as retirement contributions, a decreasing reimbursement rate for special education services and collective bargaining contracts the district must honor — also impact a district's ability to readily cut costs, Irvine added.
But she said the district is working diligently to reduce its expenses. This year, Ypsilanti cut nearly $11 million from its budget and reduced the number of employee positions by 104. The teachers union also stepped up "in a phenomenal way" and agreed to a 10 percent pay cut, a 12.3 percent reduction to their salary scale, and a $13,000 hard cap of all benefits, Irvine said.
Van Beek said the reality is, statewide, schools need to change how they compensate employees.
"School districts are often locked in (via union contracts) to a certain level of compensation to employees over a two- to three-year period," he said. "That makes it difficult for districts to be flexible when they need to be, as far as reducing staff or reducing pay when they experience a sudden loss of students. ... Many times they're locked in to increasing pay."
He said it is hard to make any sort of across-the-board statement about compensation levels for districts in Michigan, but he does think the current one-size-fits-all method of teachers being paid on seniority and degree credentials is a poor model.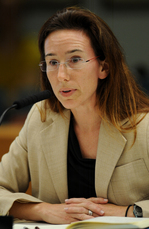 "There are teachers that probably should earn more based on effectiveness in the classroom and teachers that probably should earn less based on effectiveness," Van Beek said.
Ann Arbor school board Vice President Christine Stead recently published a blog post in response to claims that local school districts have an overspending problem. She said in her blog that the Consumer Price Index (CPI) has increased at an average rate of 2.49 percent annually since 1994. However, the district's per-pupil foundation allowance has increased, on average, with two recent major deductions, 0.95 percent since 1994.
Had the foundation allowance been allowed to keep up with inflation, the district would have received an additional $3,308.45 per pupil for 2012-13, Stead wrote.
"This is context," she said. "…My take away is that the AAPS is not overspending, rather the state of Michigan is significantly defunding public education. And as a result, the AAPS has had to adjust our general operating budget to absorb cuts in revenue and increased costs from the state."
Read Stead's education blog here.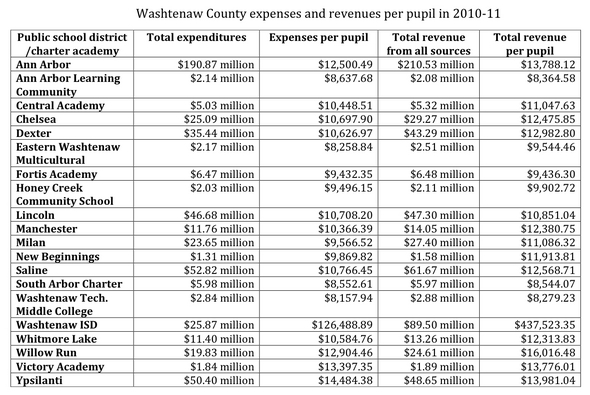 Source: Mackinac Center for Public Policy
Staff reporter Danielle Arndt covers K-12 education for AnnArbor.com. Follow her on Twitter @DanielleArndt or email her at daniellearndt@annarbor.com.