Posted on
Fri, Dec 9, 2011 : 1:14 p.m.
Man accused in shooting outside of Elks Lodge has three charges added to case
By Kyle Feldscher
Washtenaw County prosecutors added three more counts to the case of a man arrested in connection with a shooting involving three men outside the Elks Lodge in Ypsilanti Township in October and his trial will begin in February.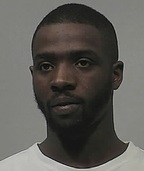 WCSD
Leon Freeman, 23, was arrested at around 2:45 a.m. Oct. 8 in the parking lot of the Elks Lodge, 1405 Ecorse Road. Freeman was one of two shooters that night, according to police, but it's been determined that the second man was acting in self defense and he has not been charged. Police said the incident began as a fight and escalated into gunfire.
Washtenaw County Assistant Prosecutor Brenda Taylor requested Washtenaw County Trial Court Judge David Swartz add one assault with intent to murder charge, one assault with intent to do bodily harm less than murder charge and one felonious assault charge at Thursday's hearing.
Washtenaw County Assistant Public Defender Christopher Renna objected to the new charges. He said there was no time to cross-examine any witnesses related to the new charges, and called it an unfair surprise on the prosecution's part to bring the charges. Taylor said there was plenty of time before the beginning of the trial at 8:30 a.m. on Feb. 13 to defend against the charges.
"There is ample time for the defense to prepare," Taylor said.
Freeman is now facing three counts of assault with intent to murder, two counts each of assault with a dangerous weapon, assault with intent to do bodily harm less than murder and a count each of felonious assault and a felony firearms charge.
Freeman's next court date will be a final pretrial hearing at 1:30 p.m. Feb. 2.
Renna asked Swartz to lower Freeman's bond from the current $100,000 cash bond to a 10 percent of $100,000 bond because he believes there are flaws in the prosecution's case and because Freeman's relatively clean criminal record up to the Oct. 8 incident.
Renna said Freeman was a former All-American high school basketball player at Belleville High School and was working as an assistant coach for his former team while he looked for an opportunity to play basketball in Canada. According to Renna, Freeman also passed a lie detector test given to him by police following his arrest.
"This gentleman passed a police polygraph test as not being the shooter in the case," Renna said, noting that the prosecution's main witness also passed a polygraph test given by police saying that Freeman was the shooter.
The prosecution's main witness also lied to police and under oath during the preliminary examination when he said he was working as security for the Elk's Lodge that night and that's why he was carrying a gun, Renna said. The man, who claimed to be a victim in the case, said he was the second man who fired in self defense at Freeman, Renna said.
Renna said he had personally investigated the man's claim and officials at the Elk's Lodge told him that they never hire security.
"Based on the lack of a criminal record and the lack of a strong case from the prosecutor's office, a $100,000 bond is excessive," Renna said.
While a search for Freeman on the state of Michigan's Offender Tracking Information System does not show any results, Taylor said Freeman had a previous conviction for assault as well as a juvenile record.
Taylor said Freeman was shot during the incident and did not seek medical attention until the following afternoon on purpose. She said he had to be convinced by police, who talked to his family members, to seek medical attention and to turn himself in.
Swartz denied the motion to lower the bond. Freeman is being held at the Washtenaw County Jail.
Kyle Feldscher covers cops and courts for AnnArbor.com. He can be reached at kylefeldscher@annarbor.com or you can follow him on Twitter.