Posted on
Tue, May 14, 2013 : 5:12 p.m.
Man sentenced to 30-60 years in prison for 'egregious, horrible abuse of an innocent child'
By Kyle Feldscher
Jill Miller dropped her 14-month-old son Chase off at Michael Curtiss' home on Oct. 21. She'd never see her son alive again.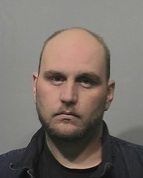 Curtiss pleaded no contest to killing Chase after a night of heroin-fueled abuse just before his trial was set to begin last month. He was sentenced Tuesday to 30 to 60 years in prison for the child's death.
At sentencing, Miller stood a few feet away from Curtiss and, through the grief only a parent who has lost a child can understand, told him exactly how Chase's death has changed her family's lives.
She detailed how doctors told her Chase couldn't be revived. She spelled out how her two daughters still have nightmares about Chase and his death, how they can't stand to be away from their mother. Through sobs, she told the court how her 6-year-old daughter stood next to her dying brother, begging for him to "come back to her."
"No words can fully describe the Hell my daughters and I have to face every day," she said.
Washtenaw County Trial Court Judge Donald Shelton sentenced Curtiss to 30 to 60 years in prison on charges of second-degree murder and first-degree child abuse. Shelton said he intended on sending Curtiss, 34, to prison long enough so he couldn't physically harm anyone else during his lifetime.
"This is the most egregious, horrible abuse of an innocent child I've seen in those two decades," Shelton told Curtiss, referring to the judge's 23 years on the bench.
Curtiss' prison sentence is the conclusion of a heartbreaking case that nearly went to trial before Curtiss accepted a plea deal on April 15.
It started when Miller dropped Chase off at Curtiss' home in the 1100 block of Fall River Road. Miller and Curtiss were dating at the time. At 12:30 a.m. Oct. 21, Washtenaw County Sheriff's Office deputies were called to the residence for a report of a child possibly choking. What they found when they arrived was much worse.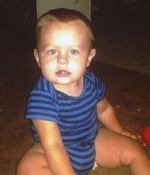 Curtiss was holding Chase, who had no signs of life. The child was rushed to St. Joseph Mercy Hospital, where he died despite several attempts by doctors to resuscitate him.
Washtenaw County Assistant Prosecutor Blake Hatlem laid out the details of the crime in court Tuesday to make sure they would be read at any parole hearings Curtiss has in the future. Hatlem said Chase was thrown against a wall, held on a toilet — which he later fell into — and then forcefully shoved into a TV stand. Chase fell into the TV stand head-first, causing the blunt force trauma that killed him.
Hatlem's description of the offense caused members of the gallery in Shelton's courtroom to gasp and weep. At times, Hatlem could hardly be heard over the sobs of Miller and Benjamin Miller, Chase's father.
Hatlem, who often deals with heinous sexual assaults and other violent crimes, called the incident "easily the most horrific crime I've dealt with in my 15 years as a prosecutor."
Hatlem said Curtiss repeatedly lied about his involvement in Chase's death and, for several hours at one point, told police his own 6-year-old son was responsible for the 14-month-old boy's death.
In a damning final remark, Hatlem said Curtiss will have to spend the rest of his life thinking about what he did to the child.
"He knows what he did," Hatlem said. "... When those lights go off and the years tick away, he will know his only purpose in life is that he is a baby killer."
Curtiss spoke in an unwavering voice before Shelton sentenced him, apologizing to Chase's family and his own for what happened. He said he is not a heartless person.
"All this is a terrible accident that should have never happened," he said, adding, "I should have been more careful with Chase."
Washtenaw County First Assistant Public Defender Lorne Brown said Chase's death was an accident and direct result of "drugs and anger." Curtiss told police he snorted heroin 20 minutes before the rampage that resulted in Chase's death. He said the drug makes him angry.
"It's not an attempt to deprive anyone of their son," Brown said.
Curtiss' words, and Shelton's sentence, will come as little comfort to Chase's family.
Jessica Dotson, Miller's best friend who considered herself to be Chase's aunt, said the images of Chase's body — lifeless and bruised in a hospital bed and then a casket — will never leave her. It's a bitter pill to swallow that Curtiss will go to prison and live, while Chase is never coming home.
"What makes his life more important than Chase's?" she said in a statement provided to AnnArbor.com. "Michael gets to live. He will get three meals a day. He will have a roof over his head. Chase doesn't have that chance."
Miller ran down the formative events in a boy's life — fishing with his father, going on his first date, going to school — and choked up, hardly able to get the words out.
"I will never see the man my son would've become."
Kyle Feldscher covers cops and courts for AnnArbor.com. He can be reached at kylefeldscher@annarbor.com or you can follow him on Twitter.