Posted on
Mon, Mar 4, 2013 : 1:25 p.m.
More radio GPS units stolen from vehicles at Ypsilanti Township dealership
By Kyle Feldscher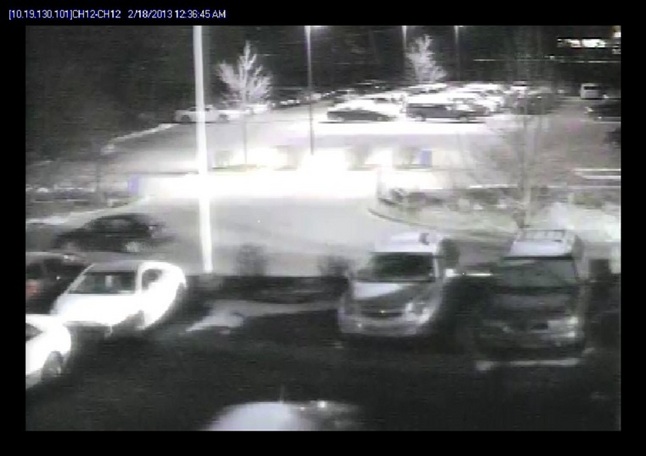 Courtesy of Rich Bayer
For the second time in less than two weeks, thieves broke into vehicles at Cueter Chrysler Jeep Dodge and stole radio and navigation systems, according to deputies.
Sgt. Geoffrey Fox said Monday deputies responded to the dealership, 2448 Washtenaw Ave., Friday morning after the thefts were reported. Investigators believe the two break-ins occurred during the overnight hours, Fox said.
Fox said investigators are waiting for security camera footage from the latest theft.
"If we can get some more information from the video, in terms of how many (people there were), where they're coming from or suspect information, then we'll get that out," he said. "We're still waiting on the video."
The new break-ins came just 12 days after a similar incident at the same dealership.
On Feb. 18, eight vans were broken into and five of them had their radios and GPS units stolen from them, according to dealership officials. Security camera footage released by the dealership showed the getaway vehicle from the incident.
Officials said security camera footage showed two men who are believed to have broken into the vehicles, managing to elude a security guard who patrols the lot.
Richard Bayer, service manager at Cueter, told AnnArbor.com the radio and navigation units are worth $4,000 each. However, they do not work when they're used in other vehicles.
Fox said it's presumed the incidents are related at this point.
"It's the same thing, a smash and grab, taking the same items and just targeting new cars," he said.
A phone call to Cueter general manager Steve Demers was not immediately returned Monday morning.
Kyle Feldscher covers cops and courts for AnnArbor.com. He can be reached at kylefeldscher@annarbor.com or you can follow him on Twitter.