Posted on
Sat, Jun 15, 2013 : 5:59 a.m.
Report reveals details of night 6-week-old baby died in drunken driving accident with mother
By John Counts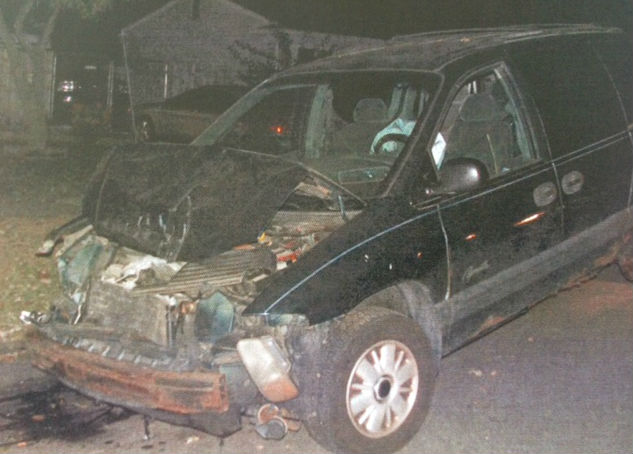 Courtesy of WCSO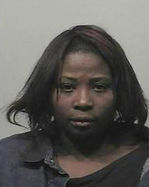 Courtesy of WCSO
Constance Johnson was under the influence of alcohol and painkillers when she got behind the wheel of a minivan with her 6-week-old son in an unsecured baby carrier in the passenger seat, a police report contends.
Johnson also hadn't had a valid driver's license for two years, according to investigators.
The death of 6-week-old Isaiah Caddell in an ensuing crash prompted numerous criminal charges to be brought against the 37-year-old Ypsilanti Township woman, who on Thursday had a jury trial scheduled for Aug. 5 after a brief court appearance.
Documents recently obtained by AnnArbor.com via the Freedom of Information Act shed light on what exactly happened in the early morning hours of Oct. 7, 2012 that left an infant dead and a mother facing four separate 15-year felonies.
Card games and painkillers
Johnson had taken Isaiah to her cousin's house in Ypsilanti where she said she had a few drinks, played cards and socialized until 5 a.m. The police report did not indicate where exactly the cousin lived.
Johnson's daughter told police she offered to drive when her mother dropped her off somewhere around 1:36 a.m., according to the report.
"(She said) that her mother had been drinking, and that (she) had offered to drive herself, and had also offered to take Isaiah overnight, but that Johnson had declined," the report states.
Johnson then returned to her cousin's. She told police the family get-together was the first time many of her relatives had the chance to see the new baby. She said eventually she put him in a back bedroom to sleep, according to the report.
Meanwhile, she said she had a couple of Miller Genuine Drafts and taken a Vicodin for which she had a prescription. She later admitted to police she had smoked marijuana on Oct. 5 — two days before — but did not that night. She said she had her last beer around 10 p.m., the report says.
Johnson and her infant left for home sometime after 5 a.m.
Two 911 calls
As they neared the Ypsilanti Township home were Johnson lived with her mother and six of her other children on the 1300 block of Andrea Street, Isaiah was crying, the report said.
The police report indicates Johnson was reaching for a pacifier when she rammed her 1996 Plymouth Voyager into the back of a 1992 Ford Ranger pick-up parked on Foley Avenue.
Airbags were then deployed. Johnson, who was wearing her seatbelt, was not injured. A witness said after the accident, Johnson reached into the minivan, pulled out Isaiah's seat and yelled, "Oh, my baby," according to the report.
The report said the accident was around the corner from Johnson's residence. She ran there with Isaiah, who she told police was now crying in a way she had never heard before.
Two 911 calls were placed, one for the accident and a second for a medical emergency for the baby. The owner of the pick-up truck heard the crash, came out and called. As police were arriving at Foley near Harry Street, a second call for a medical emergency involving a baby around the block was placed by Johnson.
The officers continued to Johnson's residence on Andrea Street.
Hospital and jail
Deputies arriving at the home found Isaiah lying on the floor of the living room with Johnson kneeling nearby. Two other women were nearby.
Isaiah was crying.
"(His) eyes were shut and the cry did not sound normal to me," the deputy wrote in the report.
The baby also had a very wet and dirty diaper, the deputy noted. He smelled alcohol on Johnson, who admitted she was in a vehicle crash around the corner.
She said her baby "was not right" and it was not a normal cry. Isaiah quickly was taken to the University of Michigan Hospital where a scan revealed he had a skull fracture. Surgeons immediately began operating on him.
Johnson was questioned and given sobriety tests. She told police the minivan's brakes had "gone out," according to the police report.
She failed many of the field sobriety tests — which included reciting the alphabet and counting backwards — and eventually blew a .05 blood alcohol content level in a breath test, the report said.
Johnson was arrested and taken to the Washtenaw County Jail. The report said she had four warrants out for her arrest, though it did not indicate what the warrants were for.
Isaiah died a week later from head injuries sustained in the accident. The medical examiner's office cited the official cause of death craniocerebral trauma involving skull fractures, subdural hemorrhages and sever brain deterioration.
Investigation
The lead investigator, Washtenaw County Sheriff's Office Detective Douglas McMullen, discovered a can of beer and a half-filled bottle of cognac — a type of brandy — among baby bottles and other items in the minivan.
Just outside of the minivan on the sidewalk, he found a light blue, one-piece baby suit with pieces of dark grey foam attached to it.
"I noted that the car seat had sustained significant damage and that there was damage done to the plastic, and that there were broken pieces of white foam that were coming from the car seat," he said.
Investigators concluded Johnson neglected to fasten the baby seat properly and the airbag caused the life-ending head injuries.
"The car seat was not secured to the automobile seat in any manner," McMullen wrote in the report. "When the airbag contacts an object or person that is too close of too small the damage can be considerable. As a result of Johnson's neglect the airbag struck Isaiah Caddell causing his death."
Police also had a mechanic look at the minivan's brakes, to check and see if there was any validity to Johnson's claims they were faulty. The mechanic found no problems with the brakes, according to the report.
In addition to that finding, McMullen concluded Johnson never used the brakes.
"The brakes had not been applied prior to the collision," McMullens wrote in the report.
Charges filed
Police continued to investigate the incident throughout the winter. Johnson formally was charged April 4 with homicide with a motor vehicle, involuntary manslaughter, operating while intoxicated causing death, operating with a suspended license causing death, second-degree child abuse and an open alcohol container in a vehicle.
At the time of her arraignment, Magistrate Elisha Fink gave Johnson a $1,000 personal recognizance bond. Such a bond allows the defendant to get out of jail on a promise to appear in court. The defendant has to pay the bond to the court if he or she fails to appear.
Johnson has been charged in three criminal cases in the past 13 years, two of which were dismissed, according to court records. She received a stiffer bond in all three cases than she did this time.
Johnson also is listed as the plaintiff in six paternity suits and two child support suits between 1998 and 2009 in circuit court records. A Stark Funeral Home obituary for Isaiah says he was survived by nine brothers and sisters and was preceded in death by two additional siblings.
Child Protective Services were contacted following the fatal car accident, the police report said.
In court Thursday, Johnson's appointed attorney James Gallagher said there was a plea offer from the prosecution that was going to be considered before the case went to trial.
A final pretrial hearing is scheduled for July 11 before Judge David Swartz.