Posted on
Mon, Jul 30, 2012 : 2:55 p.m.
State education official: No step taken toward emergency manager in Ypsilanti or Willow Run schools
By Danielle Arndt
None of the state's steps required to appoint an emergency financial manager have been initiated with the Ypsilanti or Willow Run school districts, a spokesperson for the Michigan Department of Education said.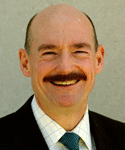 Director of Communications
Martin Ackley
said the first step to having an emergency manager appointed is a preliminary review. No district in Michigan is now in line for that review under
Public Act 4
, the emergency manager law, he said.
The question of how and when an emergency manager could be appointed to one of eastern Washtenaw County's two deficit-operating school districts has become a more prominent point of discussion as Ypsilanti and Willow Run school officials prepare to consider placing a proposal to consolidate on the November ballot.
Ypsilanti Public Schools also recently learned it could only borrow about $12.7 million from the MDE, instead of the $14 million it needs to survive financially next school year.
Financial reports for the 2011-12 academic year are due in November and further assessment of districts' financial situations will be done at that time, Ackley said, adding "each case is determined on its own merits."
However, the legality of P.A. 4 is being debated currently in the Michigan Supreme Court.
Ackley said MDE officials have worked closely with Ypsilanti and Willow Run schools on their deficit elimination plans during the past few years.
Most recently, the districts launched an effort to ask voters to approve a consolidation.
Ypsilanti and Willow Run school officials argue unification could help the two deficit-operating districts avoid an emergency manager situation and retain local control.
"If the consolidation does not happen and/or the department is not able to approve a deficit elimination plan for either or both districts, further action (by the state) would be required," Ackley said, when asked if the state would have stepped in sooner if it weren't for merger discussions.
Ypsilanti Superintendent Dedrick Martin said last week that his district could face an emergency manager as early as next spring, if the consolidation proposal does not pass.
A failure to pay wages, salaries or other compensation owed to employees, or benefits owed to retirees, within seven days after the scheduled date of payment is listed as a potential trigger for a preliminary review under P.A. 4.
"The Michigan Department of Education recognizes that public school districts are locally controlled and operated. We are watching this (potential merger between Ypsilanti and Willow Run) the same as we view any other school district in the state in these (financial) circumstances," Ackley said.
He declined to comment on whether Martin's fear of an emergency manager appointment is realistic.
"Given that both the Willow Run and Ypsilanti districts are operating with a negative fund balance, it would be very significant if the consolidation would result in enough savings to eliminate those deficits," Ackely said.
Two small school districts in Lenawee County, Britton-Macon and Deerfield, consolidated effective July 1, 2011. Neither district had a deficit fund balance, but merged due to the "financial pressure" in implementing the new Michigan Merit Curriculum, according to a report in The Daily Telegram.
Deerfield and Britton-Macon had populations of 307 and 541, respectively, at the time, according to the news report.
Local school officials have said MDE leaders are watching the Willow Run-Ypsilanti merger talks closely.
Representatives from Ypsilanti, Willow Run and the Washtenaw Intermediate School District expressed their interests consolidating during a conversation with the MDE. The department agreed to offer support, if this was the direction the two districts and their communities decided to take, Ackley said.
State Superintendent Mike Flanagan sent a letter of support to the Ypsilanti and Willow Run school boards that praised their "visionary" and "trailblazing efforts."
"And if voters in both school districts choose to consolidate, the Michigan Department of Education and I will commit to assisting the new district and its leaders in moving forward… I have the authority to extend the timeline related to deficit elimination plans and would be willing to consider doing so in support of your consolidation efforts," he said in the letter, dated April 10.
WISD Superintendent Scott Menzel said Flanagan told him the districts' debt repayment period possibly could be extended for up to 20 years.
Ackley said Flanagan can use his discretion to grant additional time.
"Typically, districts are given no more than five years to eliminate their deficit fund balance," he said. But … "the law is silent as to how long the extension can be."
Read the complete text of Public Act 4 here.
Read all of the steps of how a financial manager is appointed here.
Staff reporter Danielle Arndt covers K-12 education for AnnArbor.com. Follow her on Twitter @DanielleArndt or email her at daniellearndt@annarbor.com.