Posted on
Wed, Dec 22, 2010 : 11:17 a.m.
Ypsilanti City Council reverses decision, revokes tax abatement from Stewart Beal company
By Tom Perkins
The Ypsilanti City Council yanked a tax abatement from Go Downtown! on Tuesday night, reversing an earlier decision to let two late tax payments slide.
The council earlier voted not to revoke the abatement from the company, which local developer Stewart Beal is a partner in, but reconsidered at Tuesday's meeting.
Per city policy, developers approved for the Obsolete Property Rehabilitation Act exemption can't be late paying the city twice, or the abatement is to be revoked. Go Downtown! paid its $4,700 tax bill due in September for the building at 208 West Michigan Avenue two months late. In 2009, the company also made a payment three months late.
Council members voted 5-2 to revoke the OPRA, with Mayor Paul Schreiber and Council Member Dan Vogt voting against the revocation. That's a change from the council's Dec. 7 meeting, when they voted 5-2 not to pull the abatement. Only Council Members Brian Robb and Ricky Jefferson voted to revoke the abatement that time.
But Council Member Mike Bodary said Tuesday he wanted to bring the issue up for reconsideration.
"I've had a bad taste in my mouth since we passed this the first time, and it gets worse the more I talk to people and people talk to me about what we've done," he said.
"The OPRA is a great tax benefit to whoever is trying to start business," he continued. "And in these times when we are hurting for property taxes so badly, this is a lot of money. What do we say to other OPRA holders if we forgive this over and over? Do we say this is okay?"
Beal disagreed with the council's decision.
"City Council made the right decision last time, and we will work toward stopping the revocation at the state level while also asking City Council to consider this for a third time at the next council meeting," Beal said in a written statement. "Our organization will not allow this to knock us down, and we will continue upon our mission of making Ypsilanti a better place to live, work and play."
The building at 208 West Michigan has retail space on the ground level and lofts on the second and third stories. The lofts are part of a successful three-building residential project connecting 208 West Michigan with two buildings to the east owned by Maurer Management and George Fotiadis.
Go Downtown! also manages the storefront at 206 West Michigan, which Fotiadis owns, but is a separate property with a separate OPRA for which Fotiadis is responsible.
So far, the break has saved Go Downtown! roughly $83,000, and it would have saved an additional $40,000 in the final two years of the eight-year abatement.
Dave Murabito, a manager at Go Downtown!, told council that the company didn't have enough money to cover the taxes, and funds had to be shifted in from other Beal companies to make the payments. He said revoking the tax abatement could cause a foreclosure and force up rent beyond what Ypsi Studio owner Julia Collins can afford.
Ypsi Studio's rent rate is tied to the taxes, so rent would likely go up if the taxes do. Murabito said he spoke to Collins earlier that day, and she told him higher rent would put her out of business.
"If it's revoked, you're going to drive by 208, and there's going to be a 'For Rent' sign on the door," Murabito said.
He also said Go Downtown! is in the process of refinancing the property, and having the OPRA pulled would likely destroy that deal. If that happens, the entire building could be foreclosed on.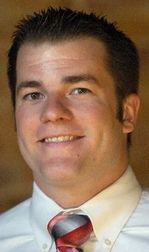 Murabito apologized for being late, but said the economy is tough. He pointed out the company did pay all the late fees and interest and said they would be in a good position to make the next payment on time if they still had the OPRA.
"Things were very tight, and we had to manage it accordingly," Murabito said. "You are well aware we are in Michigan in the worst climate since 1929. I think we need to think in these terms."
Robb said he was disturbed Murabito was holding Collins' business "hostage" in his bid to keep council from revoking the OPRA. He disagreed with a Murabito comment that the council's policy was too rigid.
"We gave you one strike, is that not flexible enough?" he asked.
Bodary questioned why the company didn't more quickly draw from one of Beal's sister companies.
"(Not paying) was not an oversight, it was calculated," Bodary said. "You didn't have the money, but you could have gotten the money."
Schreiber saw it differently.
"I am giving Mr. Beal the benefit of the doubt that this is an oversight," he said.
Vogt said he could see both sides of the argument but was taking a "pro-business stance to help downtown businesses."
Jefferson said he felt bad Collins was being used as a pawn.
"Things are put in place so that you can have some type of consistency in business," he said. "I'm not in the business of allowing things to be done erratically or letting it go."
There are eight OPRA abatements authorized throughout the city, which are intended to provide developers with an incentive to improve old structures. The building at 208 West Michigan is 123 years old. No other OPRA holders have been late twice, although others have been late once. The purpose of council's two-year-old policy is to urge developers to pay their taxes on time.
Normally, property owners pay their taxes to the Washtenaw County Treasurer's Office, which distributes money to local municipalities. Even if a property owner is late on the taxes, the county will still pay the municipalities, except in the cases of a tax abatement like an OPRA.
Because of the OPRA, the city must collect taxes directly from the property, and if payment is late, the city must go to court or employ a collection agency to get the funds.
Council Member Pete Murdock read from part of a letter from former city planner Richard Murphy sent to several council members and Schreiber after the Dec. 7 vote.
The letter questioned why council voted against revoking the OPRA.
"The fact that we had abatement holders failing to pay their taxes on a regular basis was why came up with a policy on what should have been common sense — you should be paying your taxes in a timely fashion anyways, but if we're treating you to a few hundred thousand dollars in subsidy for your project, you *really* should be paying whatever pittance you still owe," Murphy wrote.
Tom Perkins is a freelance writer for AnnArbor.com. Reach the news desk at news@annarbor.com or 734-623-2530.