16 Ypsilanti properties head for July tax foreclosure auction
Posted on Thu, Jun 14, 2012 : 5:58 a.m.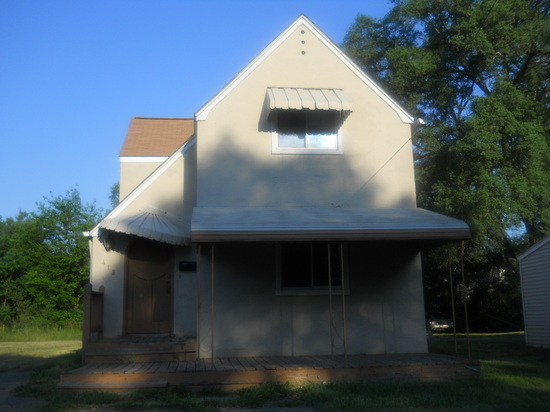 Katrease Stafford | AnnArbor.com

Washtenaw County, in conjunction with Ypsilanti, will be hosting its second annual tax foreclosure open house in July after last year's reported success.

The number of tax foreclosures in Ypsilanti has decreased from 27 to 16 in comparison with last year. City Planner Teresa Gillotti believes this is a sign of the market turning around.

County officials said the 2011 tax foreclosure auctions set a record, with 639 properties listed for sale.

This year, 317 properties in Washtenaw County are facing tax foreclosure auction this summer.

Twelve of the 16 properties in Ypsilanti will be available for viewing by the general public from 9 a.m. to 1 p.m. on June 23.

Gillotti said the county decided to do an open house because previously, the city had experiences in which people had bought properties without knowing exactly what type of condition they were in.

"A few times they were in over their heads and instead of being able to come in and fix the property and reuse it immediately, it ended up sitting vacant and sort of continued the blight that was part of what was going on in that particular neighborhood," she said.

Gillotti said having an open house allows prospective owners or bidders to see the interior of properties which in turn helps them make informed decisions.

"What we're trying to do is take out the risk of it for people and give them more information," she said.

This year, Gillotti said the properties are in good condition, which is rare at times when dealing with foreclosed properties.

After doing routine inspections, Gillotti said the county was pleasantly surprised to discover that two single-family residences, one located at 441 Burton Court. and the other at 418 S. Washington St., are in "excellent" condition.

The Burton Court property's 2011 assessed value was $68,000. The minimum bid for the property will be $10,477. The South Washington property's assessed value was $83,600 and the minimum bid will be $10,516.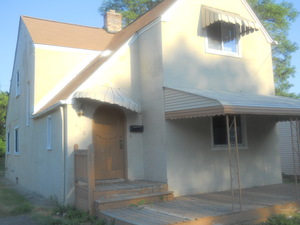 Katrease Stafford | AnnArbor.com
"Tax foreclosures are often ones that have been neglected for many, many years," Gillotti said. "The fact that we have some that are very close to move-in ready is really great. There are a lot of good opportunities in these properties and we hope people are able to see them and take a look and see the staying potential."
Ten of the properties up for the auction are single-family residences and three are two-unit houses.
Gilotti said the property located at 422 N. Hamilton had a small fire in one of the units but overall the property is in good shape.
"It would be a very good candidate to be converted into a duplex," she said.
This year, the city has one commercial property on the list, the former Sunshine Marina located at 201 N. Prospect right off of Michigan Avenue.
"The former owners were hoping to develop it into commercial property and it didn't work out," she said. "That property is in fairly good condition. It's actually a nice space if there were a small company."
Gillotti said people are drawn to the auction because most of the properties are a "great deal."
These (properties) are starting at such a low bid that you might be able to get a property for $10,000 to $15,000," she said.
In the past, the city has seen bidders who currently live in the neighborhoods with the vacant hoses.
"There are folks in the neighborhood interested in not having a vacant house so we're expecting some neighbors to go to the properties," she said.
The actual auction is set to begin Tuesday, July 17 at 10 a.m. at www.auction.com/washtenaw. Gillotti said the site should be up and running by the end of next week. Bidders must register prior to July 17.
The auction is usually open for a few days, Gillotti said and the day after the auction closes, bidders are responsible for making the full payment to the treasurer's office.
For the full list of foreclosed properties up for auction in the county, click here.