Posted on
Wed, Mar 7, 2012 : 5:57 a.m.
Washtenaw International High School opens 150 seats for second incoming class
By Danielle Arndt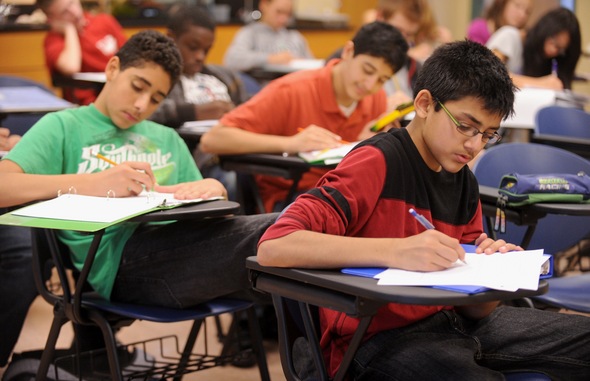 Angela J. Cesere | AnnArbor.com
The
Washtenaw International High School
in
Ypsilanti
will host two family information nights this month to recruit students for its second incoming freshman class.
Wi Hi opened fall 2011, welcoming 116 students its first year. The school, located at 510 Emerick St., hopes 120 to 125 students will enroll for 2012-13, said Wi Hi Principal Bert Okma. It can accept a maximum of 150 students.
The information nights will be from 7 to 9 p.m. Thursday and Monday at the school. Okma said the open house format differs from last year's format, which primarily involved community presentations.
"As much as possible, we want parents, students and staff to interact and … for families to see the school in action because I think in action, the school sells itself," Okma said.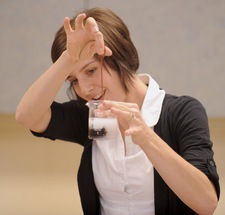 Angela J. Cesere | AnnArbor.com
Currently, Wi Hi employs 10 teachers, some of whom are part time. Okma said the school will add staff in most subject areas to accommodate the new freshman class. He said Wi Hi will need to hire the equivalent of about five teachers. Some of the existing teachers also will move to full time.
Wi Hi is an International Baccalaureate candidate school run by the Washtenaw Intermediate School District in consortium with seven districts, Ann Arbor, Lincoln, Milan, Saline, Ypsilanti, Whitmore Lake and Willow Run.
As a candidate school, Wi Hi is pursing authorization as an IB World School. Candidate status does not guarantee authorization will be granted, Naomi Norman, director of planning and assessment for the WISD, said in a news release.
When the process is complete, qualifying students ideally will graduate with an International Baccalaureate diploma as well as a high school diploma.
Okma said Wi Hi's first year was largely successful.
"We are really happy and satisfied by … the community's response to our school. They have really shown great support for our teaching staff. And the staff has really grabbed a hold of the Wi Hi mission and is holding students to very high standards," he said.
For more information on the school, visit its website or read previous AnnArbor.com coverage: Students at new Washtenaw International High School find 'so many cultures in 1 room'
Staff reporter Danielle Arndt covers K-12 education for AnnArbor.com. Follow her on Twitter @DanielleArndt or email her at daniellearndt@annarbor.com.